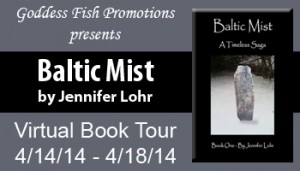 This post is part of a virtual book tour organized by
Goddess Fish Promotions
. Jennifer will be awarding a $25.00 Amazon Gift Card to a randomly drawn commenter during the tour. Click on the tour banner to see the other stops on the tour.
A Day in the Life of Jen Lohr
Hello! My name is Jen Lohr, and today I am being featured as a guest on this blog. I would like to invite you to experience a day in the life of 'me.' You might be thinking, "Well, just because she's a writer doesn't make her all that different," and I couldn't agree with you more! In fact, my being a wife and a mother of four children (all under the age of ten) doesn't make my situation 'unusual,' either… but I can tell you what does: I am the mom of four special needs kids – two of which have high-functioning autism, amongst the alphabet soup of ADD / ADHD, with a side of apraxia and a few other developmental delays. My children & their ages are as follows: Scott is 9, Jessica is 7, Alexandra is 5, and Brian is 3. So without any further adieux – here is what an average day in the life of Jennifer Lohr, aka "MOMMMM!" is like:
My day typically begins at about 5:30 am, when my youngest (Brian) wakes up. He has something called 'Apraxia of speech,' which according the NIDCD (the National Institute of Deafness and other Communication Disorders) means: "A speech disorder in which a person has trouble saying what he or she wants to say correctly and consistently. It is not due to weakness or paralysis of the speech muscles (the muscles of the face, tongue, and lips). The severity of apraxia of speech can range from mild to severe," and Brian has moderate speech apraxia. Therefore what I may understand, others usually do not.
Brian attends a therapeutic pre-school, which has all the delights of a regular pre-school but also has the many therapists any given 'special need' child would need. These men and woman are as much a part of Brian's growth and development as I am, so pre-school is pretty serious business to my little guy!
After Brian wakes up, my other three children begin awaking to the day, too. First is always breakfast, followed by getting dressed, then brushing teeth and hair. Brian's bus comes first, at about 8:15, so he's the first one out the door (and I can expect the bus to bring him home around noon.) My other three attend the local elementary school (which is thankfully within walking distance). Once Brian is on his way, my other three have about 15 minutes to complete their 'back-pack checkers' (making sure their completed homework, due library books, and snacks are in order to return to school) and maybe even a little TV time. Their bus rolls to a stop at the end of the driveway no later than 8:40am. Then….SILENCE. It never ceases to amaze me the extremes in noise level from the hustle and bustle of getting their shoes and jackets on (and snowsuits, when snow is on the ground – after all, they still have recess if it's not below 20 degrees Fahrenheit – or blizzard-like conditions, of course), to after the bus pulls away from our home.
My Alexandra attends Kindergarten (which in our school district, is half-day), but because of Alexandra's 'mild ADHD,' she qualifies to attend extended (full) days two days per week. On Mondays and Thursdays I volunteer in her classroom (would you be surprised to know I help with 'Writers Workshop?') …And what a joy it is to be surrounded by those adorable little faces! Those little giggles and squeaky voices are just intoxicating, and I have the honor and pleasure to hang around – I love it!
Every other week I have 'Parent Training,' and a social worker works with me to help us overcome the many obstacles parents of special needs children may have. Sometimes it can be a bit overwhelming to attend / visit with the Neurologists, developmental pediatricians, Autism seminars / classes, school district committee meetings, social and emotional development tutorials, and every other challenge I'm faced with – so this 'parent training' really helps!
So, if it's a day without volunteering at the school or parent training (or the usual grocery shopping) I have a couple hours in the morning to catch up on e-mails and other various "business-related" tasks. Promoting my book series requires a lot of time, too – it really is 'my second job,' coming second to 'mom' & 'house-wife.'
I try to get through whatever I can, as quickly as I can – after all: things like laundry, the dishwasher, snow-shoveling / gardening (depending upon the season), un-made beds, teacher / therapist e-mails will not get done by themselves. I have a lot that I am responsible for, and I take great pride in doing the best I can very seriously.
Around 1pm, I prepare and serve lunch for Brian and Alexandra (if it's her half-day at school). Then we have a little 'free-time,' which we can easily spend playing, reading, or cuddling on the couch while we watch a carton. When 3:15 rolls around, we can expect the herd of trampling feet to burst through the front door, accompanied by, "MOM! You'll NEVER GUESS WHAT…." Or "He was mean to me on the bus when…" and "I CANNOT understand my math today…" as they unpack their back-packs and wash their hands. Homework with a small snack follows.
I'll start making dinner around 4:30 (we have a tight meal schedule: Monday is Pasta, Tuesday- I decide, Wednesday is left-overs, Thursday is 'Mystery Meal,' Friday is pizza & a movie, Saturday is family game night, & Sunday is 'finger' food) so I have a lot to rely on that makes it 'easy.' Between 5:30 and 6pm dinner is served. At this time, we have entered our family's 'sacred time,' and phones are not answered, electronics are away, TV is off (except for pizza & movie night) & we enjoy each other's stories of their favorite parts of their day, along with the 'usual' conversation.
Bath time commences around 6:30, and after all four little heads are shiny, it's about 7:15pm. Now we spend time unwinding, with bed-time stories & 'down-time.' I prefer NO TV, but that's not always the case…hey, I can compromise. No later than 8pm, all of my little treasures are piled in their designated bunk, and I begin my kissing and singing – it's the end of another day for my little dears.
Aside from the occasional, "I'm thirsty" or "I forgot to go pee…!" this is when my 'down-time' begins. After cleaning up the kitchen / dishes from dinner, I try to spend a little time with my hard-working husband, who works ten hour days. As soon as he's in the shower, at about 8:30, I go to the computer to check those twitter feeds and Facebook posts – again: promote, promote, PROMOTE – I'm determined to make my book series a success, and self-promoting is key.
—YAWN—
From about 9pm to (some nights) 1am, I am faithfully writing. Like I said – I am one determined individual! …And that's about it. Thanks for walking a day in my moccasins!
Organization helps – each kiddo has their own hook for jacket / backpack, plus I write what each day / meal it is, along with if it's a gym day or library or mystery, etc.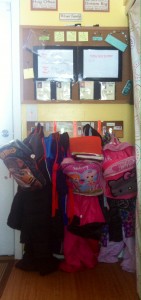 Cubbies, cubbies, cubbies…did I mention I like to stay organized?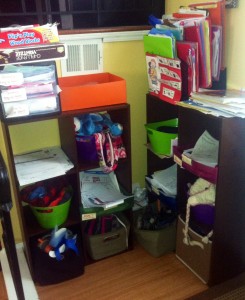 This is where I write – my creative space.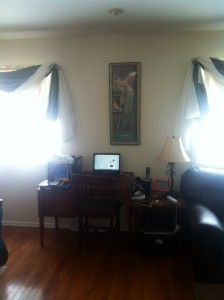 Baltic Mist – A Timeless Saga is Jen Lohr's next big creation. It all began when she came across Egil's Saga, written in the mid11th century, chronicling the life of Egil Skallagrimsson. The history surrounding the Viking awakened within Jen an unquenchable thirst for knowledge of the Norse culture. A story was soon born, seen through the eyes of a young woman named Helga, originating from a character in Egil's Saga.

Baltic Mist begins on a farm Norway, and takes the reader through the epic adventures of Helga's enchanting life. Beginning in Book One, her tale falls against the backdrop of Scandinavia's conversion to Christianity. The saga continues in Books two and three to a finale that no one, even Helga herself, could have ever imagined!

A must read!
About the Author: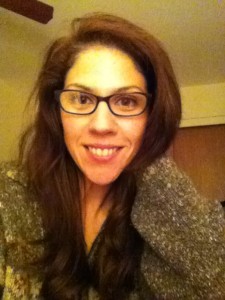 Jen was first published when she was a sophomore in High School, and has been writing short stories ever since. The Baltic Mist series is her novel debut. She lives in upstate New York with her husband and their four children.
Website ~ Blog ~ Facebook
Buy the book at
Barnes and Noble
or
Amazon
.