WHAT MAKES ALASKAN MEN BOLD AND UNTAMED?
I smiled at the question. The back cover of my new book, AGAINST THE WILD, says words to that effect so I got the question during a recent interview.
Having traversed the vast Alaskan landscape on two different month-long occasions, staying in the back of a tiny pickup camper, I can guarantee America's largest state is as bold and untamed as the claim.
Though the vistas are magnificent and the animal life abundant, along with the pleasure of seeing them are howling winds that spring up unexpectedly, slashing rains, and frost on the ground in the morning–at that was in August!
Residents deal with dangerous grizzly bear encounters and charging moose. They put up with cantankerous hermits who live far into the back country and definitely don't like visitors. They suffer winters that seem endless, forest fires, and droughts.
All those obstacles build strength of character, teach lessons of survival, form unshakable bonds of friendship. In my books they turn men into hard-edged, capable, strong men like the Brodie Brothers.
These are men who enjoy the rugged conditions, know how to handle themselves when they encounter difficult situations, believe in protecting their wives and family at all costs.
I love the Brodies. In AGAINST THE WILD, Dylan, the middle brother, is a bush pilot who has purchased an old fishing lodge in remote Eagle Bay, Alaska, a place he intends to rebuild as a home for himself and his eight-year old daughter. But the crew working on the project is beginning to believe the old place is haunted. So does the sexy, redheaded interior designer, Lane Bishop, Dylan has hired to help him with the extensive remodel.
But is the haunting real? Or is it something even more sinister?
Dylan is a real man's man. A true Alaskan. So are Nick and Rafe, his hunky brothers. I hope you'll watch for AGAINST THE WILD, and that you enjoy it.
very best, Kat
Where the men are as bold and untamed as America's last wilderness

It's been three years since Lane Bishop tragically lost her fiancé, and she's finally ready to risk her heart on someone else. The hot look in Dylan Brodie's eyes says he's going to be that man.

But when Lane flies to the remote 1930's fishing lodge to help him renovate, she discovers a little girl who won't speak, eerie legends and strange sounds in the night. And when she investigates the history of the lodge, she uncovers a legacy of injustice and murder.

As danger stalks his daughter and the woman he is coming to love, Dylan must risk everything to uncover the shocking truth.
About the Author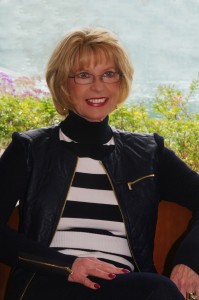 For New York Times bestselling author Kat Martin, a career in real estate led her down the road to romance.
Through real estate, Kat found her own perfect match–her husband, Western author Larry Jay Martin.
"We were on opposing sides of a transaction–I represented the seller and he represented the buyer," Kat recalls.
A short time after the two became acquainted, Larry asked her to read an unpublished manuscript of an historical western he'd written. Kat fell in love with both the book and the author!
"It was quite a romantic story," she admits. "I'd still like to see it get published." Then, after doing some editing for her future husband, she thought she'd try her own hand at writing.
Kat moved on to become the bestselling author of over fifty historical and contemporary romance novels. To date, 15 million copies of her books are in print, and she's been published around the globe, including Germany, Norway, Sweden, China, Korea, Bulgaria, Russia, England, Estonia, Lithuania, South Africa, Italy, Poland, Thailand, Portugal, Turkey, The Slovak Republic, Spain, Argentina, Estonia, Czech Republic and Greece.
When she's not writing, Kat also enjoys skiing and traveling, particularly to Europe. Currently, she's busy writing her next book.
Buy the book at Barnes and Noble, Amazon, or IndieBound.