Thanks so much for having me on Long and Short Reviews! I look forward to chatting with everyone.
THE CALL
My soon-to-be editor called me on April 21, 2010, an hour before the start of my company's volunteer appreciation banquet, which my department organizes. A group of us were sitting around a helium tank, blowing up balloons, when my cell phone rang. I couldn't answer because I was in the midst of tying off a rubber balloon. I listened to the message, shocked to hear that Sourcebooks was offering me three-book deal. That's when I started blubbering like a fool in front of my employees. It was the most embarrassing, joyful day of my life. I called my husband first and then my critique partner, Adrienne Giordano, before returning my editor's phone call. To celebrate, my family treated me to an Italian dinner at my favorite restaurant. A dinner I was late for because I was on the phone with my new agent!
THE BALANCING ACT
Balancing a writing career with everything else I have going on in my life can be a challenge, at times. In addition to my wonderful, understanding family, I work full-time and have a doe-eyed Doberman, who makes his presence known about every half hour.
The longer I'm in the writing business, the more demanding it gets. This is good!—but it adds to the challenging part.
Essentially, I've become an excellent carver. I carve out time for writing, marketing, publicity, social media, meetings, conferences, reader events, edits, and future book proposals. I also carve out time for the day job. The third piece I carve out, but by no means the last, is for my family, friends, and living a happy life.
The key is not to dwell. I don't dwell on not being able to kick back in the evenings and watch TV. I don't dwell on how tired I am. And I don't dwell on not having enough time in the day. Because I know, as I have always known, that my determination and sacrifices will be rewarded with a fulfilling, full-time writing career one day. And then, I'll have even more time for family, friends, and a doe-eyed Doberman.
Hugs and happy reading!
Tracey
What have you sacrificed to make your dream a reality?
Leave a comment for a chance to win a copy of Checkmate, My Lord.
About the Author: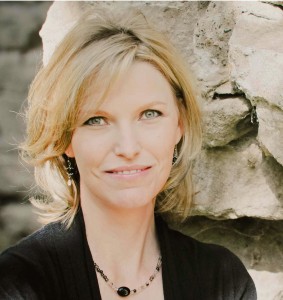 Tracey Devlyn writes historical romantic thrillers (translation: a slightly more grievous journey Toward the heroine's happy ending). She's a co-founder of Romance University, a group blog dedicated to readers and writers of romance, and Lady Jane's Salon-Naperville, Chicagoland's exciting new reading salon devoted to romantic fiction.
An Illinois native, Tracey spends her evenings harassing her once-in-a-lifetime husband and her weekends torturing her characters. For more information on Tracey, including her Internet haunts, contest updates, and details on her upcoming novels, please visit her website at: www.TraceyDevlyn.com.
A desperate mother falls in love with the spymaster she's forced to betray.

THE STAKES ARE HIGH, THE PLAYERS IN POSITION…

Catherine Ashcroft leads a quiet life caring for her precocious seven-year-old daughter, until a visitor delivers a startling ultimatum. She will match wits with the enigmatic Earl of Somerton, and it's not just her heart that's in danger.

LET THE GAMES BEGIN…

Spymaster Sebastian Danvers, Earl of Somerton, is famous for his cunning. Few can outwit him and even few dare challenge him–until now. After returning to his country estate, his no-nonsense neighbor turns her seductive wiles on him–but why would a respectable widow like Catherine risk scandal for a few passionate nights in his bed?