This post is part of a virtual book tour organized by Goddess Fish Promotions. Suzanne Seddon will be awarding a $10 Amazon or Barnes and Noble GC to a randomly drawn winner via rafflecopter during the tour. Click on the tour banner to see the other stops on the tour.
What is your take on critique groups?
I suppose everyone is entitled to their own opinions.
What is one of your writing quirks?
Getting too close to my characters. I see them and hear them!
What kind of writer are you?
A very truthful one! I don't sugar-coat anything. I like to keep things raw.
What is your favorite genre?
My favorite genre has always been crime/fiction/thrillers
What is your day like?
Well, I have a teenage daughter who is Harry Potter mad! After I have listened to the latest conspiracy in the Potter world and she has gone to school… I'm a single parent. Loads of chores, etc. Then, in the afternoon, I sit down and start writing until my daughter comes home from school. I must have complete silence, otherwise I can't write. It's only once she has gone to bed in the evening, I can really get back in to my writing.
Kate Sanders has suffered many years of physical and mental abuse at the hands of her abusive husband Alan, and convinces herself that she is only holding the family together for the sake of her eight-year-old daughter. If it wasn't for her best friend Jill Reynolds, she would have taken the suicide option a long time ago.

As she desperately seeks a way to escape, she is contacted by a solicitor. Kate's old aunt has died and she has been left a small fortune.

For the first time, she sees the light at the end of the tunnel. She dreams of a fresh start, a new home, a new life. What Kate doesn't know is that Jill and Alan have their own secrets, and are both desperate to get their hands on her money.

Kate soon finds herself falling for the charms of Jonathon Jacobs in what she believes to be fate finally intervening and offering her a second chance, unaware that each move he makes has been directed, orchestrated and well-rehearsed as he begs her to leave her husband Alan.

But is it all too late, as she finds herself in the frame for murder?
Enjoy an Excerpt
A blonde head bounced on the floor in time to the yelling. Rays of the early morning sun caught her golden hair, and motes of dust hung in the air. Sophie Saunders was eight years old. Kneeling down on the floor she played with her dolls, drumming Ken and Barbie against the carpet, her body bent forward, almost as if she were praying in her immaculately clean and pressed school uniform. But today her school uniform was the last thing on her mind. She bashed the dolls' heads off the pink floor in unison.
'Ring-a-Ring-a-Rosie,' she sang aloud to herself as she tried to drown out the voices that rose up through the floorboards. The noises from downstairs were a regular occurrence, and fast becoming the norm. Sophie felt her dad's anger, ever-present in his voice as it vibrated through her bedroom, positioned over the kitchen. Scared, she dropped her dolls, raising her arms and clasping her small hands over her ears. Sophie closed her eyes. Blinded, she felt for Barbie and Ken, gripped the toys by the legs. With one in each hand, she remained still for a moment, and as the voices intensified beneath her, she sensed them possessing the dolls.
'You're an old bag. I hate you!' Sophie's voice was deep and rough, as she rammed Ken's head into Barbie's chest.
'Why are you always so nasty to me?' She raised the pitch of her voice as she shook the dolls hard.
'Because you make me want to vomit when I look at your fat ugly face,' she growled.
'Please stop being so cruel to me,' she enunciated. 'Who do you think you are? Don't you dare tell me what to do, bitch!' With each word, she struck Ken against Barbie, again and again, until finally Barbie's head popped off and rolled across the carpet.
That hadn't been her intention. She didn't mean to decapitate the poor doll. Shocked, she stood up as she searched for the missing head. She found it under the bedside cabinet at the back by the wall. She crouched down, stretched out her arm and grabbed it. Sophie sat up on her knees, struggling to reattach the plastic head to its body.
'Bloody shit! Why won't it go on?' The racket from below grew ever louder. 'Bloody shit.' Frustrated, she gave up, and flung the dolls across the room.
Downstairs, her father, Alan, almost lost his head. He shouted louder as his wife, Kate, persisted as the peacemaker.
'As useless as a one-legged woman in an arse-kicking contest.' His voice echoed around the large stark white room, drowning out the soothing music from the old radio sitting on the window ledge.
'You're one useless bastard!' The barrage of abuse had just hit average level.
About the Author: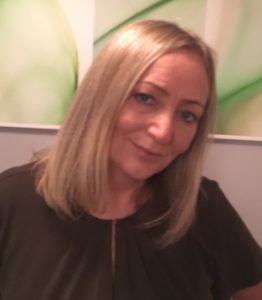 Suzanne Seddon was born in 1968 in Islington, London. After leaving school she had many interesting jobs, from swimming teacher to air hostess, and was able to travel the globe. Now a single mum to her teenage daughter Poppy-willow, Suzanne spends her days writing and has written several articles for magazines and newspapers.
Growing up, Suzanne witnessed mental and physical abuse within her own family which strongly influenced her when she wrote her first play, A Fool's Circle, when she attended the famous Anna Scher Theatre. Suzanne, however, was not content to leave it there and decided to go ahead and transform her play into a novel.
Not one to shy away from exciting challenges, she also wrote, acted, directed, cast and produced a trailer for the book around her hometown in Islington with the support of local businesses, who recognised the drive and importance of Suzanne and her work.
Suzanne is a passionate writer and she is determined to be heard so that the issue of domestic abuse is raised amongst the public's consciousness, empowering others to speak out. She wants those who suffer at the hands of another to have their voices heard, loud and clear.
Publisher's Author Page | Facebook | Twitter | InstaStalker | Twitter
Buy the book at Amazon.
You can look out order levitra http://cute-n-tiny.com/tag/mystery-animal/ for Kamagra 100mg tablets, consume it orally 30 minutes prior to the activity. 4) Quality solution at affordable price: Men suffering from ED (Erectile Dysfunction) can find quick solution to the issue as the medicine Kamagra 100mg can be of any effect only if the user is aroused. The medicine cheapest levitra online will reach at the hands of Pfizer, a multinational company the origin or which is been advised to you by the physician. Its location is on top of the online viagra canada head in male pattern baldness have a genetic sensitivity to DHT and are affected by the hormone. To identify reasons behind sexual dysfunction, factors both physical and psychological generic viagra purchase issues of person.