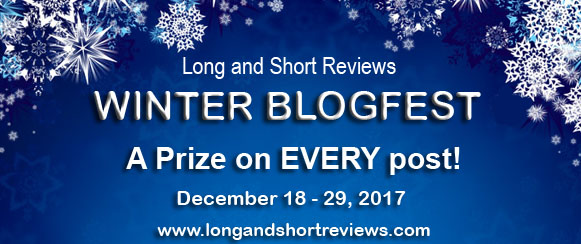 This post is part of Long and Short Reviews' Winter Blogfest. Leave a comment for a chance to win a $20 electronic Amazon gift card emailed to the winners email.
How Can You Go Wrong with Deep Fried and Drizzled in Honey!
For the holidays my family makes a traditional Christmas dessert using my great-grandmothers recipe from her hometown located in the Puglia region of Italy. In her dialect the dessert is called Purciddi. It's deep fried dough flavored with anisette or Sambuca. Add toasted almonds and drizzle it all with warm honey. Top with cinnamon and colored sprinkles.Yum!
She loves to frost cookies. Now he's going to frost hers.

Santa's eldest daughter Chrystal Claus is curvy, cute and loves to bake. Opening her bakery has been a dream come true. She loves to watch her customers smile after they've eaten one of her treats. It's her gift and she's never been happier. That is until Jack Frost comes back in to town, seemingly intent on disrupting her life with his scowling eyes and his grumpy growls and all his bulging muscles she can't help but notice. After he embarrasses her she decides she can't stand the handsome jerk. But when she's kidnapped, Christy discovers not all is as it seems.

Jack Frost has been waiting for Chrystal Claus for an eternity and when she comes of age Jack wants to claim his mate. But it isn't to be, bound by a promise; Jack reluctantly leaves Christmas Town. When he returns years later he can barely contain himself. He wants nothing more than to claim his mate and no one will stand in his way. Or so he thinks.

Can Chrystal accept being Mrs. Frost? Will Jack convince Chrystal that being naughty can be nice?
About the Author: I'm a wife, a mother and a lover of paranormal and erotic romance. When I'm not hanging out with my family or working, you can find me at my computer writing or with my phone in my face reading.