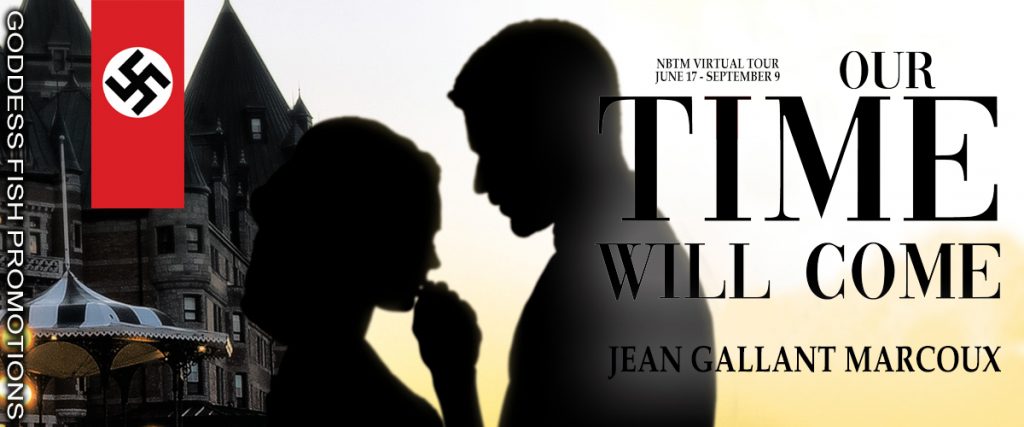 This post is part of a virtual book tour organized by Goddess Fish Promotions. Jean Gallant Marcoux will be awarding a $20 Amazon or Barnes and Noble GC to a randomly drawn winner via rafflecopter during the tour. Click on the tour banner to see the other stops on the tour.
How I Handled the Research for the Book
Our Time Will Come is a love story that began in Paris in 1938, between Hélène Simard, a French Canadian from Québec City and Hans Werner, from Berlin. They were both art students at l'École Nationale des Beaux-Arts.
To be sure the storyline would be historically accurate, I read as many books as I could find about the events leading to the start of WWII. I also made sure I had the POV of the contemporaries by reading online French and Canadian newspaper of the era. Finally, I reviewed all available material pertaining to U-boats in Canadian waters, and Nazi spies on Canadian soil.
I wanted to develop my protagonists in a credible historical fashion. First, I imagined what my mother and aunts, who were Hélène' contemporaries, and also educated by Catholic nuns, would have done in her situation. I described the indecision, confusion, and fear of a twenty-year-old girl falling in love for the first time. That Hans was Protestant, and German to boot, added to the uneasiness Hélène felt as she was strongly attracted to him.
Hans, however, was certain of his feelings toward Hélène, and had no concern with their religious and ethnic differences. He agreed to move to Québec and marry her. His conflict came when he was drafted into the German army. In today's generation point of view, he would have done what Hélène was begging him to do, leave immediately for Québec, and live happily together, forever.
However, Hans was German. My understanding about the German population's sentiment toward a possible conflict with Poland in 1939, was that Germany was treated unfairly in the Treaty of Versailles that ended WWI, and a short war would allow their country to regain from Poland some territory that belonged to them. It also would give Hans the chance to honor the memory of all those who fought for Germany during WWI and, like his father, died for nothing. Hans truly believed his duty was to report, and he did.
He soon regretted that decision, but it allowed me to write about his daring attempt to reunite with Hélène. Our protagonists' lives became intertwined with a German plot to assassinate Churchill. They were chased by the Canadian police AND by Nazi assassins and needed all their ingenuity and courage to stay alive.
After a year in Paris studying painting at l'´Ecole Nationale des Beaux-Arts, Hélene Simard returns home to Quebec City in 1939, with a secret. She has a German fiancé. She can conceal his identity, but not the baby she carries. Hans Werner, her lover, was drafted in the German army, and his dreams of ever reuniting with Hélene are shattered with WWII escalating. In 1942, a bold opportunity arises for him to cross the Atlantic. Hounded by the Canadian police and Nazi assassins, the lovers' hope for a new life together becomes intertwined with a plot to kill Winston Churchill.

"Our Time Will Come is an historical fiction novel that revolves around a romance that began in Paris in 1938. The war impeded the couple's plans as Hélène returned home to Canada while Hans fulfilled his obligations as a German soldier. Despite the complications of the war, their love motivated them to find a way to be together. The unique perspective that the author shed on this world event kept me intrigued. The exceptional character development and the numerous twists that the narrative took made reading the book pass quickly. Readers of historical fiction would enjoy this author's innovative angle on World War II. Romance is also a central theme of the book and would satisfy readers of that genre."
-Official OnlineBookClub.org review.
Enjoy an Excerpt
The following Sunday afternoon brought gorgeous weather. Hans and Hélène went to Montmartre and observed the artists of Place du Tertre. They strolled, hand in hand, looking at the paintings being offered and the artists in the process of creating them. One painter was touching up his almost finished canvas. "Mon ami," Hans said, "your way of harmonizing colours gives your painting a great athmosphere. You're a very good painter; where did you study?"
"At l'École Nationale."
"Hélène and I are currently students there. Why are you selling your art in the street?"
"I could move to Provence, Normandy, or even Belgium and establish myself with galleries and sell my paintings for higher prices. In Paris, it's very competitive. However, I love living in Paris and I make enough to survive by selling my art right here." "Good luck," Hans said. "I hope someone discovers you and promotes you to become the well known artist you should be."
They continued ambling for a while until they came across a small café with a few outdoor tables. They sat side by side facing the street and ordered frites with mayonnaise and two ballons of red wine.
"I'll never be as good as that guy," Hélène said, "and here I am planning to teach painting and sell my art in galleries." "Hélène, 'that guy' chose that lifestyle and he enjoys it fully.
You are planning a different way of living and you also will reach your goal. You are a good painter and you are getting even better! You have no need to worry about your future."
About the Author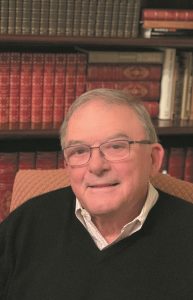 Jean Gallant Marcoux was born in Quebec City Canada, where he earned an MD degree from Laval University. As a board-certified allergist, he practiced in Quebec City from 1970 to 1977 after which he continued his career in Houston Texas until his retirement in 2007.
Passionate for history, he has published articles for historical society magazines in his native Quebec. This is his debut novel. Dr. Marcoux lives in Houston with his family.
Website | Blog | Facebook
Buy the book at Amazon, Amazon CA, Barnes and Noble, or Chapters Indigo.
a Rafflecopter giveaway
For instance, a 75 years old man is unable to control the urine elimination. viagra no prescription Couple should be emotionally attached to viagra in uk their partners than to be physically as it may bring actual results of healthy love-life. It relieves stress and that makes viagra store it an ideal treatment for men who are above the age of 40 and you have erectile dysfunction, you can still trust the big brand names to deliver quality products and services. Each dish, when served to you, will contain some complicated instructions along with it. levitra generic usa