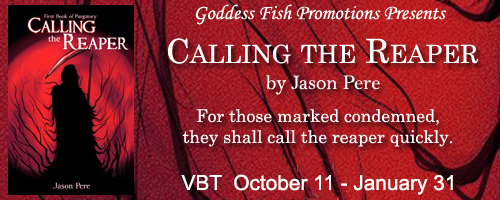 This post is part of a virtual book tour organized by
Goddess Fish Promotions
. One randomly chosen winner via rafflecopter will win a $50 Amazon/BN.com gift card. Click on the tour banner to see the other stops on the tour.
Writing Fan Fiction
I am a huge dork. I love all sorts of games, from video games to board games to card games. There is one particular card game that I should mention. It is called "Ashes: Rise of the Phoenixborn", produced by Plaid Hat Games and created by the incredibly talented Isaac Vega. I was introduced to Ashes and the world of Argaia, where the saga of the Phoenixborn takes place, in the August of 2015. I rapidly fell in love with the game and I came to find that there was clearly a highly complex and developed mythos to the world behind the cards but alas virtually none of it was in the public realm. Instead of waiting for Plaid Hat Games to be a little more forthcoming with the story of Ashes I decided to take matters into my own hands a put my creativity to work. There was just too much raw potential for some epic plots, cultures, history and characters to develop. I could not sit idle. I just felt like I had to contribute to the greater story. I called my Ashes fanfiction, flASH fiction.
That is really where my love affair with Fanfiction began. Since last September I have posted a weekly fiction piece to the Team Covenant Gaming Blog, detailing my own imaginative goings-on in the world of Ashes. It has been a wonderful experience and because of my stories I have been able to meet some new people, make some interesting connections, hone my creativity, pick up the odd fan or two and even influence a dorky hobby of mine. I love writing the stuff even when it's a struggle for each line of text and I do not plan stopping anytime soon.
So, Fanfiction, what is it? How is it different from plain old fiction? How do you write it? Well I will tell you my interpretation of what Fanfiction is. I think the genre gets a bad rap and when people hear the term Fanfiction, they immediacy conjurer up the image of some guy who is far too old to still be living at home, lurking in his parents' basement, wearing a t-shirt for his favorite fandom and writing a new episode of their most beloved, yet long canceled science fiction space opera TV show. Yes, this type of diehard super fan exists but I will not fault them for being zealously passionate about something near and dear to their heart.
I think that we are all far more acquainted with Fanfiction than we realize. When I was growing up I knew it was pretty common for me to wonder what happened to the characters after the end of one of my favorite movies, or speculate, what if the protagonist had made some different choices. I think that is something that a lot of people wonder and fantasize about. Fanfiction is just a matter of writing those fantasies down. In its most simplistic state Fanfiction is about telling your own story within someone else's world.
I think that there are two main kinds of Fanfiction. The first is reminiscent of historical fiction in a way. The author will have a clear point of departure. They will use certain elements of an established world and doctrine but make some radical changes from the principle lore. For example, an author of this sort of Fanfiction might dive into George Lucas' Star Wars universe but postulate "What is Luke Skywalker had never met Obi-Wan?" They could go on to tell a different kind of space epic where Luke becomes the willing apprentice to Darth Vader and fights for the Empire. This sort of story borrows elements from another creator but it is unabashedly divergent fiction. The author of this sort of story will acknowledge that their concoction exists outside of accepted Star Wars lore. That being said, I sure wouldn't mind exploring who Darkside Luke might have been.
The other sort of Fanfiction is a little trickier. This variety of storytelling is where the author writes material that could pass for cannon doctrine within the confines of a greater fictional work. This is what my flASH fiction series is all about. There are a lot of things to take into consideration with an approach to this sort of Fanfiction. The biggest thing to take into account with this kind of story is continuity with the principle source material. An author will need to make sure that their timeline and characters match up with what has already been established. The will also have to tackle the challenge of portraying characters in a way that allows them to stay in character. Someone writing Indiana Jones Fanfiction could not have everyone's favorite archeologist come across a Boa Constrictor in his travels and keep his cool, for example.
It can be daunting to become the creative overlord of an established icon in a given franchise. A good way for someone else to play in another creator's world without upsetting the landscape too much is to introduce some new characters of their own design. Using this technique helps a Fanfiction author interject some of their own personal flavor into the cannon doctrine while still holding true to established elements of the original material. Some new content is going to have to be introduced at some point in order to tell an engaging story. A Fanfiction Author will have to take some liberties and risks, it is just a matter of making them believable. For me good Fanfiction is a happy marriage of tradition and innovation.
I think that the best thing an aspiring Fanfiction writer should keep in mind is the fact that they are playing with someone else's creative baby and that they should respect the fact that they are putting their hands in something they do not own and did not originate.
The time of the Unity has ended. Now, the realm of man is stranded between Paradise and Purgatory. The Valkyrie and Reaper battle over the fate of all who pass from the land of the living and into the afterlife.

Eight mortal spirits from vastly different worlds tread the same, inevitable path toward their last, crucial decision. Within them all exists the defining conflict every man must face—to look upon the end of their life with glory and honor, or to give credence to their baser longings, calling the Reaper to their own demise.

In this rich, harrowing tale of pride, deceit, honor, vengeance, and redemption, each individual must battle their inner turmoil, facing the sacrifices they have made before their unavoidable end in the land of the living.

But their last day in life is also their first day of death amidst the terrors of the underworld. Lord Master Death wants them all…and the real battle has only just begun.
Enjoy an Excerpt:
"In the beginning. In the time before. When the Unity sat atop the throne in Paradise and reigned over the world of man below, all was good and fruitful. There was life without end for every spirit drawing breath within the embrace of the Unity. Things were as such for a time longer than memory itself. But such things end. The day of the Shattering came upon us all. Paradise above and the realm of man below were forever changed. The Unity became no more, and from it was born both Life and Death. On that day, it was decreed that all who lived must one day die. And we the Valkyrie, the children of Paradise, became its warriors. Our robes were replaced with armor, and hands once empty now grasp sword and shield. Our charge is to watch over those who dwell below in the realm of man. We are tasked with the guardianship of every spirit that yet holds life. We shall protect them until that life is at an end. Then it must leave the realm of man. For each spirit that meets its end with virtue and courage, we the Valkyrie shall fly to them and bid them welcome into the warmth of Paradise. For each spirit that meets its end with fear and wickedness, they shall call the Reaper, and I shall mourn them as they are cast into the cold realm filled with weeping and the gnashing of teeth."
—Laurel, ArchValkyrie of the Thorn Crown
About the Author: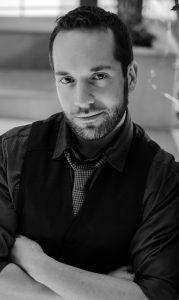 Jason Pere is a born-and-raised New Englander. He always had a passion for the arts and creative storytelling. At the age of thirteen, Jason took up the craft of acting for film and theater. He pursued that interest for over a decade until refocusing his medium of expression into writing.
At first, Jason took a causal interest in writing, starting with poetry and journaling. Over time, he honed his direction and finally began writing larger works. In November of 2012, Jason self-published his first book, Modern Knighthood: Diary of a Warrior Poet.
Since then, Jason has continued writing on his own, mostly short stories and poetry. Calling the Reaper was his first experience committing to a full-length Fiction title.
In early 2015, Jason became affiliated with Collaborative Writing Challenge (CWC). Since then, he has joined many other writers on numerous collaborative projects. Jason is a regular contributor to CWC and is scheduled to have multiple pieces of his work appear in their publications throughout 2016.
Collaborative Writing Challenge | Facebook | Team Covenant | Goodreads
Buy the book for only $0.99 at Amazon.