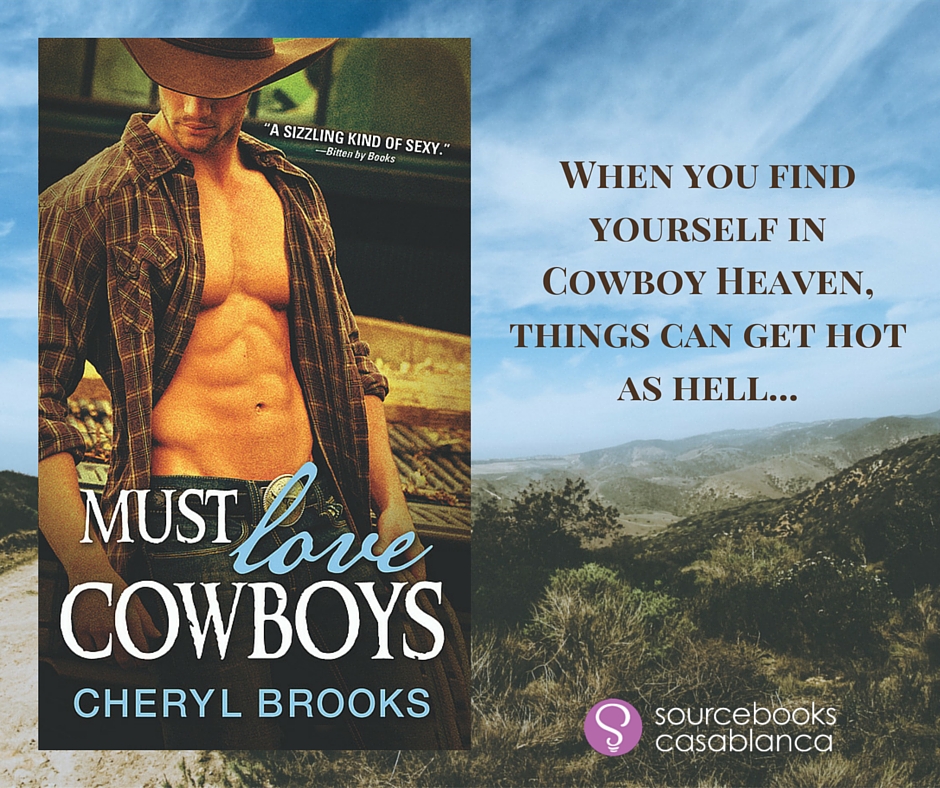 Writing Quirks with Cheryl Brooks
Almost every writer I know works from a laptop while sitting on a couch, and some of them do it with the television on and their family running in and out. I can't do it that way. My desk is in a bedroom at the back of the house away from most distractions. Unfortunately, that desk is also right next to my bed, which is great when I've been writing for so long that all I want to do is dive into bed. Other times, the bed is a distraction in itself.
I tend to write love scenes with my eyes closed. Makes for a lot of typos, but it helps me put myself into the character's head better.
I can't listen to music or have the television on while I'm writing. I do best with nothing but the ticking of the clock and the snoring of the cat—who is usually under the bed or on it. My son's room is adjacent to mine, and he watches a fair amount of TV in there, which doesn't bother me unless he gets really loud.
As I write this, I'm suffering from severe back pain and have a heating pad strapped to my back with an ace bandage, so I'm at least warm. My desk chair sits right next to a window, and I get pretty cold sometimes. I have a little heater fan nearby in case my fleece jacket and Irish cottage socks don't do the trick.
I don't see the need for the conflict between my protagonists to be that they don't like each other, so I rarely write stories that start off that way. I prefer to have an external force that keeps them apart rather than the clash of their personalities.
One of the reasons I began writing was because the kind of book I wanted to read simply wasn't out there—or if it was, I hadn't found it yet—and believe me, I read a ton of books trying to find what I was looking for. Therefore, my audience is not mainstream. I write in niche genres, which appeal to some readers, but will never get me on a bestseller list.
I began writing as a creative outlet rather than a means of earning a living. Somewhere along the line, though, it became a job. I've made a little money doing it, but that amount has seen a steady decline over the past two years or so. For that reason, I've had to readjust my attitude toward writing as a career and take a step back to where I was in the beginning. Writing with the intent of earning a living at it is guaranteed to cause heartbreak because you can't make people buy your books. I've had to come to terms with the fact that not everyone will buy my books and those that do will not always like them. I enjoy them, of course, but that's a reflection of my own personal taste, and as we all know, not everyone likes the same things. From time to time, I have to remind myself that I don't enjoy every book I read, every song I hear, or every movie I see.
The pain in my back is easing up a little, and I'm getting sleepy. The bed is starting to look really good. Maybe I can stop writing just long enough for a short nap. 🙂
SO MANY COWBOYS…

Shy computer specialist, dog lover, and amateur chef Tina Hayes has a thing for firefighters, but when she travels to the Circle Bar K ranch on family business, the ranch's cowboys have no trouble persuading her to stay on as their cook. Especially not when she learns that brooding Wyatt McCabe—a man who makes her heart gallop like no one else can—is also a former firefighter.

HOW DOES SHE KNOW HE'S THE ONE?

Wyatt's sizzling embraces leave Tina breathless. But being surrounded by a passel of smokin' hot ranch hands can be complicated. With so many cowboys courting Tina all at once, Wyatt must prove to Tina that she belongs with him.
About the Author: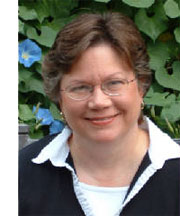 Cheryl Brooks is a former critical care nurse turned romance writer. Her Cat Star Chronicles series includes Slave, Warrior, Rogue, Outcast, Fugitive, Hero, Virgin, Stud, Wildcat, and Rebel. She is a member of RWA and IRWA and lives with her husband and sons near Bloomfield, Indiana.
Website | Facebook | Twitter | Goodreads
Buy the book at Amazon, Barnes and Noble, iBooks | BAM | Kobo | Indigo | IndiBound