This post is part of a virtual book tour organized by
Goddess Fish Promotions
. Anna Willett will be awarding a $10 Amazon/BN GC to a randomly drawn winner via rafflecopter during the tour. Click on the tour banner to see the other stops on the tour.
It Hurts so Good
Almost everyone can write, but writing something good is the hard part. So assuming one has the knowledge, knowhow and skill to actually put something good on the page, all that's left is the myriad of other challenges writing a novel presents.
For some, the hardest part is starting. Facing the blank page and trying to focus a maelstrom of ideas into an attention grabbing first chapter is far from easy. Putting aside the self-doubt and stepping into the unknown takes courage. While for others, finishing a novel is the challenge. Putting in the time and effort necessary to wrangle a ninety thousand word beast into submission can be an overwhelming task. Or some might say creating believable characters that readers are willing to invest in their time and money in, is the stumbling block.
Then there's those pesky parts we all hate. For me, it's writing the synopsis. What could be worse than trying to condense ninety or a hundred thousand words into one page? It's enough to send me screaming from the room or wincing with agony. Whittling a novel down to say five hundred words is like squeezing all the joy and beauty out of the text.
The plain truth is, they're all right. Everything about writing is hard. Ernest Hemingway famously said, "There is nothing to writing. All you have to do is sit down at your typewriter and bleed". Even for a giant of the literary world like Hemingway, writing was painful. Tearing the scab off long buried emotions and pouring your heart onto the page is not for the faint-hearted. Some days, sitting down and plugging away, one agonising word at a time is a writer's lot.
But with all that said, the question then becomes, why do it? If it's so hard, painful even, why write? For me, the answer is simple. I write because I love everything about it, even the pain. There's a sense of satisfaction that comes from creating something out of nothing that's incomparable. The thrill of building characters and situations born of one's imagination that then take on a life of their own. There is nothing quite like listening to readers discuss people and situations from your novel, as if they're real.
The other irresistible lure of writing comes from the days not when you're bleeding, but when everything's flowing. The words and ideas come thick and fast. Your fingers are flying over the keyboard and you're a million miles away from the mundane. In On Writing, Stephen King wrote, "I did it (writing) for the buzz. I did it for the pure joy of the thing. And if you can do it for joy, you can do it for ever". A great deal of joy comes from being fortunate enough to spend your time dreaming up outrageous or terrifying situations and then putting them down on paper. Then sending those pages out for others to read and hopefully enjoy. It's the best job in the world.
So, what's the hardest thing about writing? The answer is everything. What's the best thing about writing? Everything. Strange but true. It's okay to experience the pain of writing. To sit down at the keyboard and bleed is fine – normal even, as long as there is also joy. Because if you aren't feeling the joy, it's going to show in the work. If you didn't enjoy writing your novel, why would anyone enjoy reading it?
For Milly Birdsworth and Her sister Judith, a two day trip in an isolated area of the National Park seems like an ideal way to mend their tattered relationship. With Milly's best friend Harper along for moral support and experienced hiker Lucas as their guide, it seems nothing can go wrong.

But when everyone has something to hide, it's difficult to know who to trust. What starts out as an adventure to bring two sisters together quickly becomes a terrifying ordeal where old wounds are exposed and a deadly tragedy is brought to light. One thing is clear, someone is seeking retribution and won't stop until the guilty are punished.
Enjoy an Excerpt:
Milly reached for her hand under the sleeping bag. It felt icy. "Anything could be happening. We don't know it was Harper screaming." There was so much she wanted to say. So many things she needed to tell her, but now wasn't the time.
"What's that?" Judith jumped and squeezed her hand tight enough to cut off the circulation. "In the trees, I… I thought I heard something."
Milly followed her sister's gaze. Three metres beyond the fire lay only blackness. It was impossible to see anything, human or animal. Suddenly Milly wondered if the fire was a good idea. If there was someone out there, the light would make the two women clearly visible to anyone watching. They'd be easy targets. Targets for what? Her mind raced in a dozen half-formed directions, all of them ominous. She shuddered and leaned against her sister.
"I don't hear anything," Milly whispered. "Maybe it's an animal. A kangaroo or something."
About the Author: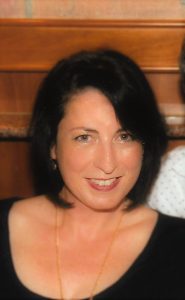 Anna Willett is the author of Backwoods Ripper and Retribution Ridge. Raised in Western Australia Anna developed a love for fiction at an early age and began writing short stories in high school. Drawn to dark tales, Anna enjoys writing thrillers with strong female characters. When she's not writing, Anna enjoys reading, travelling and spending time with her husband and two children.
Goodreads | Website | Facebook | Pinterest
Buy the book at Amazon.