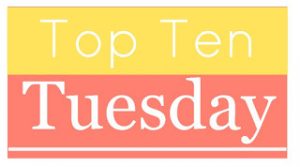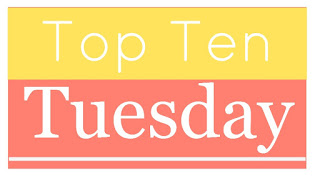 Hosted by The Broke and the Bookish
Have you ever read a book and wondered about the person behind the pages?  This is my top ten list of authors, living or deceased, I would love to meet.  Their books are a part of my life, and I'd relish the opportunity to spend an afternoon talking with any of them about life and literature.
1. Ree Drummond-Her cookbooks are filled with stories as entertaining as her recipes are delicious, and her Charlie the Ranch Dog books are just plain adorable.  I'd love to hang out with her and cook a meal.
2. Edgar Allan Poe-Annabel Lee is my absolute favorite poem.  His short stories are amazing, and his use of descriptive language is phenomenal.  When he describes a room, I can almost smell it.
3. Jane Austen-I've read and thoroughly enjoyed all of her novels.  Of course Pride and Prejudice is a favorite, but Northanger Abbey and Persuasion are delightful as well.
4. J.R.R. Tolkien-I discovered The Hobbit and The Lord of the Rings as a teenager and was completely floored by the complexity of the world he created.
5. Patricia Briggs-Her Mercy Thompson series continues to be one of my favorites.
6. Anne Rice-The very first book I ever read about vampires was Interview with the Vampire.  I love it, and Lestat and Louis are beautiful, complex characters.
7. Ruth Goodman-I found her book How to be a Victorian fascinating.  I'd love to talk with her about her research and experience.
8. Karen Chance-Her Cassandra Palmer and Dorina Basarab series are well paced and filled to the brim with interesting characters.
9. Elizabeth Gaskell-North and South will always have a place in my heart.
10. Lynne Truss-She makes reading about punctuation so much fun!