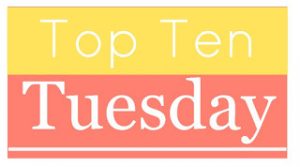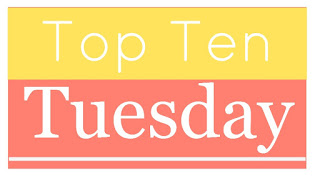 Hosted by the Broke and the Bookish
Reading has been one of my favorite past-times for as long as I can remember. I always have a book downloaded onto my smartphone in case I find myself with a few spare minutes while I'm out and about.
So as soon as I read this week's topic, I knew I wasn't going to have any trouble filling out the list. All of the odd-numbered suggestion in this list are also books I've reviewed for Long and Short Reviews as well. Click on their titles if you want to read my reviews of them.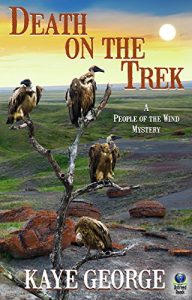 1. Death on the Trek by Kaye George.
This is the second mystery in a series about a small group of Neanderthals who keep running into murderers while at the same time trying to survive in a harsh and unforgiving landscape where the earliest humans also live. It should be read in order, but it was even better than Death in a Time of Ice. I was already a fan of Ms. George's beautiful writing style before she began this series, but I only love her work more now that she's telling stories about one of the most fascinating parts of human history.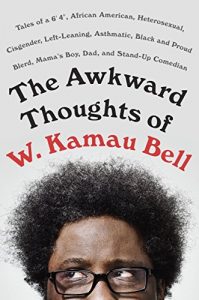 2. The Awkward Thoughts of W. Kamau Bell by Kamau Bell. 
This was one of the funniest and most thought-provoking memoirs I've ever read. I especially enjoyed his anecdotes about awkward experiences he's had because I can relate to them so much. Haha!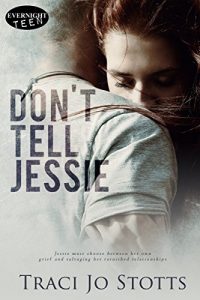 3. Don't Tell Jessi by Traci Jo Stotts. 
Bullying is such an important topic to discuss, and Ms. Stotts did an excellent job of exploring why it happens and how much damage it causes.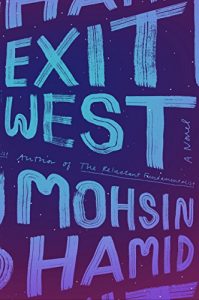 4. Exit West by Mohsin Hamid.
I have to admit that this wasn't always an easy thing to read. There were scenes that made me hold my breath because I was sure something terrible was going to happen to the characters at any moment. With that being said, I really enjoy it when authors keep me on the edge of my seat like that.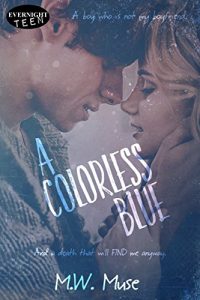 5. A Colorless Blue by M.W. Muse. 
I don't normally read many stories about teens dealing with cancer, but this one was fantastic because of how relatable the main character, Skye, was. She wasn't always brave about all of the treatments she had to go through, and that made me want to keep reading.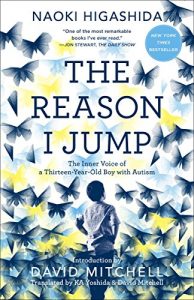 6. The Reason I Jump: The Inner Voice of a Thirteen-Year-Old Boy with Autism by Naoki Higashida. 
Autism is interesting to me in general, but this was a particularly worthwhile read because it was written by someone who has a severe form of it. The way that Naoki sees and understands the world is so unique…and also challenging for his parents at times!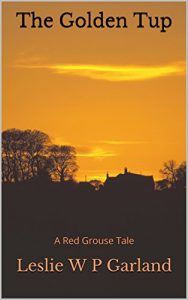 7. The Golden Tup by Leslie W. P. Garland.
I'm actually a huge fan of all of Mr. Garland's stories, but this was the best one I've read from him this year. The thought of a young couple being accused of killing their child is definitely a gruesome one, but the deeper I wandered into the plot the more I wanted to know about what really happened that fateful night.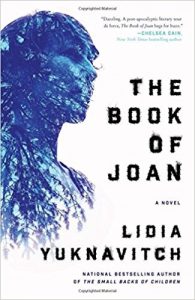 8. The Book of Joan: A Novel by Lidia Yuknavitch.
Yes, the main character has the same name as the original Joan of Arc for a reason. Science fiction is one of those genres that has always caught my attention. What I liked the most about this tale was how it wove so many different themes and older stories together to create something fresh and new.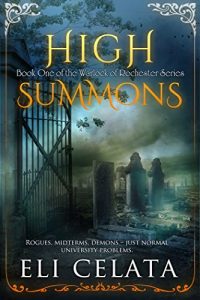 9. High Summons by Eli Celata. 
This series had such an incredible beginning. I loved how dangerous magic is in this universe as well as the fact that Jon was nearly an adult before he had any inkling that he'd been born with a gift that most people don't have. The various demons he met were really frightening as well.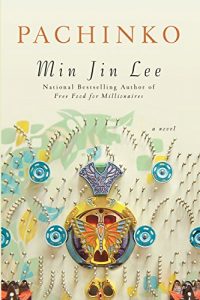 10. Pachinko by Min Jin Lee.
Who else has a weakness for multi-generational novels? I'd read them all of the time if there were more of them. It's so interesting to watch a family change over time as new members are added and old ones that were introduced as children begin to age and die off.
What are some of the best books you've read so far in 2017?