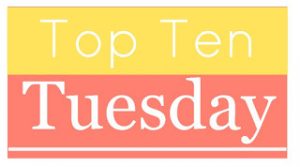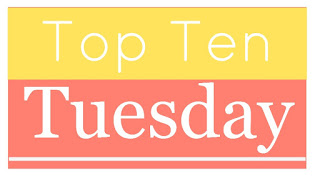 Hosted by the Broke and the Bookish
 I'm casting a wide net for this week's post because there are so many stories in the SFF universe that haven't received as much as attention as I think they should. These books are about everything from nineteenth century ghost stories to the adventures of sentient dinosaurs to dystopias set in the distant future.
If you love the science fiction and fantasy genres as much as I do, I hope you find something here that makes you smile.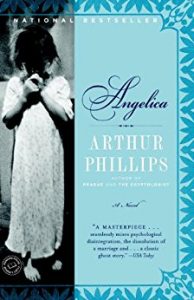 1. Angelica: A Novel by Arthur Phillips.
This is one of the creepiest ghost stories I've ever. The main character was a spiritualist living in the late 1800s who was hired by a family to figure out if their young daughter was being haunted by a ghost of her deceased sibling or if there was some other reason for all of the strange things that happened around her.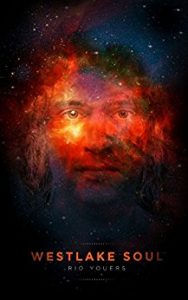 2. Westlake Soul by Rio Youers.
Westlake, the main character, was a young man who was in a permanent vegetative state after a surfing accident. He has to use his newfound ability to astral project figure out how to save himself from a dangerous, supernatural villain who wants to kill him.
The storytelling was phenomenal. I honestly didn't know what would happen to Westlake next while I was reading it because of how many plot twists there were.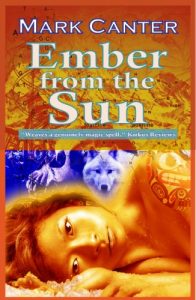 3. Ember from the Sun by Mark Canter.
What would it be like to raise a Neanderthal child in contemporary society? After a group of scientists discovered a band of Neanderthals who had been frozen for millennia, they rescue an embryo from the womb of one of them and implanted it into a human woman's body.
The little girl who was born as a result of that experiment grew up in a world where there was no one else like her. I loved seeing how she adjusted to the news that she wasn't human and what she did with her life as she grew older. This was such a unique story.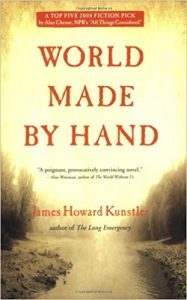 4. World Made By Hand by James Howard Kunstler.
I've often wondered what life would be like if some kind of disaster shut down the federal government and towns were left to their own devices. How long could the average town provide for the people who lived there without receiving any outside help at all?
This story asked this question as well as answered it. It wasn't exactly post-apocalyptic, but it did take an honest approach to what would happen after a community's roads, hospitals, and social safety net begin to break down badly.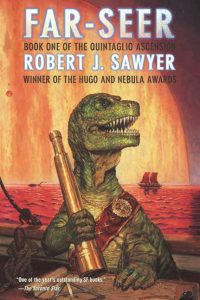 5. Far-Seer by Robert J. Sawyer.
I'm a huge fan of all of Robert J. Sawyer's books, but Far-Seerer is special because the main character isn't human. He was an intelligent dinosaur living on a faraway planet who was trying to figure out where his species came from and why they evolved to be so violent.
The adventure he went on in order to find answers to those questions is a must-read.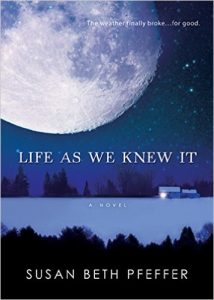 6. Life As We Knew It by Susan Beth Pfeffer.
Like World Made By Hand, the characters in this book had to rely on themselves to stay alive after an asteroid knocked the moon a little closer to Earth and society fell apart completely.
Unlike the characters in World Made By Hand, though, Miranda and her family must survive the severe after-effects of tsunamis, earthquakes, and a sun whose rays have been severely dimmed from volcanic ash that is cluttering up the sky.
There were many sad ways to die in this tale, but I loved its descriptions of what happens when people run low on food without losing hope.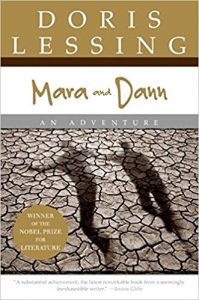 7. Mara and Dann: An Adventure by Doris Lessing.
This is set in Africa several thousand years from now when almost no one remembers the technology and knowledge that humans used to possess.
Mara and Dann were two young siblings who must try to survive in a world where climate change has left large pockets of land uninhabitable and there is danger at every turn. One of my favorite parts of this book was reading the descriptions of the few pieces of modern technology that have survived and trying to guess what they originally were. Some of them were put to use in ways that contemporary people would never have thought of.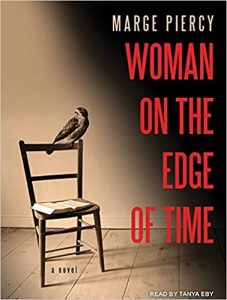 8. Woman on the Edge of Time by Marge Piercy.
The main character, Connie Ramos, was a woman who was seriously mentally ill. While being treated for her illness in our timeline, she started to communicate with someone from the future. Were her conversations real or another symptom of her disease? Figuring out the answer to that question was nearly as interesting as watching Connie explore a society so different from her own.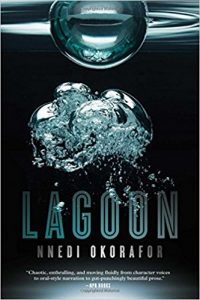 9. Lagoon by Nnedi Okorafor.
If aliens ever do contact Earth, the first city they visit could very well be Lagos, Nigeria. This was such a suspenseful tale. I caught myself holding my breathe more than once while reading it, especially during the scene when humanity first makes contact with another species.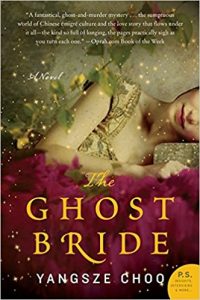 10. The Ghost Bride by Yangsze Choo.
Imagine being married off to the spirit of someone who has already died. I had never heard of this custom before, but I was fascinated by the idea of an unmarried ghost being restless and needing a spouse in order to find peace.
The murder mystery that Li Lan eventually found herself tied up in only made the plot better.
What are some of your favorite science fiction and fantasy books that aren't well known?