Summer is in full swing where I live. Now the days are long, hot, and humid, and winter feels like it happened a million years ago.
Today I thought it would be interesting to talk about all of the fun stuff you can do during this time of the year.
All of the ideas in this post are free or inexpensive. Almost all of them can be done regardless of whether you live in a big city, the suburbs, a small town, or twenty miles from your nearest neighbor.
Learn Cool Stuff at the Library
The library in my area has an amazingly diverse list of summer events. They show free movies once a week, display local art, and occasionally host small festivals as well.
My library also brings special speakers who talk about everything from Japanese tea ceremonies to the history of the Indigenous tribes who once owned the land in our area to how to plan the perfect camping trip if you've never been on that kind of vacation before.
I have learned so much from these meetings, and virtually all of them are free and open to the public.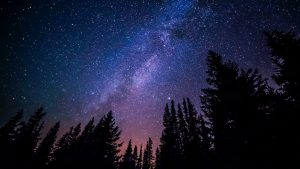 Go Stargazing 
Stargazing is one of my favorite things to do on a warm, summer night. Telescopes are a nice bonus if you have access to one, but I've also had a wonderful time sitting in a lawn chair and observing the stars with nothing but my own two eyes.
On a clear night, you could see the Perseid meteor shower, find famous constellations, or bask in the light of a full moon.
If you live in the United States, there is going to be a solar eclipse on August 21 that is supposed to be incredible as well.
Take a Hike
Yes, I mean this literally!
If the weather is too hot to spend much time outdoors when the sun is at its strongest, go for a walk early in the morning or late at night instead. All but the most humid days where I live are much more bearable outside before 8 A.M. or after 8 P.M.
These are often times when the local wildlife is more active during the summer, too. You might just catch a glimpse of something furry while getting some exercise. All of my friends and relatives know how much I love rabbits, so we always cross our fingers and hope to spot a wild one when we're on one of these walks.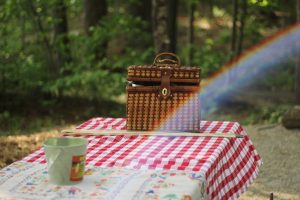 Have a Picnic or Cookout
I am planning to blog about delicious recipes that don't require you to spend a lot of time bent over a hot stove in a future Miscellaneous Musings post this summer, but for now think about having a picnic or cookout for your next meal.
Even something as simple as a peanut butter and jelly sandwich or a hamburger tastes better when you eat it outside.
I like to pack things like fresh fruit, baguettes, hardy vegetables like carrots or celery, hardboiled eggs, and maybe even a few cookies for my picnics. They don't require cutlery and are easy to eat if you're also balancing on a rock or sharing a picnic table with lots of friends.
Support Local Artists
If you happen to live in or near an urban area, keep an eye out for summer concerts and other special events. There are many up-and-coming musicians in my area who have free or low-cost concerts in the summer.
Outdoor art shows are also another popular event in my community. Most of them have free admission and attract food trucks or are located close to little restaurants that Iprobably  would have never visited otherwise.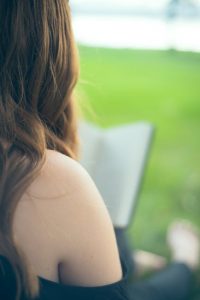 Catch Up on Your Movie and Book Queues
One of the things I like the most about this time of year is finally getting to whittle down those long lists of movies and books I've been wanting to experience when the weather becomes too hot or too cold to spend a lot of time outdoors.
For example, a few weekends ago I was able to watch Moana. It was a film I'd been wanting to see ever since it first came out last year, and I was thrilled to finally cross it off of my list. (If you haven't seen it yet, I can't recommend it highly enough for kids and adults alike!)
What are your favorite ways to spend the summer?