This is the perfect time of the year to relax, grab a bowl of popcorn, and watch something fun on the big screen. There are so many great films out there to choose from! Today I wanted to talk about some of my favorite summer movies and hear about your favorites, too.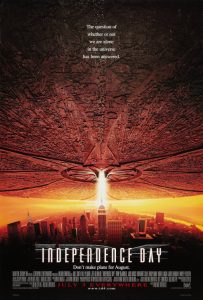 You can't talk about summer movies without mentioning this classic Will Smith movie. One of the things I like the most about Independence Day is how well its aged. Yes, the fashions in it are clearly from the 90s, but the storyline itself feels as fun and fresh as it did when Independence Day first came out.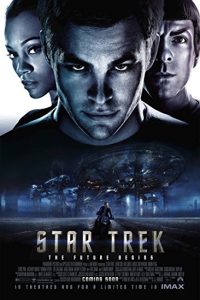 I was thrilled when Star Trek was rebooted several years ago. At the time, I was a casual fan of this franchise, but I've since become much more interested in it. Earlier this year, I even went back and watched all of the episodes of the original Star Trek series from the 1960s because I was so curious to compare the reboot to what the first generation of fans remember.
So far I've been pretty happy with how this franchise has been adapted for the 2010s. The sequels to this film, Star Trek: Into Darkness and Star Trek: Beyond, have made me start counting down the days until Star Trek: Discovery is released this autumn and I can see this universe on the small screen as well.
That's a sign of a good movie, if you ask me!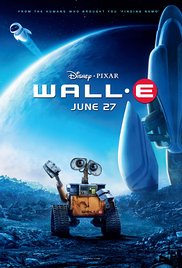 It was tough to only pick one Pixar film for this post. I honestly wanted to choose all of them, but WALL-E is one of those stories that has stuck with me for years. Watching WALL-E quietly work to clean up our abandoned and trash-littered planet is something I'm never going to grow tired of.
I also loved the fact that this little robot was given such a big personality. The animation was done so well that I almost forgot I was watching a cartoon the first time I saw this movie.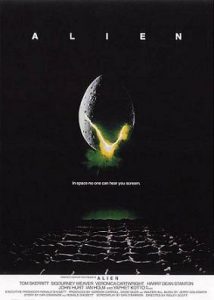 Honestly, the entire Aliens series is worth watching for anyone who likes science fiction or the horror genre in general. Yes, certain scenes will always make me jump no matter how familiar I am with them, but that's part of the fun of watching something scary.
I haven't seen Alien: Covenant yet, but if it's anything like the first four I will almost certainly want to watch it more than once.
Other than Alien: Covenant, War of the Planet of the Apes is at the top of my list of must-watch movies for this summer. I borrowed all five of the original Planet of the Apes movies from my local library when I was a kid, and I'm an even bigger fan of the reboot of this series.
The reboot is darker than the original timeline at times, but it's captured the essence of the storyline really well. I especially liked the changes it made to how apes became more intelligent and what happened to humans after many apes developed intelligence.
What films  are you looking forward to watching this summer? What is your favorite summer movie of all time?