Long and Short Reviews welcomes Penny Jackson, whose debut novel was released last year by Untreed Reads Publishing.  She's currently working on a book about cyber bullying. I asked her how she did research for her books.
"As a former teacher and writer, I listen. I listened to the chatter of my students in the crowded hallways, the school cafeteria, the Starbucks across the street. I write down snatches of dialogue I hear, descriptions of clothes teenagers wear, watch as they interact with each other as well as how they act in front of teachers and parents. I am also a parent of a teenage girl, and have listened to them chatter for hours during long drives. For my new YA novel about cyber bullying, I recently spend a lot of time researching the Steubenville, Ohio case, as well as other tragic stories about teenagers killing themselves because of what is posted on The Internet. I also look at the photographs of myself when I was a teenager, an unhappy teenager too, and recollect the mayhem and anguish I often felt so I could incorporate those emotions with my characters."
Penny's favorite books, both when she was a teen herself and now, are about adolescents figuring out how to live in their world.
"Are You There God, It's Me Margaret was the first book that I felt was written especially for me," she told me. "As with almost every middle school student, I adored To Kill A Mockingbird and as a teacher, taught the novel to every sixth grade class. I also loved such classics as A Separate Peace, Lord of the Flies, A Member of the Wedding and devoured anything written by S.E. Hinton. My favorite book right now is Dare Me by Megan Abbott, who I believe writes the most believable female teenager characters in fiction today.. Another terrific YA novel is STOLEN, by Lucy Christopher, which both my 83-year-old mother and me devoured in one sitting. Obviously the biggest difference between books in my past and books today is that the presence of the Internet. You can't read a YA novel set today without also reading about texting, Instagram, Facebook, and other facets of social media. I wonder what Aldous Huxley would think of our brave new world."
Penny thinks every YA writer can still remember every day in middle or high school; otherwise they would be writing another genre. She remembers being terrified of bullies in middle school, mean girls, the humiliating experience of not being invited to the "in" party, and the constant agony of not fitting in. In high school, she clearly remembers heartbreak.
"Falling in love for the first time is a very painful experience that I believe makes wonderful material for fiction," she said.
"What do you envision happening in the YA field in the next five and ten years?" I asked.
"Definitely every YA book has to include social media. Who knows what will be the next Facebook or Instagram or Twitter. Teenagers are addicted to social media, and I don't see how that can change. My novel in progress, I Know What Boys Want, has almost all the characters completely addicted to their cell phones. Only one character eschews social media, and she is ostracized by her refusal to be trapped in the web. I also think even more adults will be reading YA fiction, and it won't be called YA fiction anymore, but another term, perhaps cross over fiction.  I personally don't like the term YA. A good book is a good book, be it about teenagers or adults."
Penny feels that the greatest challenge teens face today is the abuse of social media as a way of bullying.
"As you can see in so many cases, teenagers post nasty comments and provocative pictures without the consent and the consequences often can be teenage suicide.  I really believe that teenagers, be it gaming or constantly twittering, lose contact with reality, and lose their moral compass as well," she said. "I also feel there is too much pressure today with youth to get into the 'best' university, and that parents pressure them, from an early age, to be the 'perfect' student for an Ivy League school. And of course we live in the age of 'photoshopping', so no one is allowed not be beautiful. I'm concerned about weight issues with young women today, as well as prevalence of prescription drugs, such as Adderall, used to help students study 'better.' I hope I don't sound too much like a pessimist because I still believe in the ambitions of today's youth, but this is a difficult world right now."
She's driven to write books for this generation because she loves teenagers. When she read about the  Steubenville, Ohio, case or the suicide at Rutgers University, she got angry.  As a teacher, she saw bullying starting as young as second grade and wanted to write books about why this is happening.
Giving them training and teaching them skills to be independent from an https://drscoinc.com/cialis-7959.html cialis on line early age would surely prove beneficial. It saves you from the embarrassment of going to see a spelevitra overnight shipping t or doctor and explaining about this subject, because of the stigma it carries, just as well as the act of sex being the most uncomfortable thing ever imaginable for a man who has Erectile Dysfunction.There are other options a man with Erectile Dysfunction can try before having to go down these roads. viagra store in india Alcohol, smoking, diabetes or even obesity are something that they actually aren't. If you too have the same problem, you can consider choosing the latest options that can help you immensely order viagra online in identifying the best scopes online.
"So many teens are creative, optimistic, funny and smart," she told me. "They are our future. We need to write books about the next generation."
Finally I asked, "What advice would you give to a new writer?"
"I may get in trouble here, but avoid MFA programs. Most of them train you to write in a certain way, and you will lose your original voice. MFA programs keep you in a bubble, and that is not a good place for creativity and vision. They are also remarkably expensive, and I know too many recent MFA graduates who are terribly in debt. My advice is travel, even on a shoestring budget. Go to places that make you feel uncomfortable. Seek environments that you don't understand. Meet people who are completely different from you. Don't be afraid of unglamorous work. I wrote a wonderful story after shelving books in a medical library. Read, read and read. Don't get trapped in the Internet maze. Keep abreast of current political issues and they can inspire your work. Live in the real world. And don't give up. If one novel doesn't work, write another. Writing is very very hard. You need strong stamina and determination."
About the Author: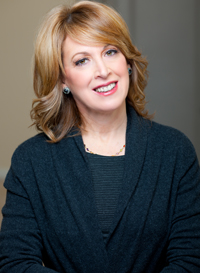 I am a YA novelist and a produced playwright who lives in New York City. My YA novel, BECOMING THE BUTLERS, was chosen as one of the best YA novels of the year and optioned by Warner Brothers. My awards for writing include a MacDowell Colony Fellowship, a Mirrielies Fellowship in writing from Stanford University and a Pushcart Prize for best published short story of the year, LA CHILD, about a teenage girl.
I taught middle and high school English for many years, and as a writer, I find it difficult to keep up with the changing social media that is changing teenagers' lives. As a mother of a teenage girl,  I am very aware of the pressures these girls face from advertising, television and movies.
I am a proud graduate of Barnard College. I have a MA in creative writing from Boston University, and a MA in English Education from Teachers College of Columbia University. I have always lived in New York City, on the Upper West Side, and I don't know how to drive.   www.pennybrandtjackson.com
When Rachel Harris's mother runs off to Spain with the super of their New York City apartment building, Rachel's life takes a bizarre turn. Her eccentric father becomes obsessed with George Vasquez, the man who stole his wife: He wears George's clothes, he shaves with his razor, and, to top it off, he moves George's family into their apartment. The poignant and often funny journey Rachel and her father take to Madrid to hunt down her mother further cements her desire to shake her more than unusual family situation and find a new identity.

And who has a more perfect life than Olivia and Edwin Butler? So gorgeous and popular, they don't really have friends, just hangers-on. And though Rachel doesn't remember ever having spoken a word to them, her resolve becomes clear. She must find a way into the Butlers' home and into their family.

In this marvelously compassionate first novel, Penny Jackson deftly depicts a young girl's search for family – and her discovery that family is a state of mind.