Long and Short Reviews welcomes Lucy Felthouse, whose latest story "Loose Ends" is now available. Lucy told me that it's very slightly based on real life—how the characters met and what happened between them in the past.
"The stuff in the present is complete fallacy – also known as fiction," she said with a wink.
Lucy has many publications to her name—over seventy, which include stories she's contributed to anthologies. She has twenty-seven standalone stories, with more to come. She's very excited, though, because she's currently working on her first novel, Stately Pleasures. It's a ménage erotic romance set in a stately home. Alice is the temporary property manager, covering maternity leave. The owner of Davenport Manor, Jeremy Davenport, takes a fancy to her and believes she would be the perfect candidate to play some kinky games he and his best friend have had in mind for some time.
She has also recently started co-authoring a novel with one of her writing buddies.
"I'm not naming names as we have no idea if it's going to work out yet, or if our project will get published, but there's only one way to find out! We're writing an erotic romance-and that's all I'm going to divulge for now," she said.
"What are the biggest public misconceptions about erotic romance?" I asked.
"That the writers of erotic romance live the lifestyles they write about. I mean, if that was true, then I'm a vampire, a man, a policeman, a policewoman, a werewolf, a lesbian, a gay man, a shifter…. you get the idea. It's silly, because all it takes to write any kind of story is imagination, and, if necessary, research. Nobody accuses Stephen King of being a murderer or a vampire, do they?"
Lucy has to squeeze her writing among running her own business Writer Marketing Services. She tries to clear big chunks of time to write, because that's how she works best. But, if she can only snatch an hour here or there, she tries to make the most of that time. For her short stories, she normally just sits down, starts writing, and see what happens. With longer pieces of work, though, she likes to plan ahead to keep herself on track. That also allows the action in the book to keep a nice pace and not get boring at any point.
"What is one thing your readers would be most surprised to learn about you?" I wondered.
"That I'm twenty seven. For some reason, people often think I'm much older. I'm not sure if that's a compliment or an insult!"
Her goal for this year is to get her novel published.
"My goal for a while has been to have a novel published by the time I'm thirty," she confessed, "and I'm twenty eight this year, so if it gets published this year, I'll be well ahead of my aims!"
"If you could have one paranormal ability, what would it be?" I asked.
"Oh, that's easy. It would have to be invisibility. Imagine all the things you could get up to and see if you were invisible? I think it would provide a world of inspiration for an erotic writer, too!"
Finally, I asked, "What advice would you give an author who wants to write erotica?"
"I would say read lots and lots in the genre, so you get an idea of the quality of what's being published. Also learn to edit yourself, because poorly edited work won't ingratiate you with an editor or publisher. Finally, keep practising. The more you write, the better you'll get. Good luck! Leave a comment for a chance to win your choice of two of my backlist titles."
About the Author: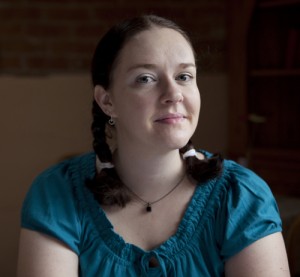 Lucy Felthouse is a very busy woman! She writes erotica and erotic romance in a variety of subgenres and pairings, and has over seventy publications to her name, with many more in the pipeline. These include Best Bondage Erotica 2012 and 2013, and Best Women's Erotica 2013. Another string to her bow is editing, and she has edited and co-edited a number of anthologies. She owns Erotica For All, and is book editor for Cliterati. Find out more at http://www.lucyfelthouse.co.uk. Join her on Facebook and Twitter, and subscribe to her newsletter at: http://eepurl.com/gMQb9.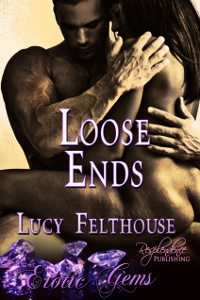 When Jonathan and Lauren met at University, it should have been the beginning of a beautiful relationship. Sadly, it wasn't to be, and Jonathan became 'the one that got away.' Years later, at a University reunion, Jonathan shows up unexpectedly throwing Lauren into turmoil. The pair start talking, and soon all the old feelings come back. But will this time be different, or will their mutual affection continue to be unrequited?