Long and Short Reviews welcomes Kara L. Barney, author of The Hudson Diaries: The Life and Times of a Baker Street Resident, her debut mystery publication–although she has dabbled in many other genres.
If she could go back and have a redo leading up to her first publication, she told me she would do more research from the beginning.
"The trouble that I had while writing The Hudson Diaries was that while my characterization and timing were strong, the historical fact and background were lacking," she explained. "Detail is something not to be skimmed over, and even though in the author's head the story may make perfect sense, we must remember the audience and reader who do not initially see and envision as much as we do. Thanks to Jay Hartman for helping me to see what I needed!"
Kara's been writing since she was six years old and always knew she was a writer, but it wasn't until she was in the eighth grade that Mrs. McDonald, her English teacher, inspired her to pursue it. It's partly also why she chose English, with an emphasis in Creative Writing, as a major when she was in college.
"
I have always loved to write, but I kept it to myself until I couldn't hold it in any longer and wanted to make the world a better place with good literature," she said.
She's very much a plotter–her bedroom floor is covered in notebooks, novels, and paper.
"It's only when a work is finished for me that the notebooks disappear and even then they don't disappear for very long," she told me. "
I always write hand-written drafts first, so there are tons of bits and pieces of work hanging around. I never type a draft until I know it's finished, so most of the time I always have a piece of paper and pen in my hand, and then when it's edited and typed, I print out a copy to get organized. I never use a desk, just the bedroom floor!"
Once Kara has plotted out her work, and she knows she's on the verge of a great idea, she knows she will have a long and productive night. She pulls out her notebook and just writes without stopping or editing.
"
The hours pass with no attention paid to them at all, and I shut my door and will not allow interruption," she said. "Until the last punctuation is down, nothing can halt the feverish constant scratch of pen against the paper, for fear that if I halted, the idea would be gone in that instant, and would be lost forever."
Kara's day job is working as a call center representative, and she has to get up at 4 AM to go to the day job.   She does her writing mostly at night.
"E
ven if I'm trying to take a nap during the day, I cannot sleep until I have written down what is my head.  It's a nagging sensation in your brain repeating the words in your mind again and again, and if you try to ignore it, it doesn't work. I write until I can't write anymore," she said.
Also, at least for me, I work on mainly one project at a time. Sometimes there are little parts of works that come along, but for the most part I concentrate on one project, and as soon as that's done, I work on something else.
"Who is your favorite author?" I asked.
"
Jules Verne.  I've read 20,000 Leagues Under the Sea five times, and it's my sick book—the book I turn to when I can't sleep, or I'm running a fever or I feel lonesome. I've also read most of his other work, and it brings a smile every time. I'm not sure why exactly, but I guess it's some sort of dormant, constant wish for adventure, a change in life or a step forward into something different and exciting. Don't get me wrong, I love other authors too, but Mr. Verne and I go a long way back," she said with a smile.
Her list of books that have most influenced her life go back a bit, too:
The Complete Sherlock Holmes series, 100 Hair-Raising Horror Stories, 100 Malicious Little Mysteries, And Then There Were None, Hamlet, Great Expectations, The Strange Case of Dr. Jekyll and Mr. Hyde…
One thing Kara wishes she could do is play the violin.
"T
he strings inspire me, make shivers run down my spine and bring joy and beauty into a sometimes mundane and ordinary life. But time is not against me yet; you are not old until you have given up, and so I wait patiently. Someday that will happen, even if only for a short while," she said.
"Where are you from and what do you love about your hometown?" I wondered.
"I'm from Salt Lake City, Utah and I absolutely love downtown. It's not as crowded as New York but its crowded enough to beat the wheat fields in Kansas! I love the noise, lights, busy-ness of it all, but when you are done for the night, the city does sleep. There is night-life, theatre, gardens, and everything that a huge city has, but then there is that quiet, that midnight hour when most are asleep, when only a few lamps burn and the world is resting."
About the Author: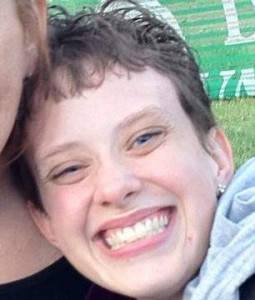 Hailing from Salt Lake City, Utah, Kara L. Barney has been writing since she was six years old. She graduated from Brigham Young University in 2009 with a B.A. in English with an emphasis in Creative Writing, and also enjoys editing. Over the years she has dabbled in many genres, though The Hudson Diaries is her first published work in the mystery genre. She is an avid reader and also likes singing, swing dancing and learning in her spare time. She currently lives in Salt Lake City.
https://twitter.com/ @karalbarney
http://www.karalbarney.blogspot.com/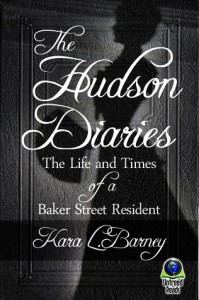 Victorian England, 1880—Sherlock Holmes is at it again! But this time, instead of his faithful chronicler Watson at the helm, his tales come from another source…Mrs. Hudson, the housekeeper. A new set of tales for a new generation, Sherlock Holmes is given to us in a whole new light: "The Great Detective" before he became great. From their first meeting to her place as a permanent resident of Baker Street, Mrs. Hudson helps us rediscover the ever-logical detective who has become a literary icon.