Long and Short Reviews welcomes K. J. Janssen whose latest work Fatal Dose was recently released.  It's the second in a series and centers around the epidemic of counterfeit prescription drugs.
"I continue to read in the newspapers and on  the web about people dying from phony drugs, many of them being smuggled in from China and Eastern Europe," he told me.
Since a lot of what he writes is "snatched from the headlines," he has a constant source of new material and keeps several works going at once.
Currently he's developing a new series and character, Alex Syminton. He's the partner of a large security company that the President covertly uses to  uncover a serial killer–with a working title of Serial.  He also is working on a departure from his usual mystery/suspense genre–an inspirational called Secret Armageddon.
Generally, his plots come first, but since Fatal Dose is the second of a series, it was important for him to continue the development of his main character, Special Agent Mark Matthews, and the villain Marco Vennuti.
He has had to do quite a bit of research for his books:  Blood Money, the first book in the Mark Matthews series, required he learn about blood banks and blood types; for Fatal Dose, he needed to learn about prescription drug manufacturing and distribution; and for Hamptom Manor, a multi-genre work about three generations of the Hampton family, research was needed on fighting fires as well as clothing manufacturing.
Ken's been a writer all his life, but once he retired he finally got the chance to devote as much time as he wanted to his writing. He's been writing, in earnest, about five years. It took three years to get his first novel pubished, but along the way he published several short stories.
"Say your publisher has offered to fly you anywhere in the world to do research on an upcoming book," I told him. "Where would you most likely want to go?"
"Hawaii," he answered promptly. "Would you make the suggestion for me?"
Finally I asked, "What advice would you give a new writer just starting out?"
"Don't be discouraged by rejections. If a publisher is kind enough to offer advice take it seriously. Keep at it.  Even the best were turned down in the beginning."
About the Author: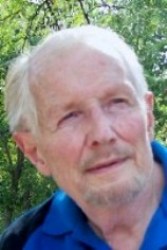 Ken's debut novel centered on the exploits of Mark Matthews, a private investigator turned FBI agent. In Blood Money Mark helps topple an association funneling money to terrorist organizations. Blood Money was published as an e-book in November, 2011. It has five-star reviews on Amazon, including one from Jack (Spywriter) King.
Hampton Manor is a multi-genre work about three generations of the Hampton family and their interactions with five townspeople in the peaceful community of Old Brooking, Connecticut. When one of the five hires an assassin to kill Adam Hampton and his father and to burn Hampton Manor to the ground, the resulting sequence of events leaves the town of Old Brooking reeling. Hampton Manor is an emotionally suspenseful and compelling read. It was published as an e-book 4/12/2012. Hampton Manor also has five-star reviews on Amazon, including Jack King.
Secret Armageddon, Ken's latest novel, exposes the secret battle for the consciousness of men. The battle is between Super Consciousness and the Collective Unconscious; the survival of the world being the ultimate prize. The protagonist is portrayed by Reverend Aaron Masters, minister of the New Thought Metaphysical Center. Secret Armageddon is about new ways of thinking, from birth to death.
Fatal Dose, the second Mark Matthews Mystery exposes a drug mafia distributing counterfeit prescription drugs. It was published as an ebook by Untreed Reads in March, 2013.
Ken has epublished several short stories at Nights and Weekends, Writing Raw and Long Story Short. He is a member of ITW, ASCAP.
He lives in Ohio, with his wife Jeannette and can be contacted at kjans3@yahoo.com
Blog: http://kjans3.wordpress.com/