Long and Short Reviews welcomes Carla Neggers, whose newest book That Night on Thistle Lane will be released this month. Leave a comment on this post for a chance to win an ARC of That Night on Thistle Lane and a Carla Neggers "A Great Book – A Grand Adventure" T-shirt.
She's currently writing her first eNovella, Rock Point, a prequel to her Sharpe & Donovan series.
"I've written novellas. but this will be my first eOriginal," she said. "The story's largely from the point-of-view of Finian Bracken, the whiskey expert Irish priest, who has found himself serving a struggling parish in FBI agent Colin Donovan's fishing village. Everything about this project is exciting!"
When Carla was a kid, she read everything she could get her hands on, including the backs of cereal boxes. There wasn't a school library; instead they would walk to the town library.
"'Library day' was one of my favorite days!" she told me. "I remember roaming through the stacks. It's a classic small-town New England library with lots of woods, old paintings, a fireplace … inspiration for the library in That Night on Thistle Lane, where Phoebe O'Dunn works. I'd always made up stories in my head. Reading books and reading about authors got me dreaming about becoming an author myself."
She started writing down the stories that were in her head and when she graduated from high school, she had a stack of completed manuscripts. She grew up in rural Massachusetts, and she would climb a tree with a pad and pen and write—in good weather. During the winter, she would be up in her room.
"There were seven of us kids, and desks and chairs were scarce. We rescued an old drop-down desk from a flea market, and I found a small insulation barrel to use as a chair. It worked out great. I'd stuff all my drafts into the barrel. I still have it!"
She loved discovering Mary Stewart, Helen MacInnes, Phyllis Whitney, Alistair MacLean, Robert Ludlum, Raymond Chandler, Dashiell Hammett and so many other writers in those library visits.
"I've always been drawn to a story with a sense of adventure, action, optimism and great characters," she said. "I can identify with Grace Webster in Secrets of the Lost Summer, the first book in my Swift River Valley series. Facing the loss not only of her home but her entire town to a massive reservoir being built, Grace creates a hideaway where she reads Scaramouche, The Scarlet Pimpernel, The Three Musketeers—all books I love, too!"
"When did you first consider yourself a writer?" I asked.
"Looking back, I'd like to think it was when I was writing those first books as a kid, but I remember saying, 'I want to be a writer.' At least to myself! So, truthfully, it was when I got my first publishing contract and then saw my first book in a bookstore."
Even though she always wanted to be a writer, she saw it more as a dream than a practical goal and figured she would have to have a real job.
"At fourteen I also wanted to be a plant pathologist. Then I decided to be a musician," she said. "How's that for practical? I actually started out in college as a music major but switched to journalism."
I asked Carla how she came up with her titles.
"Most of the time coming up with a title is a lot of hard work. I get away from my desk and sit with a pad and pen and jot down words that convey the essence of the story. Action, emotions, setting, theme, tone and characters all play a role. With That Night on Thistle Lane, I wanted to convey the atmosphere of Phoebe O'Dunn's life in small-town Knights Bridge and what Noah Kendrick, a billionaire from San Diego, experiences there, but the title also gets at the secret room filled with vintage gowns copied from old Hollywood movies that Phoebe discovers in the library."
That Night on Thistle Lane was inspired in part by her brother, Jacob's, interest in classic movies and screenwriting. He invited Joe (Carla's husband) and her to attend the Turner Classic Movie Festival with him in Hollywood.
"What a great time that was! I wasn't doing research, but when I got home, the old-time Hollywood ambience and meeting so many people who worked on classic movies—not just as stars but behind the scenes—kept bubbling up when I was thinking about small-town librarian Phoebe O'Dunn across the continent," she said.
"Do you ever suffer from writer's block?" I asked. "If so, what do you do about it?"
"Not 'writer's block,' but I've learned to recognize when it's time to give a story a chance to sort itself out. I'll go for a long walk or dig in the garden. Sometimes I get out of town. Usually that means just popping down to Boston or over to Manchester, VT, for the day, but I have ended up in Ireland! Three weeks writing in an Irish cottage, walking the Irish hills … what a great way to let a story emerge."
When Carla's not writing, she loves spending time with family and friends and traveling. Her father was Dutch, so she has lots of cousins in Holland they enjoy seeing.
"My cousin, Christine, lives in the prettiest Dutch village! It's so much fun to sit in the square with a cup of coffee and a piece of apple pie and watch the people. My husband and I both are constantly planning our next trips to Ireland. We enjoy seeing the sights but especially love to walk the Irish hills. At home, I'm often in the garden, hiking and thinking up new projects. I'm determined to sort my photos. I am. I really am."
"What is your most embarrassing moment?" I wondered.
"Well, there is the time I showed up for an author-editor appointment with the price tags still on my suit! I don't know if my editor noticed, but I can still remember discovering them a week later. I laugh now, but I was mortified then. I was still a brand-new author. Then I met a mega-bestselling author who had her dry-cleaning tags on her suit. Life, huh?"
Carla told me that hearing from readers is one of the great joys of being a writer. Whether Facebook, Twitter, her blog or email, she appreciates readers who take the time from their busy day to get in touch—mostly readers will tell her about a favorite book and/or ask a question—for example, whether she'll be writing more books in a particular series. One fan letter that stands out is from a reader who wrote to thank her for saving his life.
"He and his brother were doing exactly what caused a fire in one of my books. They immediately corrected their mistake!" she said.
Finally, I asked, "Say your publisher has offered to fly you anywhere in the world to do research on an upcoming book. Where would you most likely want to go?"
"You know the answer, right? Ireland! My Sharpe & Donovan romantic suspense series has an Irish component. In fact, I was just in Ireland to research Declan's Cross, the third book in the series. FBI agents Emma Sharpe and Colin Donovan are on vacation in Ireland but get sucked into a murder investigation and its connection to an unsolved art theft at an old Irish manor house that's now a boutique hotel."
About the Author: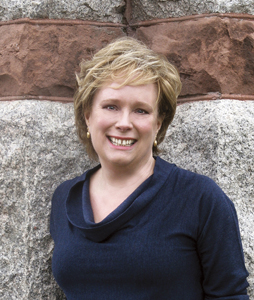 Carla Neggers is the New York Times bestselling author of more than 60 novels, with translations in 24 languages. Born and raised on the western edge of the beautiful Quabbin Reservoir in rural Massachusetts, Carla grew up with tales of her father's life as a Dutch sailor and her mother's childhood in northwest Florida.
At a young age, Carla penned her own stories on a branch high up in her favorite sugar maple. Now she enjoys spending time at the family homestead (now a tree farm) with her six brothers and sisters and their families.
When she's not writing, Carla loves to travel, hike, kayak, garden, and, of course, dive into a good book. She lives with her family in Vermont, near Quechee Gorge.
Find Carla online at
http://www.facebook.com/carlaneggers
http://pinterest.com/carlaneggers/
http://twitter.com/CarlaNeggers
http://www.goodreads.com/author/show/156523.Carla_Neggers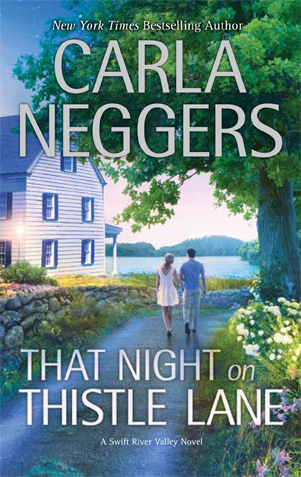 Librarian Phoebe O'Dunn deals in stories, but her passion for history has taught her that happy endings are rare. Her life in Knights Bridge, Massachusetts, is safe and uneventful … until she discovers the hidden room in the library where she works.

Among its secrets is a cache of Hollywood-style, vintage clothing, including a spectacular gown—perfect for a gala masquerade in Boston. In the guise of a princess, Phoebe is captivated by a handsome stranger who's dressed as a swashbuckler. Noah Kendrick's wealth has made him wary, especially of women: Everybody wants something.

When Noah and Phoebe meet again in Knights Bridge, at first neither recognizes the other. And neither is sure they can trust the magic of the night they shared—until an unexpected threat prompts them to unmask their truest selves.

After all, it takes more than just the right costume to live out your personal fairy tale. It takes heart … and the courage to be more than you ever dreamed.