Long and Short Reviews welcomes Zoe Forward, who is excited about the print release of Dawn of a Dark Knight on March 1. She will be giving one lucky commenter a download of the book.
Zoe is a passionate reader of paranormal romance, so she's read her share of vampires, were-creatures, fae, shape shifters, and demons. But—she wanted something different; so she decided to write something unlike any other paranormal books out there.
"In Dawn of a Dark Knight, the Scimitar Magi are ten pseudo-immortals that live within our world, but struggle to remain incognito. The guys are not exactly thrilled to discover they vowed their eternal soul eons ago to serve the Egyptian gods, and now must execute daemons for the rest of their life," Zoe explained. "With no past-life memory, they've got no clue how to wield the powers gifted to them by the gods. Man to super warrior in five minutes with no instruction manual. So it takes a long time for each Scimitar to work it out. At first losing control at random is the norm, and irritates the bejesus out of the more experienced Scimitars. Incidents happen like blowing up a gas station, which is misinterpreted by the government as a terrorist act.
"And then there are the women. The Scimitars each get matched to one woman for all-time, and she is also reincarnated. But when…and if this woman shows up is entirely up to the gods, who love to muck things up for fun."
"I just love the main characters in Dawn of a Dark Knight," Zoe continued. "The heroine, Kira…who wouldn't want to be her? She's an adrenaline junkie good at handling weapons with a cousin that drags her on black market art deals. And she's got a magical ability to heal by touch, which propels her towards a mind-blowing relationship with the world's hottest, yet tormented hero.
"And then there's the raw, tormented Ashor. He struggles to obey the rules laid down by the gods he works for, but stresses when he can't. He desperately desires the woman destined to be the sacred healer for the Scimitar magi (Kira), but the gods' rules dictate he cannot be involved with her. On top of this he keeps blacking out and going on hunts to take out the guys that do most of the daemon summoning, the Hashishins. Killing these guys, even though they are clearly hostiles, violates the no-killing-humans-unless-attacked rule."
"How did you come up with the title The Dawn of a Dark Knight?" I wondered.
"It's based on the African proverb: No matter how long the night, dawn will break. The idea reflects the struggle of the main character, Ashor, in conquering his internal darkness and finding his own dawn."
Zoe is currently working on the sequel to The Dawn of a Dark Knight and she promises that "the whole cast is back, the newbies are screwing up (as usual), and a new guy who was cursed long ago" makes an appearance. It sounds exciting.
Zoe realized several years ago that she wanted to write fiction as well as read it.
"The characters bumping around in my brain screamed to be free," she explained. "Releasing them onto paper was an exhilarating experience. Now that the floodgate has been opened, there are many stories waiting to be told."
When she first started writing romance, she found the love scenes hard to do, but now she doesn't fight against them—she just lets them flow as any other scene would.
"I don't let the subject matter hinder me," she said. "My job as a writer is to put what's in my head on the page as faithfully as I can. That includes the love scenes."
"What is one thing your readers would be most surprised to learn about you?" I asked.
"Veterinarian by day and writer by night. Some people wear capes and save worlds at night. I have a laptop and create worlds…I'd say my way is a bit less life threatening, but equally heroic."
Finally, I asked, "What advice would you give to a new writer just starting out?"
"Write, write, write. Get the first draft on paper…finish the book. Then, have the toughest, most honest critic you know read it. Connect with your local writers group; they're wonderful people that are there to encourage you, and can be a great resource."
"Thank you so much for being with us today!"
"Thank you for having me visit! This has been a blast."
About the Author: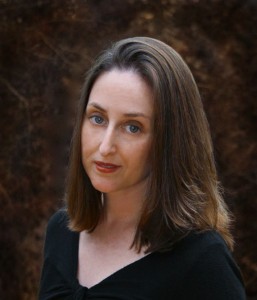 Zoe Forward writes action-adventure paranormal romance about a new kind of hero. She's a veterinarian with a special love for archaeology, especially anything Egyptian. Although a deep part of her wishes she had pursued a career that would have her at a dig site in a hot, sandy country, she's spent the past ten years as a small animal veterinarian, caring for everything from chinchillas to dogs…and there was even one hermit crab in there.
Find Zoe on her website or Facebook.
In the shadows of our world, a secret band of warriors fights to protect us. They are the last line of defense against an evil no human can stop.

An ancient nemesis has resurfaced. Duty demands that Ashor Vlahos, Scimitar Magi commander, recruit a magical healer to fortify the remaining eight magi. The gods' choice is the woman who helped him escape torture a decade ago. Ashor couldn't have imagined a better punishment for his vow-breaker homicidal incidents than for the gods to bind him irrevocably to the only woman in the universe he cannot have. The soul-searing desire she ignites in him is strictly forbidden.

Kira Hardy, M.D. is a brilliant, hardworking internal med resident with big secrets. But when Ashor asks for aid after a brutal daemon attack, she is sucked into his dangerous, secret world. Enslavement to the magi, no matter how hot they are, may be an unattractive life plan, but being targeted for death by their enemies is less tolerable.

She must trust the sexy, tormented Ashor to keep her safe while he must deny his ultimate desire and keep Kira at arm's length lest he bring destruction down on them both. As a centuries-old evil catches up to them, they face a crucial decision—follow the gods' rules or follow their hearts.