Long and Short Reviews welcomes Tara Mills, whose latest book In Love and War was released March 4. Leave a comment for a chance to win a free copy.
Tara said that In Love and War went through a number of titles before she eventually cut off the words "All's fair" from the beginning of the more common phrase. She likes making the story fit the story and sometimes she struggles with it.
"The title for Caution: Filling is Hot came from the flaps on those old McDonald's pie sleeves," she told me. "Do you remember those? It seemed perfect considering my heroine is a pastry chef and the hero is too hot to handle. I was concerned that the title of my new romantic comedy, Accidents Make the Heart Grow Fonder, was too long but my editor assured me they loved the play on words. I was relieved."
Tara has always wanted to be a writer and was writing stories from the time she was eleven or twelve. Her second choice was to be an architect, because she was drawing floor plans by then as well.
She also choose her pen name when she was young. I asked her how she came up with it.
"My mom had a women's magazine in the house and Donna Mills was on the cover. Turns out we shared the same last name. That wasn't the only similarity. She chose to shorten hers professionally. I thought about it and decided to do the same. Tara is a slight variation of my first name. I wanted it to feel natural and comfortable when I answered to it or wrote it out."
"What is the hardest part about writing for you?" I asked.
"The discipline it takes. If the words aren't flowing, I'm easily distracted away from working on my next books. I'll spend more time promoting, blogging, and simply checking in on all my social media. Don't get me wrong, that's important too, but I need to push my way through those soft spongy walls and fire up the creative part of my brain. It can be hard to switch modes."
One thing that you might be surprised to learn about Tara is that she's lived off the power grid for sixteen years—they built an independent home in the middle of the forest. She also tends to get all caught up on the computer, so when supper times comes, she's always in a rush to throw something together. She loves it when her husband comes home with pizza!
I wondered, "What was the scariest moment of your life?"
"I was working at a small local store. It was a quiet Sunday morning and I was alone when a strange man came in and started up a very bizarre conversation that got progressively worse as he muttered to himself and peppered his nonstop creepy dialogue with bible verses. He was clearly unbalanced and the more he said the more he terrified me. He seemed in no hurry to leave. Eventually the church next door let out and people started coming in to pick up the Sunday paper, tossing their money on the counter, giving us a glance and walking out. Just when I was about to give up hope, one of the locals stopped in, overheard this guy and walked over, insinuating himself into the conversation to draw this man's attention away from me. The next thing we hear, this man is rambling on about how he'd killed his wife, wrapped her body in a sleeping bag, and left her in the desert where no one would ever find her. There was more; insane details so disturbing I can't say it here. Then another local came in, a big, tall guy and very smart. He ended up scaring the scary guy off. We knew he was headed for the border so I gave the first local my phone and he called the Sheriff and they alerted the border patrol. I was too shaken to talk myself. I told my two protectors that I'd been ready to leap over the counter and run out with the next customer who came in just to escape this man. I didn't care if I left the cash register. I didn't think I was going to survive him. Luckily, he was caught and returned to the state that he'd fled."
Tara admits to being a notorious klutz and has been known to walk into everything, including posts. She's also missed open doorways.
"I actually opened my romantic comedy, Accidents Make the Heart Grow Fonder with one of my more incredible whoopsies," she said. "One time, driving home from work, I locked onto a jogger's black shorts — yes, his awe-inspiring asset — and drove right up the curb behind him. Just the front tire, but my panicky over-correction set my car bouncing like a boat on rough seas. He might not have seen what I did, but everyone else was staring at me."
"How do you keep your writing different from all the others that write in this particular genre?" I asked.
"Until a year ago, I steered clear of my genre entirely so I didn't inadvertently stumble upon something similar. I did that once, found something similar to what I'd been writing and I scrapped my entire manuscript. Avoidance has worked. Though now, I've had to read other authors and write reviews. I haven't heard of anything similar to my own books so far. Knock on wood."
About the Author: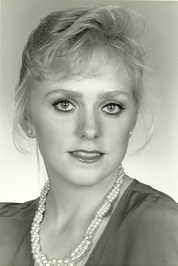 I write stories I like to read—contemporary romances with identifiable characters and themes. Life is hard, love makes it bearable. If you enjoy stories with heart, heat, and humor, I have a title for you.
In my spare time, I'm a pampered wife, lucky mom to three amazing sons and one awesome daughter-in-law, and I just became a very young grandma. I should probably underline the word very. Oh heck, why not the word young too? Nah, you get the picture. I'm also the daily monitor of one disobedient dog with attitude.
Read the first chapter and discover other great titles on Tara Mills Romance. Find Tara on Facebook, or follow her on Twitter.
Sometimes love really is worth fighting for, but picking your battles isn't so easy—especially when lives are at stake.

Ariela Perrine refuses to consider a certain type of man. She watched how loving a self-sacrificing hero destroyed her mother and left her orphaned at a young age. So yes, she does tend to go out with lackluster men—with predictable results. But she's safe. And bored, at least until an accident brings the interior decorator face to face with an unforgettable pair of blue eyes, a playful smile, and his overly affectionate dog.

Oh yeah, journalist Dylan Bond makes her sizzle, but dare she risk it? After all, he's just returned from Iraq—a war zone for crying out loud! Ariela's weak resistance crumbles with his assurance that he's back to covering domestic stories and their relationship hits the tarmac at a dizzying speed. Unfortunately, an unexpected phone call lures Dylan back into danger and he falls off the radar outside the green zone. Sensing something's gone desperately wrong, Ariela's ready to make a deal with the devil to find him and bring him back. As the days of fear and panic stretch on, they're both tested in ways neither expected. Will it bring them closer or destroy their fragile peace forever?

Available now at Amazon, Amazon UK, Barnes & Noble, and more.