Long and Short Reviews welcomes Sabrina York, who is giving away a copy of her newest release Rebound to a randomly drawn commenter on today's interview.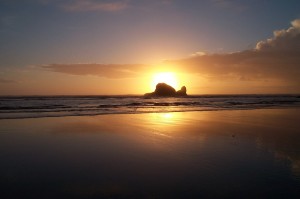 It's part of the Tryst Island Series which tells the tale of the romantic adventures of a group of friends sharing a vacation house on the fictional Trystacomseh Island in Washington State's San Juan archipelago. The series was inspired by her visits to a family cabin on the coast.
She has a lot of projects in the works as well.
"Readers of Adam's Obsession and Tristan's Temptation have been begging for Jack's story –and they all wanted him punished a little," she said with a laugh, "so I am in edits on Making over Maris. Readers of Folly and Dark Fancy wanted to see more in that series so I wrote and am now editing Edward and Violet's stories.  I am also editing an erotic fantasy that takes place in a Magic Lamp called Lust Eternal. On top of that, I just launched Rebound, the first book of the Tryst Island Series (which I am self publishing on a dare because I cannot resist a dare). I've plotted out 10 novellas in that series. Plus I have a number of other steamy projects in the hopper. Phew! Looks like the next year or so is booked."
Sabrina has  been writing her whole life and always dreamed about being a writer. However, she's severely dyslexic (she can't tell a b from a d or a p from a q. And 3s and es look alike as well), and everyone told her she could never be a writer.
"Fortunately, I had a mom who supported my dream (despite the fact she thought it was of the pipe variety, you know, considering I am hideously dyslexic and all)," she said."But here's the deal, as long as I have a good editor, who KNOWS "I" before "E" except after "C," I can fake it.  I can see the red line under a misspelled word. And I use spell check and beta readers and all kinds of tools to mask the fact that my brain is a little scrambly. The cool thing about being dyslexic is that I have no wall between my logical and creative intellects, so there is a free flow of ideas, a constant surge of inspiration, all kinds of weird thoughts swirling around. It's always an adventure."
About thirteen years ago, she discovered that even though she enjoyed writing, she wasn't as good as she thought she was.
"I started taking classes and I joined local writing groups. I entered contests and joined critique groups and volunteered and things started to really hum for me. In November of 2011, I received my first offer. Adam's Obsession came out in April of 2012," she told me. "So I am relatively new. I am so excited about how well my books are selling and always delighted to meet a new reader."
Sabrina York is a pen name, but first it was the name of a character she loved in a book she wrote and never sold.
"She was quirky and snarky and not inhibited at all. Just like I wanted to be," she explained. "When I took on her name I realized…I was all those things. Because she was a part of me from the very start. That's one of the fun things about writing and creating characters. You learn a lot about yourself and each one of them is a part of you."
Aside from the mechanics– like good grammar, paying attention to POV and pacing, and eradicating passive writing– Sabrina thinks the most important element of good writing is emotion.
"If I'm not making the reader feel, I'm not doing my job," she said. "I want to suck you in. I want you so invested in my characters and my story and my prose you just can't stop reading. All night long. Fortunately, my books are relatively short, so my readers can get their sleep."
Finally, I asked, "What advice would you give an author who wants to write erotica?"
"I recommend three things. 1) Write write write. Even in the course of one year, my writing has become so much better! Reading the bestselling books is a great way to figure out what works and taking classes to polish your skills is a must—even for published authors. 2) Attend conferences. Romanticon (hosted by Ellora's Cave) is not only a lot of fun, it's a great way to meet editors and snag a request. I attended EPICON last March and received three requests for submissions from editors I met over drinks. You can also meet other authors, which are integral to your success and your sanity. I've met reviewers and media folks who have helped expand my brand at conference as well. 3) Enter contests. I mention this because I was published through the Celtic Hearts Novellas Need Love Too contest. But even if your entry doesn't result in a contract or even a win, you receive great feedback to help get your manuscript where it needs to be. But don't be a willow in the wind. Only make those changes if they resonate with you. And have fun with it! Remember, a contest judge is only one reader. You have to be true to your heart as a writer and sometimes that takes a special kind of courage."
About the Author: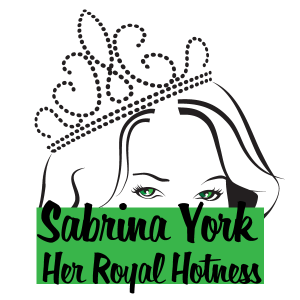 Sabrina York, Her Royal Hotness, writes naked erotic fiction for fans who like it hot, hard and balls-to-the-wall, and erotic romance and fantasy for readers who prefer a slow burn to passion. An award winning author in multiple genres, Sabrina loves writing hot, humorous stories for smart and sexy readers. Connect with her on Goodreads, twitter @sabrina_york or Facebook.
Learn More about Sabrina
Amazon: http://www.amazon.com/Sabrina-York/e/B00856PDEO/ref=sr_tc_2_0?qid=1364692362&sr=8-2-ent
Ellora's Cave: https://www.ellorascave.com/index.php/authors/index/author/slug/sabrina-york/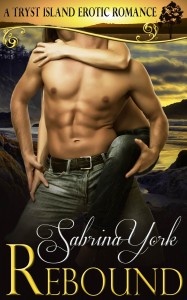 Rebound by Sabrina York
A Tryst Island Erotic Romance
Kristi Cross has had the hots for her friend, Cameron Jackson as long as she can remember, but she knows she's not his type. She's nothing like the women he dates. So when he suggests they play for a kiss over a game of Hearts, Kristi can't resist. Even if she loses, she wins. Because she's finally going to taste him.
Of course, one kiss can quickly become something altogether steamier, especially when both parties are on the rebound…