Long and Short Reviews welcomes Patricia Grace Joyce, whose debut novel The Magic of Time was released last year by Countinghouse Press.  Leave a comment on today's interview for a chance to win one of three print copies of The Magic of Time.
The Magic of Time is a time-travel mystery romance and is the first of a four-book series.  It took Patricia a year to research and a year to write the first draft. Then she began the process of querying agents–which took another nine years, but she found the right agent for her work–Diane S. Nine with Nine Speakers, Inc., in Washington, D.C.  While she was searching for an agent, she completed six revisions of The Magic of Time.  She firmly believes that it is in the re-writing that the work becomes better.
"My agent and I worked together to find the right publisher, which I am happy to say finally manifested after another two years of searching.  Was it worth the wait of 13 years?  You bet it was! " she told me. "I truly believe that everything occurs when the timing is correct…that all we set out to manifest in our lives is truly a matter of time.  I currently have a 4-book deal and a 15-year contract with my publisher, Countinghouse Press, Inc. in Bloomfield Hills, MI."
Patricia has written the screenplay for The Magic of Time, based on the first book and written as a full feature film. She's currently submitting the script to interested production companies. She's also doing the research for the second book in the series.
Writing has always seemed to be a part of Patricia's life–a part of who she is on a deep soul level. She clearly recalls writing and drawing images to go along with her words as a little girl growing up in Cresskill, New Jersey.  And, on various levels, she's written nearly her entire life, sometimes more seriously than at other times.
"I wrote diaries and kept daily journals for many years," she said.  "On occasion, I still keep a journal, and I always accompany my words with visual images…whether they are drawings, watercolor vignettes or sometimes photographs that I have taken."
"How do you come up with the titles to your books?" I asked.
"A title that fits the content and message of the book is paramount.  When I select a title, I usually focus upon the theme, premise or a significant message of what I am writing about.  I want the reader to walk away from reading the book with a feeling that the title supported the words conveyed in the book.  In this particular book, "The Magic of Time", the title exemplifies the importance that there is truly magic in time."
Patricia's favorite author is Anne Rice. She told me, "I am fascinated and intrigued by her words.  When I first visited the city of New Orleans, Louisiana, I felt immediately as if I had live there during a prior time in history.  I am mesmerized by the unknown, mysteries and by the 'what ifs' in life.   Anne Rice's work expresses these mysteries, and then some."
She believes we've each lived in prior lifetimes–some having experience more lifetimes than others– and we bring our talents, memories, skills, and experiences from those past lives into our future lifetimes. The books in her series each focus upon a past life.  Dr. Brian Weiss, an author and psychoanalist, has been a strong influence on her life. His book, Many Lives, Many Masters, was one of many catalysts for a transformation in the way Patricia chose to perceive life and an awakening to understanding how past lives play an important role in this lifetime.
For Patricia, the important part about her characters is that they are first spiritual beings–her descriptions of hem will usually begin with the internal features–the soul elements that are innate within them.
"Do you ever suffer from writer's block?" I wondered. "What do you do about it?"
"I believe that it is normal to experience writer's block…especially since we are not robots!  I believe that we are firstly spiritual beings…experiencing life on a human level here on earth.  I absolutely experience writer's block, but I choose not to beat myself up about it.  I know that it is simply a phase that will pass…so, I bless the blockage to write at that moment and I release it.  Usually, I focus upon another activity, something that I enjoy such as running, or taking a walk along the coast.  I am attracted to the sea, and I have always found the movement of the ocean waves, the scent of the salt air and the sounds of the gulls to be a great comfort and inspiration.  I realize that I must live near the ocean to be fulfilled, not only on a professional level with my writing, but also for a personal level of contentment."
Other things Patricia enjoys when she's not writing include  listening to all types of music–especially classical music, opera, jazz– philosophy, nutrition, foreign languages, travel, archeology, architecture, alternative medicine, vegetarian cooking, reflexology, Reiki healing, dance, running, tennis, cycling, hiking, skiing, swimming, yoga, Pilates, gardening, winemaking, Palmistry, Tarot cards and reading anything she can get her hands on.
Finally, Iasked her, "If you had to do your journey to getting published all over again, what would you do differently?"
"If I had to do my journey of getting published all over again, I would do nothing differently.   I believe that everything and everyone we encounter in our lives, occurs for a specific reason…there are no accidents in life.  Things happen according to Universal time…not on our individual clocks.  When one learns to be patient and to embrace the delays as necessary, there is a wonderful awareness that becomes a part of our lives.  And, awareness is everything!"
 About the Author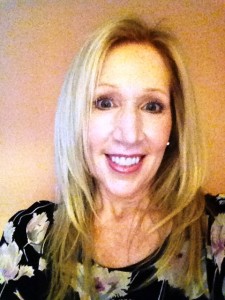 Patricia Joyce is a freelance writer, novelist, screenwriter, poet, song lyricist and a diverse visual artist originating from Cresskill, New Jersey; however, she lived the majority of her youth within New City, New York, located in Rockland County, New York.  She holds a B.A. degree from Goucher College in Baltimore, Maryland and graduated with honors in the Visual Arts.  Additionally, she is a graduate of numerous UCLA Extension Writers Program courses, including a five-course novel writing series, a three-course screenwriting series and two song writing courses.  Patricia presently resides in Los Angeles, California.
Novel Website http://www.themagicoftime.com
FB Profile  http://Facebook.com/The.Magic.Of.Time
FB Page For Novel  https://www.facebook.com/pages/The-Magic-Of-Time/470258283006541?ref=hl
LinkedIn Profile   www.linkedin.com/pub/patricia-g-joyce/4/795/245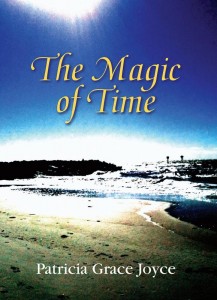 Graziella Fortuna, a famed pianist, is frightened by a strange man, and by a note placed on her windshield. Shortly afterward, she is transported through time to England, and then to a lush estate on the fierce Atlantic Coast early in the nineteenth century. There she encounters three sisters who possess magical powers, and several handsome, compelling and powerful men. In her journey of self-discovery she must face personal loss, grief, terror, deception, and betrayal before arriving at the opportunity for self-acceptance and the possibility of love with the man she has sought through time.