Long and Short Reviews welcomes Beverley Eikli, whose latest book The Reluctant Bride has recently been released. Leave a comment for a chance to win a choice of book from Beverley Eikli's backlist.
The Reluctant Bride started life as the winning entry in Romance Writers of New Zealand's Single Title competition. Beverley then published three novels with Robert Hale before The Reluctant Bride won Choc Lit's Search for an Australian Star. It's now their launch title into the Australian market.
Beverley is in the midst of edits for The Maid of Milan, a Regency Romantic Intrigue about a woman who has at last fallen in love with her gorgeous, patient husband of 3 years.
"However her former passionate (poet) lover- from whose arms she was torn by her family – has returned from abroad, a celebrity due to the success of his book 'The Maid of Milan'. High society is as desperate to discover the identity of 'his muse' as my heroine is to protect her newfound love and her husband's political career," she told me. "It's just a little more difficult since her secret lover was her husband's childhood friend. I'm also just finishing the first draft of a 1960s illegal diamond buying romantic suspense set in the mountains of Lesotho where I was born and where my father prosecuted a number of medicine murder and illegal diamond buying cases."
Beverley wrote her first romance when she was 17; however, she drowned her heroine on the last page so, not surprisingly, she never found a publisher for it. When she was 23, she wrote another epic romance –all on floppy disks which she carted around the place.
"Unfortunately my boyfriend at the time accidentally deleted half of it," she said. "However, the rewrite was much better so when I was working in a safari camp in Botswana for a couple of months and the gorgeous man who would be my husband asked to read it, my book became the subject of many letters we wrote over the eight months we got to know each other before he flew to Australia and asked me to marry him."
They've now been married twenty years and have two beautiful daughters aged 12 and 8.
"They are all so supportive and enthusiastic about my writing and as Eivind is a long haul pilot who flies regularly from Melbourne to Los Angeles, I'm able to get to writing conferences and conventions more often than I might do, otherwise," she said. "Earlier this year Eivind and I spent three weeks on a motorcycle/camping trip throughout California just prior to my going to the Romantic Times Booklovers Convention in Kansas City. Eivind keeps his motorcyle in the basement of the hotel where the crew stay when in LA, so it was an inexpensive, but amazing, holiday."
Beverley told me that she's an organic writer–the plot develops by itself, taking her by surprise with its unexpected twists and turns. After the first draft, she looks to see which are the major plot turning points. She might disregard one apparent plot development by turning it into a red herring rather than developing it further.
"When it comes to character, I often draw on the personalities, or am inspired by the stories and the pilots I flew with when I worked as an airborne geophysical survey operator," she explained. "I used to work the computer in the back of low flying survey aircraft in Namibia, Greenland, French Guiana and Sweden. During these eight hour sorties it was just me and a lonely pilot – although if I was flying with my husband on that particular sortie he wasn't lonely." She smiled. "Eivind and I were the only husband/wife team in the business and we saw the world together in the most amazing way before our daughters were born. I then returned to working as a journalist or editor on newspapers or magazines in Australia until my writing career took off. Meanwhile he's still a pilot. We say that we must be amongst the luckiest people because we've both turned our hobbies into our jobs."
"Do you write in multiple genres or just one?" I asked.
"I've written historicals with lashings of romance, adventure, suspense and intrigue, mostly set in Regency England but now I'm doing something completely different. I've just finished the first draft of my 1960s Lesotho-set illegal diamond buying romantic suspense for Choc Lit. I was born in Lesotho, which is a mountainous kingdom, landlocked by South Africa, and a lot of the story is influenced by my dad's stories of his life there as a District Commissioner in the final years of the Colonial Administrations, investigating medicine murder and illegal diamond buying cases. It's a really gripping story that focuses on a bush pilot's love for the DC's daughter and the extremes he has to go to in order to get her out of trouble. My dad put down a few political riots during his time there, and I have fond memories of my nanny, a warm and mothering Masuto woman with three little children who were my playmates, so these all are part of the story, infusing it with reality. My next couple of books are Africa-set thrillers, as well as a Georgian-set novella I've tightly plotted (which is strange for an organic writer) and which I can't wait to write."
Finally, I asked, "What is something you'd like to accomplish in your writing career next year?"
"I'm really hoping The Reluctant Bride will do well. It won Choc Lit's Search for an Australian Star and I'd like to think the general public will embrace the story as much as Choc Lit's 'tasting panel'. My second book with them – The Maid of Milan – will be out in March, and hopefully Lammergeier Rock, my Lesotho story later in 2014. So really, I would like to see my books do well. I've had so much publisher support from Choc Lit and I love their dynamic but personable approach. I'll be on a couple of panels with fellow Choc Lit authors at the 2014 Romantic Times Booklovers Convention in New Orleans so once again we'll stand out with our British – and my Aussie – accents. Hopefully we'll see some of you there," she said with a smile.
About the Author: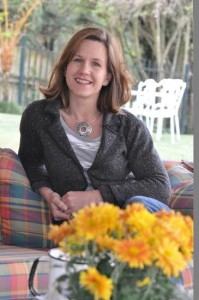 Beverley is an award-winning author of eight suspenseful historical romances set between the English Civil War and the pioneer days of photography. Recently she was shortlisted for a second time by Australian Romance Readers for her racy Regency Romantic Comedy Rake's Honour.
Last year she won UK Publisher Choc Lit's Search for an Australian Star with her Regency espionage Romance The Reluctant Bride, which has just been released.
Choc Lit puts great emphasis on the hero's Point of View and as Beverley spent thousands of hours studying the male psyche while flying low level survey with lonely pilots on contracts around the world, she believes she has created 'the perfect hero' in Major Angus McCartney, the passionate, self controlled war hero in the Reluctant Bride.
Beverley's favourite real-life hero, however, is the handsome Norwegian bush pilot she met around a campfire in Botswana twenty years ago, when she was managing a luxury safari lodge. After a whirlwind courtship Beverley married her handsome Norwegian and has lived with him in twelve countries and cities where she's worked as a journalist and editor on newspapers and magazines.
Now Beverley is back in Australia teaching in the Department of Professional Writing & Editing at Victoria University and writing under her two names, including her pseudonym Beverley Oakley. She lives in a pretty town north of Melbourne with her husband and two daughters.
http://www.beverleyeikli.blogspot.com.au
Twitter: @BeverleyOakley
Can honour and action banish the shadows of old sins?

Emily Micklen has no option after the death of her loving fiancé, Jack, but to marry the scarred, taciturn, soldier who represents her only escape from destitution.

Major Angus McCartney is tormented by the reproachful slate-grey eyes of two strikingly similar women: Jessamine, his dead mistress, and Emily, the unobtainable beauty who is now his reluctant bride.

Emily's loyalty to Jack's memory is matched only by Angus's determination to atone for the past and win his wife with honour and action. As Napoleon cuts a swathe across Europe, Angus is sent to France on a mission of national security, forcing Emily to confront both her allegiance to Jack and her traitorous half-French family.

Angus and Emily may find love, but will the secrets they uncover divide them forever?