Gayl Taylor stopped by today as part of a Virtual Book Tour organized by
Goddess Fish Promotions
. Breathless Press will be giving away the following prizes to randomly drawn commenters during the tour:
Grand Prize: 1 Kindle Fire
Second Prize: $25.00 Gift Card for Breathless Press
Third Prize: $10.00 Gift Card for Breathless Press
Fourth Prize: 10 x $5.00 Gift Cards for Breathless Press (individual gift cards, 1 per person)
What, in your opinion, are the most important elements of good writing?
Elements I look for and consider good writing include well-developed characters that are not too perfect (I love a flawed hero and heroine) and who I can relate to on some level. When a story pulls me in, when it stays with me long after I finish it, this is the mark of good writing and something I strive for in my own work.
When did you first consider yourself a writer?
I have always considered myself a writer since I've been writing for what feels like forever. I've been telling stories since I was very young. Granted, the stories I tell now are more mature than they were in my youth. I've always had something percolating in my head. I used to daydream a lot (I still do) and stories blossomed. Some I wrote down and others were strictly an ongoing series of events in my imagination. No matter what, I will always write. I can't help it.
What is the hardest part about writing for you?
I tend to go off on tangents. If I don't keep a timeline or outline, I completely lose track. It got so bad I would get about 2/3 of the way to the end and have written myself in a corner. I have learned to plan. I write character profiles and by getting to know my characters, they come alive and have a voice. Believe me, I hear them loud and clear when they have something to say. I research locations and find images for inspiration, and outline beginning, middle, and end. I need to know what finished looks like so I can get there. My other big hurdle is the internal editor. I constantly remind myself to write the story until it's finished and then go back and fine tune. I can literally be stuck on a paragraph or even a word for hours if it doesn't sit right with me. I also have a fantastic critique partner who reads every first draft one chapter at a time. I make notes based on that feedback in the margins and go back later to revise.
When writing descriptions of your hero/ine, what feature do you start with?
I start with their physical presence – height, weight, age and fill in physical characteristics. Then I move to eyes, mouth, hair, and voice. Of course, I have to fill in their personalities (sense of humor, temperament, etc). I always know in my head what they look like and will search the internet for images that represent as close as possible what I see. That helps me keep my sense of the characters true. I write their bios, major events in their lives, as well as likes and dislikes. I have gone so far as to create a mosaic of images that represent each character's personalities and make-up.
Are you a plotter or a pantser?
I am a bit of both. I started out strictly as a pantser. But when I'm winging it, I can never finish a story. I don't really know what happens if I'm writing by the seat of my pants. If I am not careful, I lose my way and write myself into a dead end. So now, I use a loosely plotted outline and pantser my way through! On top of that, my characters are vocal so I will listen to them and if they are right, I change direction a little.
Where are you from and what do you love best about your hometown?
I was born and raised in the San Francisco Bay Area. My hometown is a quiet suburb five minutes from the SF airport, a quick drive (depending on the time of day) to the city, and close to my beloved SF Giants and 49ers. I'm close enough to where I can easily drive to the beach, the mountains, the desert, or the valley. I'm a California girl through and through and can't picture myself anywhere else.
If you had to do your journey to getting published all over again, what would you do differently?
I don't think I was prepared for what comes with getting published. I had no idea how to market or promote myself and I didn't understand the time commitment. I didn't know who to ask or where to go for guidance. And honestly, it never occurred to me that my first submission would be accepted. In hindsight, I wish I was ready with more completed manuscripts in order to grow my backlist more quickly. I was flying by the seat of my pants (it's the pantser in me) without really thinking things through. If I had it all to do over, I would have planned these things in advance and done more research.
Ebook or print? And why?
Both for sure. eBook because this is the present and future. Everyone has an eReader of some kind. This makes books more portable than ever and you don't need loads of shelf space or boxes to keep a growing book collection in. On the other hand, there are certains books that I would want to own a physical copy of. There is something incredible about the feel of a book, the smell of the pages, and the front and back covers. I can't imagine what it would be like if libraries were to become a thing of the past. Some of my best memories are contained in the walls of a library or bookstore. There is nothing like the idea of seeing your work in print, holding a physical book that you wrote. I hope for that one day.
If you were stranded on a desert island and were only allowed to have five modern conveniences with you, what would they be?
I'm guessing I can't pick electricity can I…I'd choose a multi-purpose heavy duty knife with all the bells and whistles, a solar charger with multiple connectors for charging electronic devices, my iPad, a sleeping bag, a heavy duty mess kit. Hmm, maybe I should have picked a boat so I could get off that desert island once in a while…
Do you listen to music while writing? If so what?
I always have music playing when I write. I listen to a lot of rock but my musical tastes vary so my playlist is a mixed bag of soft rock, hard rock, metal, country, classical, and pop. When I'm driving I tend to do some of my best plotting with the radio blasting.
Do you write in multiple genres or just one? If just one, do you ever consider straying outside your genre?
I stick with contemporary erotic romance. I tried writing a historical paranormal and just couldn't make it work. I draw inspiration from my surroundings and experiences when I write. I am not comfortable straying from what I know. The idea of research for an historic romance or the work involved in creating a paranormal world scares the pants off me. I love reading the genres but know when I am out of my element in attempting to write one. Although, I will say I am working on a contemporary m/m/f shifter erotic romance, so never say never right?
What is something that you absolutely can't live without? (Other than family members)
I am addicted to coffee. There is no way I can function without a good cup of coffee when I roll out of bed. The aroma, that first sip – it's heaven. I have my favorite flavors. I love Kona coffee and I recently discovered a blend from Kauai. I add a dash of cinnamon to the grounds and it adds a delightful flavor. One of my co-workers also introduced me to Blue Bottle coffee. Divine stuff. You should Google it.
Could you ever co author a book with someone? If so, who would you choose, and what would you write?
Funny you should ask this – I actually did collaborate on a book with Karyn Gerrard, a multi-published author. We were drooling over our mutual lust for a certain male model and discussing how he could be the filling in our hero sandwich. An idea sprung from that and before we knew it, The Hero Sandwich, a f/m/f erotic cougar romance, was born. We each wrote from the POV of the female characters (BFF's since high school) and shared writing duty for our hero, a washed up baseball player. We thoroughly enjoyed the experience, our writing styles meshed beautifully, and we had it done in a few weeks. Collaborating was very rewarding and fun, a give and take of ideas, and we ended up with a sensual, romantic love story.
Do you have a favorite quote or saying?
"Be realistic and accept the fact that I live in a dream world." Don't ask me where I got that from because I don't honestly remember but this saying fits me to a T. I do live in a dream world. My life is exciting, full of romance and adventure, and you should see my leading man du jour! I am always in my head, in my imagination, living out fantasies and writing them down. I get that dreamy, faraway look and I'm gone for hours.
What is something you'd like to accomplish in your writing career next year?
I am working on a series of books that I hope to publish in the next year. I have a large cast of characters that have been with me for years. I'm starting with my muse who happens to be a monster rock star. We'll see how it goes!
What is a talent you wish you had, but don't?
I wish I could play the drums. There is something sexy about the idea of a female rock drummer don't you think? My son is an incredible drummer. He has tried to teach me but I just can't get the arms and feet to do different things at the same time. It's comical, just ask him. Coordination is not in my dna.
How do you personally distinguish between pornography, erotica, and erotic romance?
In my mind, pornography is meant to physically arouse and stimulate. There is no story, no emotion, just sex. It is not realistic and there is no connection between the participants, no romance. Erotica goes a bit deeper. It tells more of a story with steamy sex thrown in. Erotic romance is more sensual, focusing on the journey toward love with heavy romantic elements including steamy, toe-curling sex. Erotic romance stimulates the mind, body, and emotions.
How do you judge what makes a good erotic story when writing your own fiction?
The primary focus for me is how my characters find each other and fall in love. I try to keep it real. I take the best parts of love and romance, the messiness of life, and everything that comes with it (including sex). I don't believe in closing the door. Part of love and romance is expressing those emotions physically. I'm not writing about sex for sex's sake, but rather writing romance where the sex enhances the relationship, is an expression of love. I want to leave people with a satisfying story that stays with them. And if it arouses the reader's emotions and imagination, that's a bonus.
What are the biggest public misconceptions about erotic romance?
There are a few misconceptions about erotic romance that I want to mention. One is the idea that authors who write erotic romance are perverts because they are writing about sex. Another popular misconception is that we live the lives we write about. (I wish) Honestly, all you need is a vivid imagination.
What advice would you give a new writer just starting out?
Do your homework. Read books in the genre you are interested in. Check out publishers if you don't plan to self-publish and find the best fit for you. Be prepared to market your brand and if you don't know what that is, figure it out first. Lastly, write every day whether it is 100 words or 10,000. Practice your craft, hone your skills, and be passionate about what you do.
About the Author: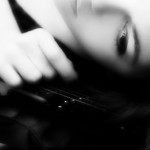 A California native, Gayl Taylor spent much of her youth daydreaming and making up stories. Life in her imaginary world was full of adventure, intrigue, and romance. Temporarily distracted by real life, marriage, three kids, and the necessary paycheck; she found her way back to writing as a hobby and eventually pursued her dream of being a published author.
Although she still has her day job, at night Gayl writes sensual, erotic romance often finding inspiration in her experiences and surroundings. There are pieces of her in all the characters whose stories she tells.
Gayl lives in the San Francisco Bay Area with her three sons and rock star cat. She is a firm believer in love and the power of romance.
http://gayl-taylor.com
https://www.facebook.com/GaylTaylorAuthor
https://twitter.com/gaylschat
http://www.goodreads.com/gayltaylor
Musician Hunter Blake returns to Banbury Cross to win back his true love, Kate. Will they find a way to make beautiful music again?

Not even a cock horse could bring musician Hunter Blake back to Banbury Cross, yet here he stood, ten years after leaving, to make amends for his past behavior and win back his true love, Katherine Banbury. Their relationship was in perfect harmony until Hunter's excessive drinking tore them apart. Now sober, he's focused on doing whatever it takes to prove he's worthy of her love.

Kate spent the last ten years determined to forget Hunter. With a developer intent on turning her ancestral home into tract housing, Kate had her hands full. When Hunter returns, vivid memories of their passionate history stoke the flames of desire between them. Will Kate fight the attraction or will she open her heart to love once more?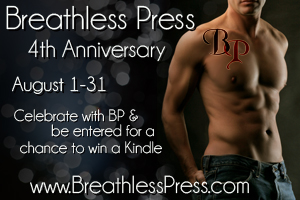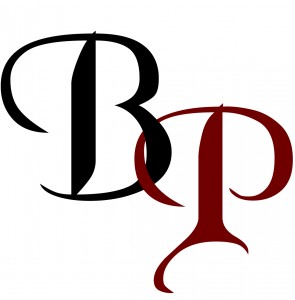 Breathless Press is an e-book publisher specializing in Romance and Erotic(a) stories.
Our mission statement is simple: To provide the opportunity for readers to connect with romance authors through the purchasing of quality e-books at a low price.
Starting in the summer of 2009, Breathless Press came into existence. Since then, we have been producing top end romance and erotic stories for valued readers to enjoy.
a Rafflecopter giveaway