Long and Short Reviews welcomes Monica Fairview, whose latest book Steampunk Darcy–A Pride and Prejudice-Inspired Comedy Adventure is now out.
"Thanks for stopping by," I told Monica.
"First let me say thank you to Long and Short for allowing me to make yet another appearance here on this wonderful, jam-packed-with-goodies blog."
"Tell us something about your newest release that is not in the blurb," I encouraged.
"Here's a small teaser: William Darcy has a scheming half-brother Richard who is not happy with the way their father divided their inheritance. The sibling rivalry escalates throughout the novel and culminates in a kidnapping. I will not reveal who gets kidnapped or why, though. You have to read Steampunk Darcy to find out."
Monica loves all the characters in Steampunk Darcy, even the bad ones. Well, Richard doesn't have much to redeem him, she told me, so maybe she doesn't love all the bad ones. But, one of her favorite characters is Gianna Darcy, even though she's a bit of a bad girl.
"I have a soft spot for bad girls," Monica confessed. "She's enough of a spoilt brat to cause an awful lot of problems, but mostly she's headstrong and naïve at the same time, which is a bad combination. She's very clever, but because her clothes are such a fashion statement, no one takes her seriously, especially since she says things like this: 'I never go out in the sun if I can help it … my parasols are all too delicate.' Now what would you think of someone like that? But she grows during the course of the novel and I have high hopes for her future."
The hardest part of writing for Monica isn't the writing, or even the rewriting. However, she told me that there comes a point when she can't possibly spend one more single minute edting the novel—it's the point when you've edited it so many times you can't remember what you included and what you left out.
"This usually coincides with the moment your editor sends you the proofs and asks you to go over them with a fine-tooth comb," she informed me. "Final edits get me every time."
"Do you ever suffer from writer's block?" I asked.
"Writer's block? When don't I suffer from writer's block? Being on social media especially Facebook and Pinterest is my own especially created writer's block which prevents me from doing any writing.
But seriously, yes. I can't imagine any writer not suffering from writer's block and if they don't I take off my top hat to them." She bowed. "Writer's block is created by many things: a pathological fear of that gaping empty white page; the certainty that the last book you wrote was some kind of miracle and that it was the last book you ever wrote; trying to work out why you're doing this rather than getting a proper job; a sudden urge to work out the meaning of life. Or it could be a nice day out and you'd much rather be outdoors."
"What do you do about it?"
"I try not to bash my head against the computer screen (because the computer screen will crack). I tie my ankles to the chair legs and force myself to type. That often works. If it doesn't, I make life miserable for all my friends and they tie me to the chair and refuse to answer my text messages."
Monica told me that she didn't have any writing quirks–actually, she has no quirks at all–claiming, "Quirkiness is alien to my experience."
I just looked at her.
"All right, I admit I have one tiny one. A really small one, mind. It's that I always like to put my tongue out at things. Take my first Regency, for example. I tried really hard to make it serious. I gave it a really nasty villain, too. But then the moment I'd start writing a scene, it would suddenly stop being serious. This lead to one of my reviewers saying the novel seemed like a parody of a gothic romance. I didn't mean it to be a parody. It just came out that way. But I do have a romantic soul. Steampunk Darcy is most definitely heartwarming romance, even if it does have a few quirks."
Monica told me that she's written many novels, but fortunately none of them have been published. Her first novel was a science fiction novel called The Questers which she's keeping at the bottom of a closet, along with other half-finished novels. They'll be useful to burn up in case they ever run out of fuel.
Her actual publications are: An Improper Suitor, a Regency romance; The Other Mr. Darcy and The Darcy Cousins, traditional Jane Austen sequels with a touch of humor, and Steampunk Darcy, a lighthearted comedy with a mind of its own.
"Have you ever eaten a crayon?" I asked.
"I'm sure I have because the moment you asked I knew exactly what a crayon tastes like. I can feel the texture of chewed up crayon in my mouth. Strangely, I seem to have repressed that memory. However, I do remember very clearly consuming another form of stationary. This was when I'd just started middle school. We used to have to use ink fountain pens (something to do with improving our handwriting – an obsession still present in British schools today, as in right this minute. Who needs to improve their handwriting when most people type and print out things anyway? But enough on this subject). My favorite rather geeky thing to do was to squeeze ink from the cartridge onto my tongue and then go around shocking people by putting out my black tongue. This also qualifies as a most embarrassing moment in retrospect. My cheeks are turning bright red at the memory. Why on earth did I do such a thing?"
"If you could apologize to someone in your past, who would it be?" I wondered.
"I would like to apologize to the boy at my primary school (whose name I don't remember) who used to tell me creepy stories when I was about seven. He was in my school, and we lived in the same neighborhood, so we were often the first to be picked up and last to be dropped off. He was a couple of years older and he used to tell me stories about ghosts and graveyards. I had nightmares about characters in his stories. Then one day after a particularly vivid nightmare I told him I didn't want him to tell me stories anymore because they were really stupid and pointless. Surprisingly, he stopped. Looking back I think he was upset, which is too bad because he was a very good storyteller, and the stories he told weren't from books or films. He made them up himself." She added, "I really hope I didn't stunt his talent. It was just that I could never have admitted that his stories frightened me."
If we were to look under her bed, Monica told me we would find, "A shoebox with shoes I never wear. At least one pair of my daughter's dirty socks (why does she insist on throwing her socks under my bed?). Overdue books that I was supposed to take back to the library but shoved under the bed instead."
These are the things we would find during the daylight hours. However, at night–especially when her husband is away, things are different.
"At night, the under-bed space is inhabited by terrible things," she declared. "The burglar that somehow managed to get in when I was out and is now waiting for the lights to go out to make his move. A monster with big yellow eyes that glow in the dark. All the things that could possibly go bump in the night and they do. They wake me up."
Finally, I asked, "What is your favorite non-alcoholic drink?"
"Wheat grass juice," she answered promptly. At my incredulous look, she added, "Just kidding. Now don't get me wrong. Grass juice is good for you. It's full of wonderful nutrients that will make you live much longer and keep you young and slender. But I can't help thinking that there's something bovine about it. Having said that, I do love bean sprouts and water cress in my salad, which isn't really that different. But I digress.
"I do like freshly squeezed juices, especially apple and carrot or a berries and banana smoothie.
However, in an equal world where I could drink whatever I wished without having to deal with the consequences, I'd drink a chai latte a couple of times a day. I do sometimes make my own chai boiling a blend of spices in milk, and I'll ask for it if available in an Indian restaurant, but there's something about the sweet squeezable bottled version that draws me like a fly to a fly strip. That doesn't sound very appealing, does it? Okay to use an tried and trite expression – like a honey-bee to nectar.
"Which reminds me. Answering all these questions has really strained my poor brain cells to their maximum limit. I must go get myself a chai latte if I'm going to get any writing done today. Or maybe, since the weather's very pleasant today, I'll spend the rest of the day outdoors, thinking up my Steampunk Darcy, sequel," she said with a wink. "Unless those reading this post have a question for me?"
About the Author: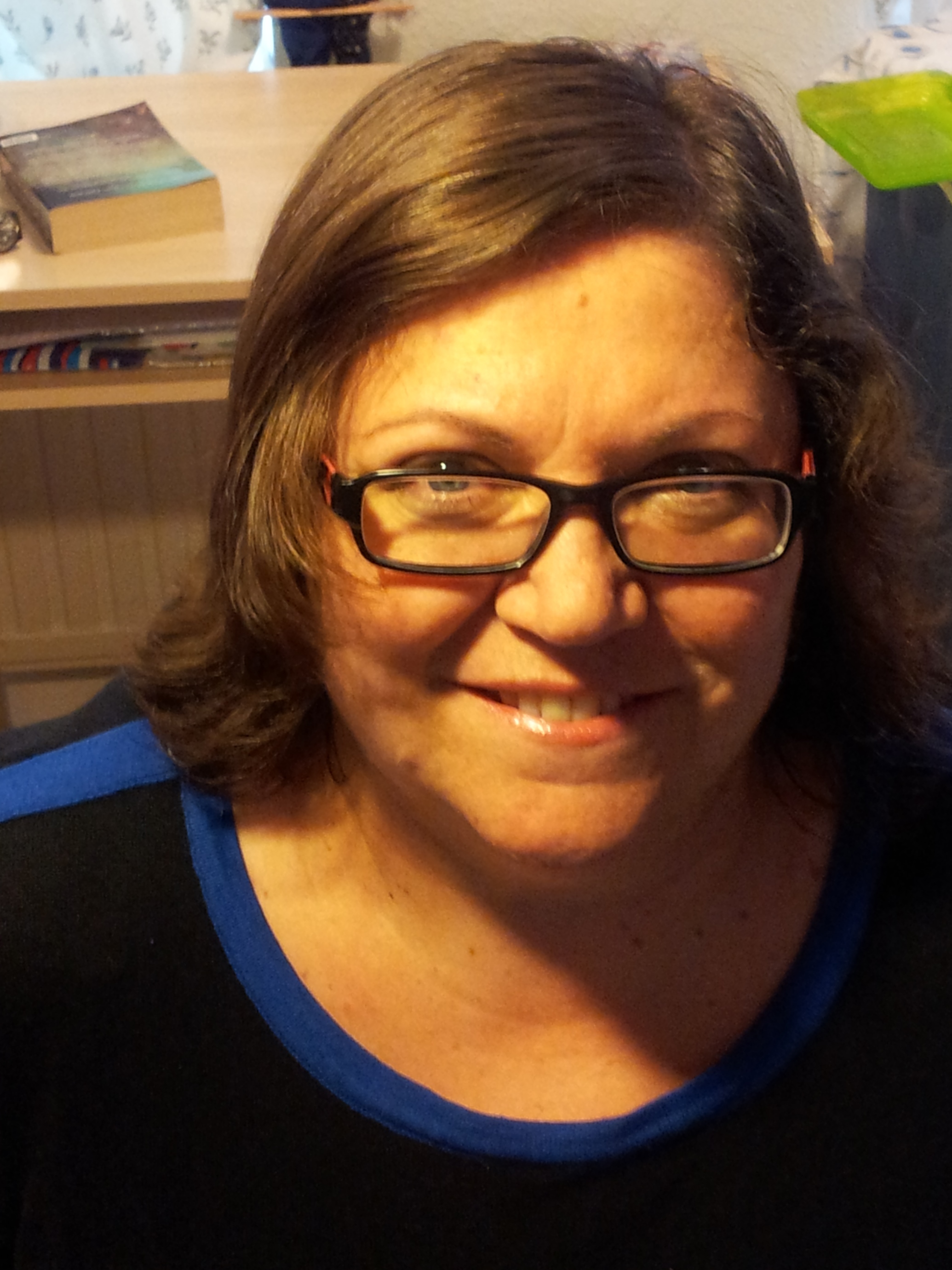 Monica Fairview is an ex-literature professor who abandoned teaching criticism about long gone authors who can't defend themselves in order to write novels of her own. Monica can be described as a wanderer, opening her eyes to life in London and travelling ever since. She spent many years in the USA before coming back full circle to London, thus proving that the world is undeniably round.
Monica's first novel, An Improper Suitor, a humorous Regency, was short-listed for the Romantic Novelists' Association's Joan Hassayan prize. Since then, she has written two traditional Jane Austen sequels: The Other Mr. Darcy and The Darcy Cousins (both published by Sourcebooks) and contributed a sequel to Emma in Laurel Ann Nattress's anthology Jane Austen Made Me Do It (Ballantine).
Originally a lover of everything Regency, Monica has since discovered that the Victorian period can be jolly good fun, too, if seen with retro-vision and rose-colored goggles. She adores Jane Austen, Steampunk, cats, her husband and her impossible child. If you'd like to find out more about Monica, you can find her at www.monicafairview.com, austenauthors.net, www.monicafairview.blogspot.com on Facebook and on Twitter @Monica_Fairview
William Darcy is obsessed with his ancestors. So much so that he intends to rebuild Pemberley (destroyed during the Uprising) stone by stone, and he wants to employ reconstruction expert Seraphene Grant to help him.

Or does he? Seraphene wasn't born yesterday. She can smell a rat, particularly when it stinks all the way up to her airship. She knows Darcy is hiding something. But with the Authorities after her and her other options dwindling by the moment, the temptation of genuine English tea and a gorgeous Steampunk gentleman are very difficult to resist.

But what if Darcy's mystery job courts nothing but trouble? What if Darcy is harboring a secret to kill for? When kiss comes to shove, will Darcy's secret destroy Seraphene, or will it be her salvation?
Join us on a romantic adventure like no other in this whimsical Pride and Prejudice-inspired tribute, featuring Darcy (of course) Wickham, dirigibles, swash-buckling pirates and a heroine with fine eyes and an attitude.