Long and Short Reviews welcomes Lauren Linwood whose newest book Outlaw Muse was recently released. Leave a comment for a chance to win a digital copy of Outlaw Muse.
Lauren is currently doing final edits on A Game of Chance, which will be released in January 2014. I asked her to tell me about it.
"Everyone's heard the phrase 'separated at birth.' I decided to take that literally. The hero's mother gives birth to a boy, and the father takes off with the baby for greedy reasons, leaving her on her deathbed. Even the midwife is surprised when another boy is born just minutes before she dies. The twins meet years later in San Francisco, and neither knows the other exists."
If pen and paper had been provided to Lauren in the womb, she's sure she would have started writing in utero, however she had to wait, come out, learn the language, and learn how to hold a pen before she could start getting all of the voices and action in her head on paper.
She started out, though, wanting to be a teacher in elementary school, but by the time she was in high school she had changed her mind. She wanted to be a journalist and set the world on fire. Teaching won out in college, though, so she switched her major and went on to teach history and English in both middle and high school.
"What, in your opinion, are the most important elements of good writing?" I asked.
"Character is the key component. If readers don't like and/or relate to my hero and heroine, they won't continue reading—and I wouldn't blame them. Next, the plot has to be interesting, exciting, and loaded with both internal and external conflict. The more curveballs you can throw out, the better. If a reader is expecting a zig, do a double zag—followed by a dancing zig for good measure. The last crucial element is dialogue. Readers don't want the author to tell them everything. They want to see things unfold and hear it 'live' for themselves. Dialogue can reveal so much about the characters, as well as let those sparks fly between the hero and heroine!"
Her characters always come first–before she starts anything else, Lauren needs the right names for her hero and heroine.
"From there, I begin to see them physically take shape in my mind. After that, their personalities start speaking to me. Qualities follow. Are they loyal? Stubborn? Creative? Assertive? Candid? Timid?" she explained. "Once I have created well-rounded characters, I turn to the plot. Sometimes I springboard off a topic I've read about, such as the orphan trains in Outlaw Muse or the way San Francisco grew as a result of the Gold Rush in A Game of Chance. A few times I've hit upon an occupation and built a story around that. In Music For My Soul, I thought about troubadours in England always being men and questioned, 'What if my heroine was the only woman troubadour in the land?' For A Change of Plans, I came up with a dime novelist. The twist? She's a woman writing under a man's name. And she lives in New York City! She decides to head west to experience first-hand everything she's writing about."
When Lauren's not writing, she enjoys walking–she walks 4-5 miles most mornings.
"It's my time," she told me. "Not only does it help keep me in shape, but it's the greatest stress reliever in the world. I can think, pray, listen to music, and daydream (within reason—I'm aware enough not to walk mindlessly out into traffic!). If I'm feeling a little blue, it's the perfect way to swing my mood in the right direction. Sometimes I'll plot new scenes or think over what I've written the day before, but mostly I am chilling and enjoying Me time."
"If you were stranded on a desert island and were only allowed to have five modern conveniences with you, what would they be?" I asked.
"Hah! This reminds of the time my daughter was in kindergarten and at Thanksgiving time, her teacher had them draw what they were most thankful for and get up and tell the class about it. All the other kids were thankful for their parents, their pets, stuffed animals, a swimming pool, Disney World—except for my child. She was thankful (at age 5) for flush toilets. Oh, she is SO my kid! With that in mind, my list would include (in no particular order):
1. A flush toilet (and the accompanying TP, without question)
2. Air conditioning (hey, islands can get HOT by mid-afternoon)
3. My Kindle Fire (cheating again – not only would I have my books and magazines, but I could email!
Wait, maybe I should say iPhone here – still has my Kindle app, plus email, Internet, FB, my music)
4. A shower stall with hot and cold water (Don't tell me I could swim in the ocean – I'll do that a lot, but I want to feel really clean and not salty and grimy after I get out)
5. A refrigerator (I'll eventually learn to build a fire and cook stuff, so I'll pass on a microwave for now)"
Lauren's actual last name is hard to pronounce, so she decided to go with a pseudonym.
"I wanted to use 'Diana Leigh' since that's the name my mom wanted to name me. When she woke up after the delivery and they brought me to her, she told the nurse that I couldn't be her baby because her baby was named Diana Leigh. After checking hospital bracelets and locating my dad, he confessed that he'd changed the game plan and named me something else!
So I thought Diana Leigh would be a wonderful tribute to my mom. I Googled it and found that Diana Leigh is a jazz vocalist with a strong Internet presence. As a new author, I didn't want to start my career competing over a name, so I wound up going with Lauren Linwood. I love alliteration and Googling that name, the only thing popping up was Linwood, NJ. Try Googling me now. You'll find Lauren Linwood comes up on my website, Facebook, Twitter, etc."
Finally, I asked Lauren, "What advice would you give a new writer just starting out?">
"Write. Write some more. And keep on writing! To become skilled at anything takes practice, and writing is no exception. Don't be afraid to put something down on the page. It's better to give yourself permission to write poorly than to wring your hands and not capture anything at all. Once you've got the words down—a paragraph, a scene, a chapter—you can rework it, revise it, reshape it. The sky's the limit! But it all boils down to taking that first giant leap of faith and being brave enough to write."
About the Author: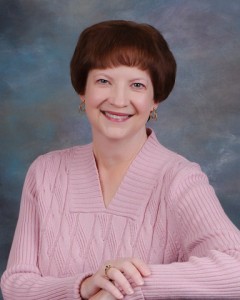 As a child, Lauren Linwood gathered her neighborhood friends together and made up stories for them to act out, her first venture into creating memorable characters. Following her passion for history and love of learning, she became a teacher who began writing on the side to maintain her sanity in a sea of teenage hormones.
Lauren's novels focus on two of her favorite eras, medieval times and the American Old West. History is the backdrop that places her characters in extraordinary circumstances, where their intense desire and yearning for one another grows into the deep, tender, treasured gift of love.
Lauren, a native Texan, lives in a Dallas suburb with her family. An avid reader, moviegoer, and sports fan, she manages stress by alternating yoga with five mile walks. She is thinking about starting a support group for Pinterest and House Hunters addicts.
Website   Facebook   Twitter   Blog   Amazon Author Page   Goodreads Author Page
Buy the book at Amazon.
Separated from her twin during the Orphan Train selection, schoolmarm Serena Sullivan searched for her brother Bill over fifteen years. Just as she gets a lead on his whereabouts, she is railroaded by a crooked sheriff and set to hang for the murder of the sheriff's best friend.
English playwright Daman Rutledge has come to the American West on business for his brother when he witnesses a woman about to be executed. On impulse he rescues the beautiful stranger and goes on the run with her across the Kansas prairie. Along the way Daman finds the muse he's been missing and loses his heart to the raven-haired beauty with haunting amber eyes.
As they try to escape the long arm of the law, Daman seeks to prove Serena's innocence before it's too late. They find love—and the truth—on a journey that changes their lives.