Long and Short Reviews welcomes Suzanne Rock, who has a new anthology out just in time for Halloween. She's also giving one lucky commenter the choice of an e-copy of a SINGLE TITLE backlist book (no anthologies)–just leave a comment to be entered.
The Shifters anthology is an ebook of three previous releases, bundled together to readers could get a discount. Two of the books, Up on the Housetop and Cria, are the first books in the Kryon Pack and Jungle Heat series, respectively, with Spyder's Web being the first book Suzanne ever wrote. At the time of this interview, she was finishing the third and final book in the Warlocks Mating Chronicles series and had hopes of submitting it to her publisher soon.
She writes erotic contemporaries as well as mainstream and contemporary paranormals as Suzanne Rock ("Suzanne is just a more sexy variation of my real first name," she told me. "Rock is very easily to remember and say. It's also my mother in law's maiden name."), and as Ava Conway, she writes New Adult (contemporary and paranormal) and mainstream romantic suspense, using the two names to separate heat levels.
"Since you write erotic romance, how do you distinguish between pornography, erotica, and erotic romance?" I wondered.
"Pornography is sex with no plot. The scenes are written for the sole purpose of titillation.
Erotica is about the sexual journey. It is more about self discovery and personal growth than romance.
Erotic Romance is about two people falling in love and their journey toward a HEA (Happy Ever After)."
Some authors Suzanne think write excellent erotic fiction include Joey W. hill, Cherise Sinclair, Lauren Hawkeye and Em Petrova.
She has two children, so her writing day is broken up a lot by their activities–she tries to write as much as she can during the school day, but she still has to divide her time between writing, house chores, and errands. She can not sit down and just work–instead she tries to grab fifteen minutes here and there to get things done. When she's not writing, she likes to read and play with her children. She's also a huge football fan, and she and her husband try to see at least one home game a year.
"Are you a plotter or a pantser?" I asked.
"I'm a plotter. I don't need a detailed plot, but I need an outline. If I try to write without one, the book loses its focus. In the case of my paranormals, the world building can become complex and I need to keep track of it."
If Suzanne could do her journey to getting published all over again, she told me that she wouldn't be in such a rush to get published. She received advice to sign with a particular publisher, although it meant giving up all the rights to her book–she regrets signing that contract to this day.
"I knew the contract was terrible for me," she said. "I teach a class on the ins and outs of digital publishing, and in it I try to inform other writers of this pitfall. Always go with your gut. If a contract feels wrong, it most likely is wrong. Don't sign it."
Finally, I asked, "What is one thing your readers would be most surprised to learn about you?"
"Writing is a very tough business. There are roadblocks and frustrations at every turn. When a reader tells me that he or she likes one of my stories, or a particular character, it really means a lot. I live for that. Often, readers don't know the many challenges a writer goes through to write a book. A kind word can do a lot to help an author get over a hump in their writing journey."
About the Author: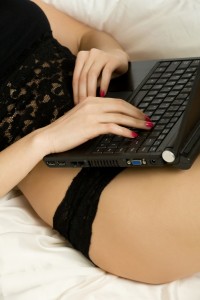 A lifetime New Englander, Suzanne married her college sweetheart and has been with him for over twenty years. Every summer she drags her husband and two daughters to Maine on a quest for the perfect lobster dinner. Every fall she can be found down in Foxboro, Massachusetts, cheering on her favorite football team. In between those trips, she's a chauffeur, a maid, a chef, an event planner, a hairdresser, a wardrobe stylist, a tutor and a sometimes masseuse. To keep her sanity, she often drinks copious amounts of coffee and stares at the blank screen of her laptop, dreaming of great adventures. Sometimes she even writes them down for others to enjoy.

Website ~~ Facebook ~~ Goodreads ~~ Twitter ~~ Blog: Romance on a Budget
Check out my new anthology, out just in time for Halloween. Buying each of these books separately would cost you $9.97. Buying them together in this anthology gives readers a huge discount, and is a way of saying a big "Thank You" to all of my paranormal fans.



Buy it from there retailers:
All Romance Ebooks ~~ Amazon ~~ Smashwords ~~ Barnes and Noble ~~ Kobo


Books Included:
CRIA – Aleta runs the ancient breeding race to gain her freedom, but when she runs into someone from her past deep within the Amazon rain forest, she must decide if freedom is truly what her heart desires.
SPYDER'S WEB – A tough cop tracks down a beautiful serial killer and discovers that things aren't always what they seem.
UP ON THE HOUSETOP – Chloe goes up to the rooftop of her childhood home to escape her controlling family and discovers an an erotic adventure she will never forget.