Long and Short Reviews welcomes Elia  Winters, author of Purely Professional.  Leave a comment or ask Elia a question for a chance to win a free copy.  Winner will be announced in the comments on Friday, January 31.
Elia told me that there are a lot of sex toys in Purely Professional.
"I just can't help it; I'm a huge fan of toys, so naturally they're going to show up in my stories," she explained. "In the beginning of the book, Bridget is working on a magazine article defending the use of sex toys in relationships, and that's a little nod to my own philosophy."
Speaking of sex toys,  after Elia's freshman year of college, she was living at home for the summer and…I'll let her share the story.
"I stealthily ordered myself something new from Good Vibrations, which always ships in nondescript packaging from an inane-sounding return address. Even the catalogs come in nice envelopes. I intercepted the package successfully, but my mom accidentally(?) opened my mail one day and found a catalog. However, she didn't come to the logical conclusion, that I was actually ordering toys. Instead, she thought I'd made it onto someone's mailing list because I'm in college. She thought the catalog was so hilarious that she showed it to all her friends, all of whom probably realized why the catalog was addressed to me. I was mortified but I couldn't tell her! Oh my god, I've never told that story before. My mom still doesn't know about that."
This was particularly embarrassing for Elia because she had a very conservative upbringing. Her parents didn't allow her to watch R-rated movies at all, even when she was of age, even PG-13 movies were heavily monitored, and sex was only for marriage.
"I struggled quite a bit with my sexual awakening because of these standards, and it took a long time to become comfortable with myself as a sexual being," she said. "Romance novels helped with that process, even though I had to sneak them from my mom. I obviously got over these limitations, but it took quite a long time. My fifteen year old self would not even recognize the sex-positive me now."
Elia is a full-time teacher, but when she's not teaching or writing, she also works part time as a zipline canopy tour guide, which keeps her pretty busy. She enjoys camping and would like to enjoy hiking, but doesn't.  She still goes hiking though, because her husband loves to hike. Maybe one day the "liking" part will kick in.
"In the indoor sense, I'm a huge geek," she admitted. "I read endlessly and trawl through social media. We also host weekly game night at our house, when friends come over and we play Dungeons & Dragons (really, I said I'm a geek) and various other tabletop games."
She told me that she writes in bursts. Since she teaches and is involved with many other activities, she has to be a judicious steward of her time. She participates in National Novel Writing Month (NaNoWriMo)  every November and Camp NaNoWriMo every July, where she produces a 50,000+ word draft in 30 days.  The other months of the year are spent editing previous work.
"I tend to sit down with the laptop in the evening before dinner and work for a half hour or so, just to get warmed up, and then return to it after dinner for a few hours or until I've met my daily goal," she said. "When I'm writing, I keep off social media as much as possible, even though the siren song of Tumblr sometimes lures me away."
Currently, Elia's agent is shopping her steampunk erotic romance out to publishers. It's called Combustion, and it's the first of a series of books taking place in this world.
"I love the Victorian-punk combination of the steampunk genre, from the sexy fashion to the anti-establishment philosophies," she told me. "Combustion pairs Astrid Bailey, a designer of high-end sex toys (I told you, I love writing about sex toys!) with Eli Rutledge, conservative business owner, as they partner up to try and win the World's Fair. Stay tuned on my website for information about Combustion as it becomes available."
"What advice would you give a new writer just starting out?" I asked.
"Well, first off, write as much as you can. Write what you love, without worrying about making it marketable. I spent a lot of time writing what I thought would sell or what was more 'acceptable' content, and when I finally let go and wrote a book just for me, that was the one that sold. If you're always writing for other people first, the rejections will get to you after a while, But if you write for yourself first, then at the very least, you'll be entertained.
"Also, don't show anyone your first drafts. First drafts need to be written, then ignored, then revised a few months later. But after that first revision or five, find a beta reader and hold onto them with all your might. A good beta reader is worth their weight in… I don't know, chocolate or bacon. Something more valuable than gold."
For Elia, her characters come first and the plot arises from them. She doesn't outline the plot until she understands her main characters, their hopes, and their fears.  She'll often have some plot tropes in mind though.  In Purely Professional, she wanted to write a relationship where the characters practice BDSM sexually, but don't have a Dominant/submissive relationship otherwise.
"Once I knew that, I began creating Bridget. As I got to know her better through planning, outlining, and writing some early scenes, I realized why she didn't have a partner and what was holding her back from her submissive tendencies. Figuring that out led easily to the rest of the storyline," she explained.
"What is something you'd like to accomplish in your writing career next year?"
"I have a goal of having 3 books released within 18 months. The clock is now ticking, as Purely Professional just came out on the 13th. My second book, a Steampunk erotic romance called Combustion, is currently in submission. I'm also just beginning to edit Playing Knotty, a BDSM erotic romance. Beyond that, I have two other first drafts to be edited. This summer, I'm planning to write a sequel to Purely Professional. It's going to be a busy year for me!"
Something non-writing related that Elia is passionate about is bringing awareness to ending rape culture. Once she became aware of rape culture, it made her so uncomfortable that she can't stop speaking out against it.
"I try to raise awareness in my own social circles when people are using offensive language, and in my role as a high school teacher, I've advocated for revised language in our dress code to put an end to the rampant slut-shaming that often occurs in such documents," she said. "Dress codes often tell girls to dress 'modestly' so as not to be a distraction to their male classmates. No one seems to tell the boys to keep their eyes to themselves, and that a woman's dress doesn't justify their leering. Consent is huge for me: not implied consent, but clear consent, and I try to make that obvious in my stories, especially while writing BDSM."
Finally, I asked, "What advice would you give an author who wants to write erotica?"
"Write for yourself, first. Don't write the erotica that you think will sell; write the erotica that turns you on. Indulge your own kinks and fantasies. You might not know what does it for you, though, so that brings me to my second piece of advice: read a lot of erotica from many different sources. Letters to Penthouse, fanfiction, Kindle freebies, traditionally published books, self-published books. Read first as a reader, then read as a writer. Make note of what you like in other people's work: are there terms you like? Sexual situations that make you all tingly? Once you identify your own hot buttons, it's easier to translate those into an original piece. Have fun with it. Finally, don't take yourself too seriously, but don't undervalue your writing, either. There's nothing shameful or wrong with writing erotica, no matter what our culture might say. Not everyone has to write Moby Dick. Sometime it's fine to just write dick."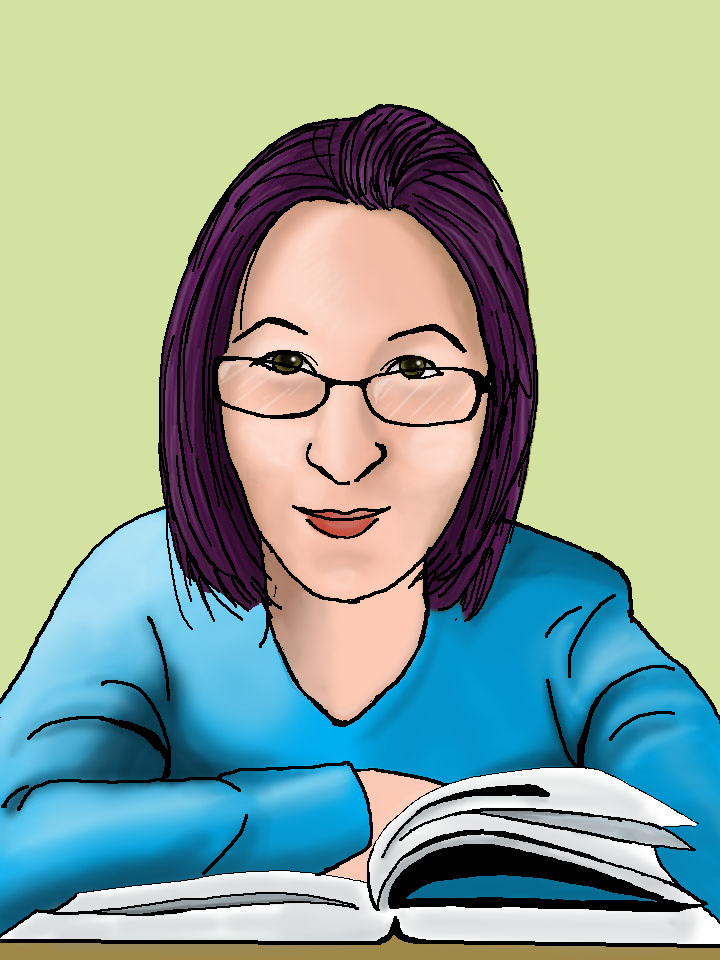 About the Author: 
Elia Winters has always been a New England girl, despite having spent much of her childhood in Florida. She holds a degree in English Literature and teaches at a small rural high school where she runs too many extracurricular activities. She balances her love of the outdoors with a  bottomless well of geekiness.
Elia dabbles in many genres, but erotic romance has been one of her favorites since she first began sneaking her mother's romance novels. In high school, she kept her friends entertained with a steady stream of naughty stories and somehow never got caught passing them around. Her erotic fiction and poetry have been published online at Clean Sheets and Scarlet Letters under a different name. Elia currently lives in New England with her loving husband and their odd assortment of pets.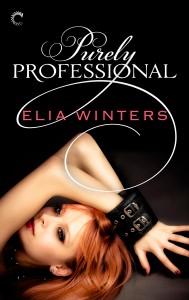 Columnist Bridget Hartwell agrees to write about BDSM to impress her new executive editor at Sultry, the "sex-positive magazine for sex-positive women." Unfortunately, it's a topic she knows absolutely nothing about…but if she ever wants that promotion, she'll need to learn the ropes, fast.
English professor Max Harlow is active in the Dom/sub scene, but only for casual play—he's never found his ideal partner: a woman who is his equal, but sexually submissive. When he's asked to explain the lifestyle to his cute but obviously inexperienced neighbor, Max is certain it's best to approach it academically—to keep things purely professional.
Until Bridget's first article is a huge hit, giving her the perfect excuse to delve deeper into the naturally submissive side of her sexuality. But as their encounters intensify and each of her boundaries is skillfully pushed, Bridget must decide what this all means… for her identity, her career, and, most importantly, her future with Max.