This post is part of a virtual book tour organized by the publisher. The giveaway is a $25 Amazon gift card or PayPal cash. Click on the tour banner to see the other stops on the tour.
Long and Short Reviews welcomes D A Bale. Thanks for stopping by!
LASR: Who is your favorite author and why?
DAB: My personal library is pretty full of Clive Cussler's Dirk Pitt novels, so I'd probably have to say its still him, especially more of his earlier works. I love the interesting (and sometimes "out there") scenarios he comes up with, the sense of adventure woven in with the mystery and action. Then there's the whole camaraderie between Pitt and his best bud, Al Giordino, with their kick-butt and take-no-prisoners mentality. Then there's Tolkien too. I absolutely love the Lord of the Rings and was pleasantly surprised at how well they stayed true to the nature of the novels when making the movie series. It's a rather weird dichotomy, but I really enjoy both suspense/thriller genres and LOTR's type fantasy, where the stakes are high (and the costumes are awesome!) and men are real men. Sometimes I feel like I was born in the wrong time period!
LASR: What, in your opinion, are the most important elements of good writing?
DAB: Solid, believable characters and good use of setting that enhances the mood.
Let me tackle the whole setting idea first. Let's say you have a guy who has experienced tragedy and loss. When he goes home to his big McMansion, you want to use elements to help your reader "experience" your character's sense of pain. His home may be beautiful, gleaming, with sunlight streaming through the windows. But perhaps he tears through the house, drawing all of the curtains to close out the light so he can sit in gloom – or maybe the gathering storm outside shuts out the sun and resembles how the light has faded from his own heart. Perhaps among all his earthly wealth, the only thing that stands out to him is the large, framed photo of him with his wife and children above the living room fireplace. They're all smiling, something he will never do again because they're all dead. He goes to the photo, pulls it from above the mantle, and trudges up the dark staircase to hide it away with his heart in the dank, musty attic of the third floor – the only sound is the echo of his singular tread on the worn wood instead of the happy laughter of his children as they slide down the mahogany banister or track mud into the marble-tiled foyer, his wife's lilting voice trailing though room after room behind them. What he wouldn't give to kneel beside and help her clean up those muddy footprints again.
See how little "setting" I gave but how what I chose to utilize helps identify you to the character's mood and plight? You don't have to have two or three pages describing every last detail as someone walks into a room – but the detail you DO choose to use should have some sort of impact on the character(s). There needs to be a reason they notice certain things about their surroundings. If you try to include everything all at once, it gets your reader more into what I call an "info dump" situation, and that's not going to keep someone reading. Usually when you as a writer info dump, your reader will flip through those pages after a bit and try to pick up the story at a more interesting point. Worse – they quit reading, put your book down, and never recommend it to anyone else.
With characters, it's important for the writer to fully flesh them out in their own mind. What has happened to your character in the past that makes them act or react the way they do now? What are their personality quirks (real people all have them)? What are their internal motivations and why (goes hand in hand with giving them a past)? Don't get stuck focusing so much on their outward appearance (though you'll need to eventually get to that), but develop each one from the inside out. Otherwise, they come across as flat and one-dimensional – more of a caricature instead of realistic, living, breathing human beings. And no matter how strange that sounds, you WANT your characters to come across as if they are real, like your reader feels as if they could walk right off of the page into their living room or bedroom (hubba-hubba!) or that your reader feels as if they've become your characters, so immersed they are in the story. Then also, don't be afraid to put your characters through tough situations. Maybe someone wins the lottery but because of some sort of a vice, they lose it all (happens more often than not in real life). How does this change them as a person throughout the various life transitions and circumstances of the story?
I once received some excellent advice about characterization that has stuck with me for years – make your bad guys REALLY bad and give your good guys some flaws. But your bad guys need to also have a back story in your head of how they became bad. No one is ever 100% good or 100% bad throughout their life – sometimes it's about perception.
LASR: What comes first, the plot or characters?
DAB: Ouch! It really hard for me to separate the two, like conjoined twins. If you try to separate one from the other, it's gonna get messy. You don't necessarily have to outline and plot it all out, but you've gotta have a plan. Generally I have the beginning and end of a story in mind before I start writing – but even then it involves one or two key players in the mix. I guess then I spend some time deciding on who my key players are – their backgrounds and motivations. However, once I start writing and coming up with other characters, sometimes they'll develop into something more right in front of my eyes. Then other times, what I originally saw as a key player – it will make more sense if I kill him off somehow. I do that a lot!
Biggest thing – you've got to have an interesting plotline AND interesting characters to make it all work. That's what I try to keep in mind.
LASR: What are you reading now?
DAB: Nothing actually. I went through a binge of reading at the beginning of the year, then started working on a sequel to my short story, The Study. Then I took a break and did more reading for my blog and now I'm getting back into the third and final book in the Deepest Darkness series, Rising from the Darkness. Usually when I'm deep in the throes of writing, I don't do ANY reading unless required because it could throw me off from what I'm trying to accomplish.
LASR: How do you come up with the titles to your books?
DAB: Pretty much the way I do most everything else – I let it come to me organically. Sometimes I have a firm idea of a title before I even START a book. Other times I have a working title that I absolutely hate but merely use it as an identifier for my critique group. Most of the time, however, I utilize the brains of my fellow critique group members to help me brainstorm titles after they've gotten into a storyline. It was funny – when I realized that Running into the Darkness was going to encompass more than one book and probably three, I wanted to be sure and put the next book title in the series at the end of book one so readers would know what to look for as an upcoming title. When I settled on Piercing the Darkness for the title of the second book, I didn't realize at the time that there was already another book out there with that title. So for the third book title, I came up with several ideas, checked around online to ensure I wouldn't end up sharing said title, and sent them around to my critique group members with a general description for the final say. So that's how Rising from the Darkness came into being.
LASR: What is your work schedule like when you are writing?
DAB: What schedule? I squeeze in the writing whenever I can. If I could write all day, every day, I'd probably do it. There's been many a weekend where I dragged myself out of bed in the morning, plunked down at my desk, and hardly moved while the sun came up, went down, and came up again. I try not to let myself do that too much, but when the Muse is screaming at you to get your sorry butt busy, it kinda overtakes anything and everything else.
LASR: What is the most surprising thing you discovered while writing your book(s)?
DAB: In regard to the Deepest Darkness series, it's been interesting to realize the presence of an overriding emotion in each book. It wasn't until after finishing and publishing the second book, then prepping for book three that it hit me. I realized in Running into the Darkness, the overall emotion Samantha Bartlett expresses is anger. Then in book two, Piercing the Darkness, she has shifted into an overwhelming fear mode. There's actually several readers who've also picked up on this "theme" emotional element and asked if I'd intended to do this. It just seemed to develop that way without me consciously being aware of it.
Don't ask me what it will be for book three, because it may not stay with this strange emotion theme. It's not been written yet!
LASR: What are your favorite TV shows?
DAB: Well one USED to be Downton Abbey, but I'm so mad right now that they killed off Sybill AND Matthew. Probably going to forego that one in the future just because it's now not so interesting – in theory, that is. I absolutely love NCIS (the real one), especially the first five seasons. It was one of those shows that you had to watch very closely to determine "who done it" – and that's something that's usually easy for me to figure out, but not always with this show. The last one is Deadliest Catch. I'm an Alaska junkie and will get there however I can.
LASR: What would we find under your bed?
DAB: The boogeyman! No, seriously – I have some of the worst nightmares at times. Then I get some really awesome story ideas from the nightmares (toned down a bit). Ever since I was a little girl, I've had extremely vivid and frightening dreams. I still remember the reoccurring dream as a child where the red glowing eyes in the windows would follow me through the house. I'd race around, trying to close all of the drapes before the eyes could find me. Totally creepers! Someone once told me that people who have really terrifying dreams usually are very creative. Not sure about that one, but I guess I'll take it.
In reality, probably tufts of kitty fur, a bit of dust, and probably a cat toy or two. I don't get under there much.
About the Author: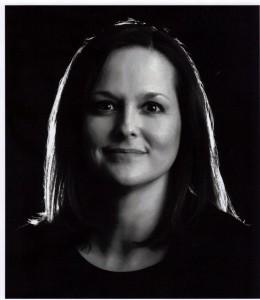 Sometimes life emulates fiction.
Life is filled with tragedy and Ms. Bale's writing reflects this reality. However, there is always a silver lining…even if one must spend their entire life searching for it.
In her previous career, Ms. Bale traveled the United States as a Government Relations Liaison, working closely with Congressional offices and various government agencies. This experience afforded her a glimpse into the sometimes "not so pretty" reality of the political sphere. Much of this reality and various locations throughout her travels make it into her writing.
She dreams of the day she can return to visit Alaska.
D A Bale's Web Site/Blog:
http://dabalepublishing.blogspot.com/
D A Bale's Facebook:
http://www.facebook.com/pages/D-A-Bale/181244371959801
D A Bale's Twitter:
https://twitter.com/DABale1
Death follows Dr. Samantha Bartlett throughout her life until it claims everyone close to her. There's one powerful man responsible on whom Samantha sets her sights for revenge. The price is her soul. For centuries, sex has been the weapon of men…now it's her turn.

"I never intended to kill the President. As a doctor, I swore an oath to protect life – not take it. But that was before…"

Second year resident, Dr. Samantha Bartlett, is swept from the frigid New York winter to once again confront the sting of death back home – and face those she left behind. But she's not alone. A strange man she dubs Shades haunts her every step as she seeks answers to the inferno which claimed her grandmother, an eerie reminder of her parents' deaths. The secrets Samantha uncovers forever changes her image of those she only thought she knew.

Confronted by Shades, Samantha joins a secret underworld known only as the Elite, where a web of power and control is woven deep within governments worldwide. Their sights are set on the power structure of the United States, and Samantha becomes the unlikely key to infiltrating the White House at its most intimate levels.

The quest for blood threatens to destroy Samantha. From the darkness there is no escape.
Kindle buy link ($1.99):
http://www.amazon.com/dp/B0063HIS26?tag=tributebooks-20
Nook buy link ($1.99):
http://www.barnesandnoble.com/w/running-into-the-darkness-d-a-bale/1107516247?ean=2940032854623
Smashwords ($1.99):
http://www.smashwords.com/b/98766?ref=tributebooks
a Rafflecopter giveaway