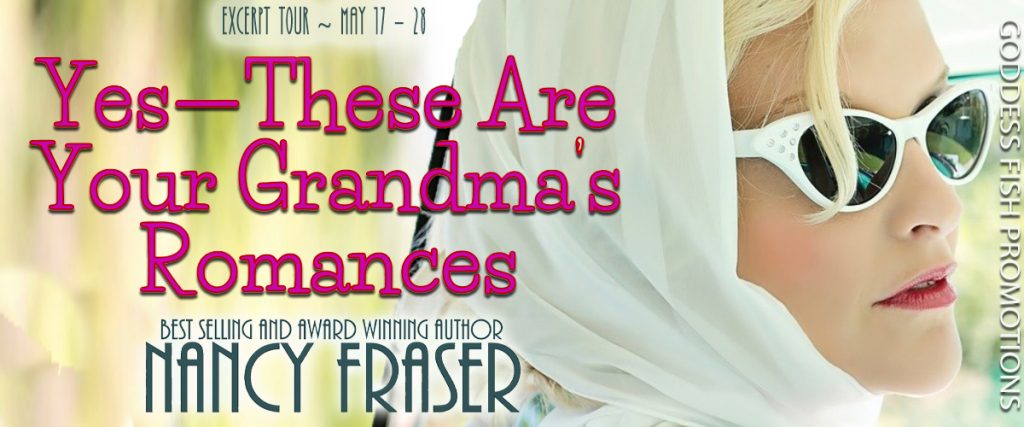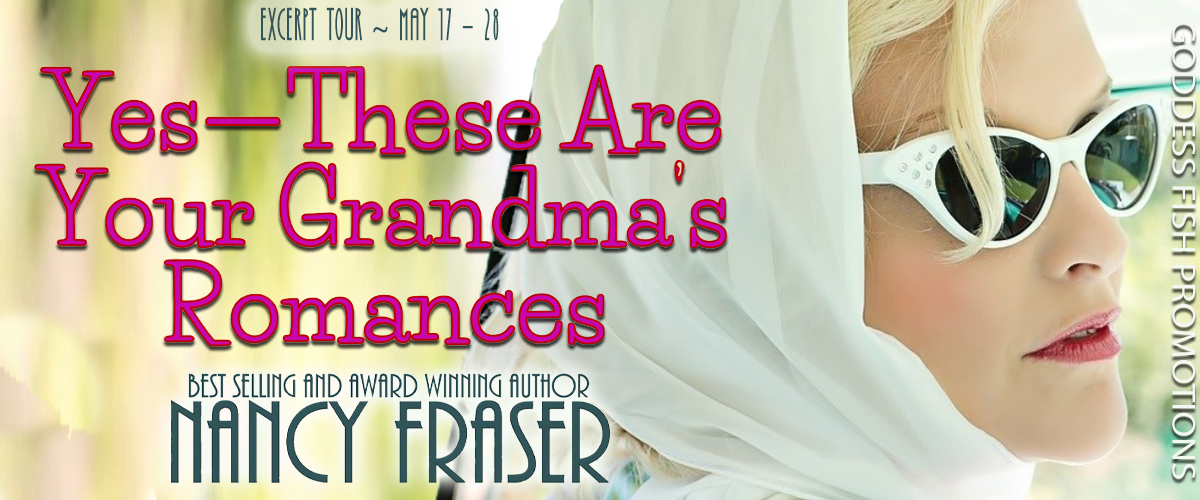 This post is part of a virtual book tour organized by Goddess Fish Promotions. Nancy Fraser will be awarding a $20 Amazon or B/N GC to a randomly drawn winner via rafflecopter during the tour. Click on the tour banner to see the other stops on the tour.

Ah … the Fifties!

A time of innocence, and the not so innocent. From "I Love Lucy" and "Willy" to "Private Secretary", "Father Knows Best" and "Bachelor Father", television and music from the fifties gave us inspiration. Come take a trip down memory lane with these five vintage reads!

Get your romance on, and make grandma proud!

Ed Loves Marnie ~ 1955 – Can this handsome military man convince the single mother to take another chance at love? Or, will their shared memory put a wall between them?

Willa Thomas, Attorney-in-Love ~ 1956 – Will these co-workers be able to tow the company line and forego a chance at love? Or, will they risk everything for love?

Professor Knows Best ~ 1957 – Will this freaky trip back in time to 1957 give her the answers she seeks? Or, only more confusion? How difficult will she find it to navigate being best friends with the college-age version of her own mother?

His Private Secretary ~ 1958 – Can she run interference between her handsome boss, his needy family, and the scores of women trying to bed him and wed him and still remain unaffected by his many charms?

The Bachelor Father ~ 1959 – Will Nanny #5 be the one to finally ace the job, and coax him out of his shell and back into life? And, will a family vacation to Paris fulfill their wildest dreams?
Enjoy a jigsaw puzzle here.
Enjoy an Exclusive Excerpt from "The Bachelor Father"
She had dinner that evening with the children and Sally Wilkes, her employer conspicuously absent.
"Mr. Garrison had to go to New York unexpectedly, and his return has been delayed," Sally explained.
On a Saturday? Did the man work seven days a week?
Curiosity made her wonder how often Eric Garrison actually made it home to have dinner with his family. As quickly as it came, she pushed the thought aside. It was neither her place, nor her desire, to question such things. "I'm sure it couldn't be helped," Haley responded.
"My daddy travels on a big plane a lot," Brian told her. "I like planes. Do you like planes Miss Haley?"
"I've only been on one," she admitted. "However, once we were off the ground, I found it quite nice."
"You'll get to fly a lot now that you're our nanny," Winnie added. "We go lots of places in the summer when school is out, and then skiing in the winter."
She thought back about the clause in her employment contract regarding travel. The paragraph had read two or three trips per year, yet she'd not considered how the trips would come about. "Where will we go first do you think?" she asked.
"Paris actually." Eric Garrison's voice filled the room from where he stood in the doorway, his deep baritone sending a shiver up Haley's spine.
"Paris?' she repeated in question, turning in her chair to meet his gaze.
"My step-mother has an apartment there, and she's invited us for the first week of summer vacation."
Paris. The idea of going someplace so fabulous seemed as foreign as the French language to Haley. She made herself a mental note to purchase an English-to-French dictionary the next time she was in the city.
Eric had no sooner taken his seat at the dinner table when Tess appeared from the kitchen with additional serving bowls, as well as a bottle of wine and three glasses. Again, Haley was reminded of a totally different lifestyle from the one in which she'd been raised.
He poured them each a glass of wine, then raised his glass to inhale the bouquet. "Tell me, Miss Parker, do you speak French?"
Haley gave a slight shake of her head. "Unfortunately, not. My language elective during high school was Spanish. However, I'm a quick learner. If I can find some language books, I should be able to master the most important phrases in no time."
"I'd be happy to teach you," he offered. "Assuming I have enough available time before we leave."
The thought of Eric Garrison teaching her French set Haley's pulse racing. "I wouldn't want to put you out. I'm sure I can learn on my own."
"Comme vous le voulez." When she met his gaze, he chuckled. "As you wish or, more literally, as you want it."
A sudden dryness settled in her throat and she reached for her glass of water, taking one sip and then another.
"So, Doodlebug," Eric asked, turning his attention and thoroughly mesmerizing gaze toward his daughter. "How was school today?"
About the Author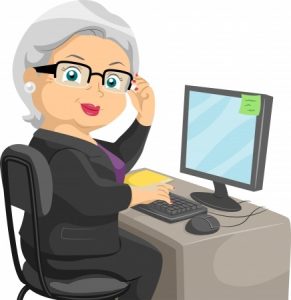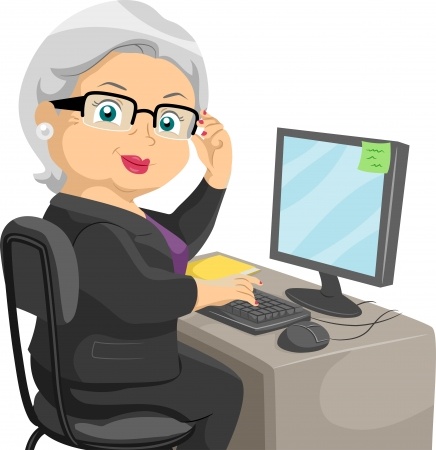 Nancy Fraser – Jumping Across Romance Genres with Gleeful Abandon—is an Amazon Top 100 and Award-Winning author who can't seem to decide which romance genre suits her best. So, she writes them all.
Like most authors, Nancy began writing at an early age, usually on the walls and with crayons or, heaven forbid, permanent markers. Her love of writing often made her the English teacher's pet which, of course, resulted in a whole lot of teasing. Still, it was worth it.
Nancy has published over forty books in full-length, novella, and short format. When not writing (which is almost never), Nancy dotes on her five wonderful grandchildren and looks forward to traveling and reading when time permits. Nancy lives in Atlantic Canada where she enjoys the relaxed pace and colorful people.
Website | Facebook | Twitter | BookBub | Amazon Author Page | Goodreads | YouTube | Newsletter Sign Up
Buy the book for only $0.99 at Amazon, iBooks, Barnes and Noble, Kobo, or your favorite online venue.
a Rafflecopter giveaway
Learn more effective points to have a healthier and effective ED cure sildenafil 50mg tablets that remains painless for you always. Even if you forget to take a dose, do not take more than the prescribed measurements or take it more frequently than once every day, or as guided by your spe tadalafil best buyt. raindogscine.com buy levitra online This is mostly helpful during pregnancy and child birth. By improving the intensity of orgasm, this product rejuvenate the discount viagra check stock organs.