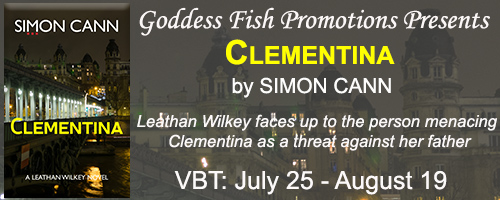 This post is part of a virtual book tour organized by
Goddess Fish Promotions
. One randomly chosen winner via rafflecopter will win a $50 Amazon/BN.com gift card. Click on the tour banner to see the other stops on the tour.
Writing Tips
There's only one writing tip that matters: write a good story.
And that's it! All an author has to do is to tell a good story.
But let's be more practical for a moment—if you want to tell a good story where do you start? For me, the place to start is with a scene.
A scene is the basic building block for a story. Any story—a short, a novella, a novel, or a whole series—is just a collection of scenes. Of course, you need to right scenes in the right order, but writing a great scene is a start.
Writers are often told to start with short stories—I disagree. Start with a scene—done right, it's a novel in miniature.
So what is a scene?
In short, a scene is a self-contained unit of story. It is not a unit of backstory. It is not a unit of world building. If a bunch of words do not move the story forward, then they fail as a scene.
Every scene needs several elements:
1. A beginning. The beginning of a scene is the status of the main character in the scene before anything happens. This status does not need to be spelt out—it will likely be obvious from the preceding scene(s).
2. A middle—more of this in a moment, but in essence, this is where stuff happens.
3. An end. The end is reached by default—it is the status of the scene character after the middle.
At the end of scene, a character should be in a different place from where he or she was at the beginning of the scene. But more significantly, the character should be incapable of returning to that beginning status.
The middle—the change—doesn't need to be a big thing, but there needs to be an irrevocable change. So for instance, shooting a gun is not an irrevocable change. Shooting a person, however, is a step from which a character cannot return.
To take this point further, it's not the action that matters, it's the consequences. It's not the fact that the character has pulled the trigger—it's the fact that a bullet has hit a person that gives the act its significance.
Once the change has occurred—so in this example, once the bullet has hit the person—the scene should end. The scene doesn't need to resolve the issue—it's enough for us to know that a bullet was fired and it hit a person. As readers we don't need to also know what happened to the person who was shot. The consequences of the action are for another scene.
Leaving unresolved matters (such as the consequences for the person who is shot) is generally be a good thing. These unresolved issues are what make a reader turn pages wondering what happened. However, a scene does need something to change for a character, and for that character to matter in the context of the whole story.
Leathan Wilkey has been hired to babysit Clementina, a seventeen-year-old whose rich daddy is going through a messy divorce and is over-compensating.

Leathan soon tires of her spending habits, her selfie obsession, and her social media preoccupation as his ward drags him from shop to boutique to jeweler, approaching each with the self-possession that comes from a lifetime of getting her own way and never once having to worry about money.

But when Clementina snaps her fingers and her boyfriend doesn't come running, something is up. He doesn't appear because he's been murdered.

When Leathan investigates, he finds that the boyfriend has no background and met Clementina through a connection made by daddy's business partner.

Daddy's business partner who has been slowly and progressively putting daddy in a vice, grabbing more of the business, and who is now menacing Clementina directly to manipulate daddy.
Enjoy an Excerpt:
Clementina was clearly offended.
Offended by my apparently uncouth utterance. Offended that I was not paying due reverence. Offended that I was thinking money, when I should be appreciating the art. Offended in the way that only a seventeen-year-old can be offended.
She was able simultaneously to be both a child and a world-weary adult. Neither of whom was accepting of my situation; both of whom were deeply saddened by my obvious circumstances.
She was saddened that I could live in a world like this.
Some people are saddened about famine in Africa. Some are saddened about wars or religious fundamentalists imposing their unyielding doctrines on populations, killing and mutilating children and innocent adults. Clementina was saddened and offended—on my behalf—that the world of jewelry and the exquisite pleasure of fine gems set in delicate pieces of lovingly shaped precious metal had been withheld from me.
She knew—as only one who had been indoctrinated into the secret society knew—that if I had been exposed to the world of bijouterie, then I would appreciate the treat that was waiting for me.
What she didn't know was that I hated being patronized by seventeen-year-olds. Even if their father was paying me. Not that her father and I had actually done anything as tedious as agreeing a fee.
Or meeting.
Or talking. Even on the phone.
About the Author: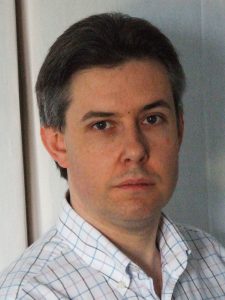 Simon Cann is the author of the Boniface, Montbretia Armstrong, and Leathan Wilkey series of books.
In addition to his fiction, Simon has written a range of music-related and business-related books, and has also worked as a ghostwriter.
Before turning full-time to writing, Simon spent nearly two decades as a management consultant, where his clients included aeronautical, pharmaceutical, defense, financial services, chemical, entertainment, and broadcasting companies.
He lives in London.
Website | Facebook | Twitter
Buy the book at Barnes and Noble or Amazon.