Leave a comment for a chance to win an autographed  copy of  Kat's newest book, Against the Edge.
I love strong women.  I like meeting them.  I like knowing them.  I like writing about them.  What I particularly like are strong women who maintain their femininity.
These are the women I like to write about.  In AGAINST THE EDGE, Claire Chastain is a social worker.  She moved to California to escape her over-protective parents, and though she loves them very much, she wants to find her own way.
It isn't until Claire meets wildly attractive ladies'  man, former Navy SEAL, Ben Slocum, that her independent nature is tested, along with her courage and strength.
Ben is a detective at Atlas Security in Houston, where he works with Trace Rawlins, Jake Cantrell, and Alex Justice.
I had already written Trace, Jake, and Alex's stories:  AGAINST THE STORM, AGAINST THE SUN, and AGAINST THE ODDS.  It was Ben's turn to find the right woman.  Since he's one of the strongest characters I've written, I had to come up with a woman who could handle him.  One tough enough to stand up to him, but who is loving enough to break through the barriers Ben has erected around his heart.
Claire was a fun heroine to write because even she didn't realize how strong she was until she was tested, first by Ben, then by the adventure they shared as they tracked down the son Ben didn't know he had.
I'm not sure what the trick is to writing a soft, yet strong woman.  Perhaps just looking inside ourselves.  Life is full of challenges, tough problems women face every day with courage and determination.  As a writer, we learn to use the feelings that carried us through those challenges.
And of course, Claire had the help of a very strong male–the perfect man for her.  If only Ben is smart enough to figure that out!
Claire was one of my favorite heroines.  I'd love to hear who some of your favorites are?
I hope you'll watch for Ben and Claire in AGAINST THE EDGE, and at the end of August you'll look for Ty Brodie and Haley Warren in AGAINST THE MARK.  Till then, all best wishes and happy reading.  Kat
Oh, and who are some of your favorite heroines? 
<center><iframe width="350″ height="197″ src="http://www.youtube.com/embed/8POynvzXc6w" frameborder="0″ allowfullscreen></iframe></center>
About the Author: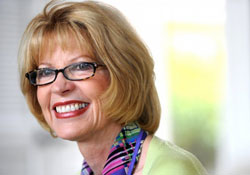 Currently living near Missoula, Montana, Kat Martin is the bestselling author of over fifty-five Historical and Contemporary Romance novels, currently an NYT bestselling author of the romantic suspense AGAINST series. Before she started writing in 1985, Kat was a real estate broker. During that time, she met her husband, L. J. Martin, also an author with over 33 book length works. Kat is a graduate of the University of California at Santa Barbara, where she majored in Anthropology and also studied History. "I love anything old," Kat says. "I love to travel and especially like to visit the places where my books are set. My husband and I often stay in out-of-the-way inns and houses built in times past. It's fun and it gives a wonderful sense of a by-gone era."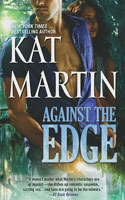 A child he's never met.
A danger he's never known.
That he's a father is news former navy SEAL Ben Slocum was not expecting. But once the initial shock wears off for the confirmed bachelor, he takes in the rest of what social worker Claire Chastain tells him: that his son Sam is in the custody of an abusive criminal, that they've disappeared . . . and that Ben is now the child's only hope.
As Ben and Claire band together to track the two down, their concern for the boy draws them closer, each fighting feelings there's no time to explore. Ben's got one chance to take back what's his, and in one gunshot he could lose it all . . .
Buy the book at
Bn.com             Amazon.com                        Indiebound.org                   Powell's Books                           Books A Million