Long and Short Reviews welcomes Kat Martin who has stopped by to guest post on Long and Short Reviews today. Leave a comment to win a copy of Against the Sky.
Writing Romantic Suspense
I've always been a plot-oriented writer, which can be a boon or a burden. When I came up with the idea to write three books set in Alaska, I knew immediately knew I wanted the stories to revolve around three brothers. I had written about the Raines brothers when I began my AGAINST Series with Jackson, Gabe, and Dev, in AGAINST THE WIND, AGAINST THE FIRE, and AGAINST THE LAW.
I loved the interaction between the three men and wanted to try it again. I knew I wanted all three of the brothers to be tough outdoorsmen, the kind of guys who face the harsh challenges of Alaska every day.
Being a plot-oriented author, the stories that came to mind didn't all fit into one tiny town. AGAINST THE WILD was set in the fictional village of Watertown on the Alaska panhandle near the real town of Wrangell. AGAINST THE SKY is set near Anchorage, AGAINST THE TIDE is in Valdez. The action takes place miles apart, but the Brodie brothers, Dylan, Nick, and Rafe have a very strong bond. The kind of men who are there for each other, no matter what dangers might befall them.
In AGAINST THE SKY, Nick Brodie, a former Army Ranger and ex-Anchorage homicide detective, has a serious case of burnout. He wants a new life, something that doesn't include violence and death. Unfortunately when his neighbor, twelve-year-old Jimmy Evans, comes to him beaten and battered, claiming his father was murdered, Nick has no choice but to help him.
To make matters worse, Nick has a lady friend visiting from San Francisco. Samantha Hollis, owner of the Perfect Pup pet grooming parlor, isn't cut out for the harsh life in Alaska. Unwillingly swept into Jimmy's problems, she finds herself on a wild ride with Nick that leads them both into passion and terrible danger.
Because I write bigger stories, this one pulls Nick and Samantha into the seedy world of drugs and prostitution when they come up against the Russian mafia.
It's one of my favorite stories–lots of heart in this one.
I hope you enjoy AGAINST THE SKY and that you'll watch for Rafe, the oldest Brodie brother, in AGAINST THE TIDE, out May 27th. Until then, all best and happy reading. Kat
About the Author: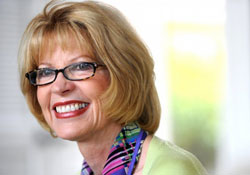 New York Times bestselling author Kat Martin is a graduate of the University of California at Santa Barbara where she majored in Anthropology and also studied History. She is married to L.J. Martin, author of western, non-fiction, and suspense novels.
Kat has written more than sixty-five novels. Sixteen million copies of her books are in print and she has been published in twenty foreign countries, including Japan, France, Germany, Argentina, Greece, China, Russia, and Spain.
Born in Bakersfield, California, Kat currently resides in Missoula, Montana, on a small ranch in the beautiful Sapphire mountains. Her last nine books have hit the prestigious New York Times bestseller list.
In America's last wilderness there are no limits to what a man can do.

For detective Nick Brodie, that means keeping the perps off the streets of Anchorage 24/7. Nick has never backed down from danger, but after the horrors he's seen, he's definitely in need of a break.

Samantha Hollis never thought she'd meet anyone like Nick, especially in a place like Las Vegas. But after one reckless, passionate night, she discovers the charismatic stranger is everything she wants in a man. But can he ever be anything more than a one-night stand?

When Nick invites her to Alaska, Samantha decides to find out, never guessing the depths she'll discover in him or the tangle of murder, kidnapping, and danger about to engulf them both…
Buy the book at Amazon, Barnes and Noble, or Indiebound.com.