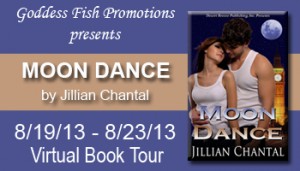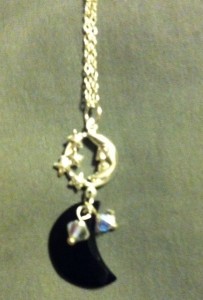 This post is part of a virtual book tour organized by
Goddess Fish Promotions
. Jillian will be awarding a free backlist e-book to a randomly drawn commenter at each stop, and a Grand Prize of a moon charm/crystal necklace to a randomly drawn commenter during the tour. Click on the tour banner to see the other stops on the tour.
Writing quirks
One of my own writing quirks is that I like to use a playlist for my books. Now, I bet you've heard that before from other writers but mine is a little bit different. I don't choose the songs after the work has begun. I choose the songs, listen to them- or really, immerse myself in them- over a period of a couple of weeks before I write the first word, and then begin the process of deciding exactly what the story is going to become.
The way I choose the songs is, while I'm working on the book ahead of the new one, when I hear songs on the radio or my iPod, I start a list of ones that "speak to me." I don't try to ascertain a theme or anything as I'm usually already working on a different story. I merely collect songs until I have ten to fourteen. Once I have that number, I burn a CD or make a playlist on my iPad.
For Moon Dance, I had a list of songs that if a person had read them before I wrote the book, they would think that the story was going to be a paranormal one. The list included Werewolves of London; I Put a Spell on You; Clap for the Wolfman; and Little Red Riding Hood, among others.
The reader of that list would have been wrong. Moon Dance is a contemporary romantic suspense. The hero is a celebrity deejay similar to Wolfman Jack of the 1950s and 1960s; the werewolves is the name of a gang; the story takes place in London; the heroine wears a lot of red and she entrances the hero or puts a spell on him- she brings him out of the depression he's been in since he was injured in a fire.
My method of choosing songs that speak to me at a particular moment and letting them gel into a plot a few weeks later is a little odd, I know, but I have faith in my subconscious' ability to make sense of the song choices. It's quirky, yes, but it works for me.
About the Author: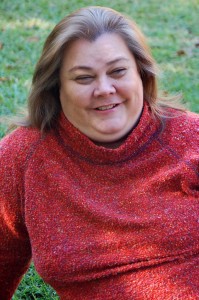 Jillian Chantal lives on the gulf coast of Florida. She's an avid traveler and enjoys using her experiences in other places as the background and inspiration for her stories. Writing Romantic Adventures with an International Flair is her favorite type of story to focus on. She loves to hear from readers and can be contacted at:
email: JillianChantal at gmail.com
Twitter: https://twitter.com/JillianChantal
Facebook: https://www.facebook.com/jillian.chantal
Olga Quinn hopes her relocation to London to work on their space shuttle program is the life changing move she needs after the loss of her co-worker in a workplace explosion. She meets Gabriel Swicord, a fireman turned celebrity radio personality and deejay. He lost his sight while rescuing a family in the line of duty and has immersed himself in music and work since then. For a few days, Olga and Gabe burn hot for each other and then things turn cold.

Someone is murdering women who patronize the club where Gabe spins records. It appears that he's the connection to the dead women and his name and face are plastered all over the news. Things are not looking good for Olga's peaceful new life and when the killers turn kidnappers, things really begin to heat up.