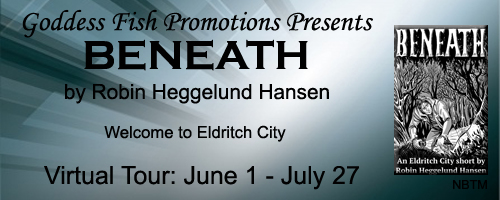 This post is part of a virtual book tour organized by
Goddess Fish Promotions
. Robin Heggelund Hansen will be awarding a $10 Amazon or B/N GC to a randomly drawn winner via rafflecopter during the tour. Click on the tour banner to see the other stops on the tour.
Writing Beneath
The sound of rain fill the living room as I begin on the final chapter of "Beneath," my debut short story. I'm sitting on the floor, between my couch and my coffee table, with a level of comfort that is just good enough to allow myself to block out my surroundings. In my mind, I am somewhere else.
My pulse have finally settled after a long flight through the woods. I'm now sitting in the middle of a highway next to my main character. It is dark. It is raining. Cars are honking their horns as they drive past, but that is the last thing on our minds. Was it real? More importantly: is it still coming after us?
Having caught our breaths and steadied our pulse, we stand up and start following the highway home, making sure that we stay as far away from the edge as possible. While we're technically within Eldritch City, it will be a while til we see any buildings, and longer still til we get to his house. From his expression I can tell that he is currently much more focused on putting one foot in front of the other, than worrying about the future. He should. If I could tell him to, I would've. I know what awaits him there, and I can't say I'm looking forward to it. Worst of all is that when it is over, I will leave him and write about someone else's cursed fate in this wretched city.
Maybe he'll make it, maybe he won't. If he does, I'll return and write about his continued adventures in this city of perdition.
Nine years have passed since the tragic and mysterious deaths of Mr. Phillips and his daughter. A new clue surfaces, one which the lead investigator will follow to the brink of insanity.
Enjoy an excerpt:
There are many things that can be said of Eldritch City, but the one thing people always remember is the air. It's not that it has a particular smell, but it has a way of sticking to your skin, like wet clothes on a rainy day. Us locals usually say that it is due to the humidity that comes with being in a warm coastal city, but humid air does not leave you with a feeling of being watched, or that something terrible is about to happen. Given time, one learns to hide this discomfort. People from out of town, however, usually haven't learnt the knack.
About the Author: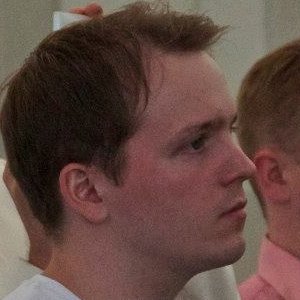 Robin was born on a cold winter night in Oslo, Norway, 1989. Growing up, he was always fond of telling stories, leading people to wonder when, not if, he would move on to writing stories of his own. Inspired by the works of H.P. Lovecraft, he wrote his first short story, 'Beneath', in 2015.
Facebook | Blog
Buy Beneath at Amazon for $0.99.