This post is part of a virtual book tour. Enter the Rafflecopter at the end of the post to win a $50 Amazon gift card or other seven other prizes! The author, Michael Phillip Cash, is joining us with a character interview with Alastair Verne.
Please see our review for this book here.
Michael Phillip Cash: Hello! And welcome to the Late Show with Michael Phillip Cash! Just kidding, I would never want to put Stephen Colbert out of work. This is Live with MPC! Today's guest is a classic character from one of my most popular novels, Witches Protection Program. Would you please, put a warm welcome together for the one, the only, Alastair Verne.
Alastair joins in.
MPC: Mr. Verne…
AV: Please, Mr. Cash. I would hate to correct you but Mr. Verne is my father. I give you full permission to call me Alastair.
MPC: Why thank you Alastair! So Witches Protection Program…
AV: …The one and only…
MPC: The one and only Witches Protection Program. I hear you have a new partner.
AV: Indeed. I have been so fortunate to be named as a partner to Mr. Wesley Paul Rockville.
MPC: How did that come about?
AV: Well, being that I work for a secret government agency, I'm not at liberty to say. But I can certainly tell you there was an incident regarding some transport that went…a little haywire.
MPC: How "haywire" did it get?
AV: You are quite clever Mr. Cash. All I can say is, my partner was told not to look at the inmate in the eyes.
MPC: And what happened?
AV: Read the reports in Witches Protection Program and you will know exactly what I'm talking about.
MPC: I certainly will. Now yours and Wes's first assignment…
AV: Ah yes, good old Pendragon Cosmetics.
MPC: What was going on behind the scenes at Pendragon.
AV: From what my sources have told me, an evil and powerful witch named Bernadette Pendragon has put her DNA in a face-cream to sell all over the world.
MPC: What's the problem with that?
AV: She wanted to enslave and punish all men on earth.
(Silence)
MPC: All men?
AV: Every single one of them. Including you.
MPC: (Gulp)
AV: You don't mess with a Category 10 Willa.
MPC: Define Willa for our readers in readerland.
AV: There are two factions of witches…some say there is actually a third but we have yet to find them. Anyway, I digress. Two factions of witches, the Davina and the Willa. The Davina are the good witches, women in the arts and sciences who want to do good for society. And the Willa…
MPC: Not so good…
AV: I couldn't have said it better myself. The Willa are seeking world domination. They are destructive and seductive and will stop at nothing to get what they want. When a Davina is threatened by a Willa, it is our duty in the WPP to protect them.
MPC: Now Morgan…
AV: Hmmm, Morgan Pendragon. Lovely girl.
MPC: Are you familiar with her?
AV: You can say that.
MPC: How so?
AV: Let's just say I've read a lot about her in the tabloids. Life must be hard being a twenty-something heiress to a billion dollar empire.
MPC: Is she a Willa or Davina?
AV: Next question.
MPC: (Clears throat) What's next for you and Agent Rockville?
AV: I've already been told there are some new adventures and mysteries up ahead.
MPC: Care to elaborate?
AV: My dear Mr. Cash. As a protector of the craft, it is my duty to ensure all Davina's are kept in a safe and secure environment without the threat of a Willa in sight. I could not divulge any information, except the fact that there is a hitman witch lurking in upstate New York, near an old cabin outside Binghamton, I'm told. Wes and my responsibility is to check it out.
MPC: And after that?
AV: You are quite the curious cat, Mr. Cash.
MPC: I'm very creative.
AV: (Eye roll) Right. Anyway, Wes and I have a large function to attend at the Museum of Natural History. Apparently, Wes's sister has just been named the Attorney General. She apparently has some big things in store for our department.
MPC: Care to elaborate?
AV: Not at this time. That should be all.
Alastair yanks off the mic and walks away.
MPC: Well you heard it here folks! That was Alastair Verne, lead agent in the Witches Protection Program. Seems like with the first case almost closed, there are going to be MANY more adventures for him and Wes Rockville with the Witches Protection Program. I can't wait to find out more!!
Wes Rockville, a disgraced law enforcement agent, is given one last chance to prove himself and save his career when he's reassigned to a 232 year old secret government organization. The Witches Protection Program. His first assignment: uncover a billion-dollar cosmetics company's diabolical plan of using witchcraft for global domination, while protecting its heiress Morgan Pendragon from her aunt's evil deeds.

Reluctantly paired with veteran witch protector, Alastair Verne, Wes must learn to believe in both witches and himself. Filled with adventure, suspense and a rousing good time, Michael Phillip Cash creates a tongue-in-cheek alternate reality where witches cast spells and wreak havoc in modern day New York City.
About the Author: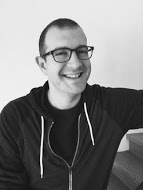 Michael Phillip Cash is an award-winning screenwriter and novelist. He's written ten books including the best-selling Brood X, Stillwell, The Flip, The After House, The Hanging Tree, Witches Protection Program, Pokergeist, and Battle for Darracia series.
Michael resides on the North Shore of Long Island. He writes full-time with his screaming kids in the background.
Amazon Author Page | Facebook | Twitter | Website | Email
Buy the book at Amazon, CreateSpace, or Barnes& Noble
a Rafflecopter giveaway