This post is part of Long and Short Reviews Winter Blogfest. Leave a comment for a chance to win an e-book copy of Tempted by a Kiss, the author's erotic romance short story.
Getting to the Heart of Gift Giving
by Anna Durand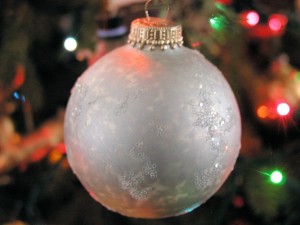 I love Christmas. Always have, always will. I adore the decorations, the time with family, and of course, the gifts. Christmas has become so commercialized you'll find TV networks playing nothing but holiday movies for months before the actual season. In the midst of this overload, it can be easy to forget that gifts are more than ways for retailers to make money.
Gift giving and Christmas go back to the beginning, when the Three Kings proffered gifts to the baby Jesus, and Santa Claus came along centuries ago, with religious overtones of his own. Families adopted Christmas presents as a way to show their love for each other and remember the Bible story. I'm not an expert on Hanukkah, but I know gift giving plays an important role in that tradition too. If we get back to the roots—to the heart—of holiday gift giving, then we can relax and appreciate the joy of this wonderful tradition. It affords us the chance to celebrate our loved ones by choosing a personal present for them. Instead of focusing on how much we spend on gifts, we can concentrate on how much the gift will mean to the recipient. Something that cost you nothing can still mean everything to the one who receives it. One of the best gifts I got as a teenager was a short story my dad wrote for me, inspired by the classic sci-fi books I was devouring at the time.
The holidays remind us to cherish our family and friends, but gift giving need not end on January 1st. I love choosing presents for my family, but I also relish any chance to extend my gift giving to strangers, by gifting them with a compliment or raffling off copies of my books. Whenever and wherever you choose to share a gift with someone, make it more than a dollar amount. Turn it into a chance to share a bit of yourself with another human being.
"Mel Thompson just dumped her cheating ex after two years together. Now she's determined to understand the allure of casual sex by having a steamy fling of her own at a notoriously raunchy underground club. When her best friend, Adam Caras, catches on to her plan, he makes a surprising offer to derail her. If she wants a hot fling, he'll give it to her.

Who better than Adam, renowned lady-killer, to demonstrate the erotic pleasures of a one night stand? Sex could ruin their friendship, but after a soul-searing kiss, Mel fears one night may never be enough.
About the Author:Anna Durand is a multi-award-winning writer, a freelance librarian, and an audiobook addict. She specializes in sexy romances, both paranormal and contemporary, featuring spunky heroines and hunky heroes. In her previous life as a librarian, she haunted the stacks of public libraries but never met any hot vampires hunting for magical books.
Website | Blog | Facebook | Twitter
Buy the book at Amazon.