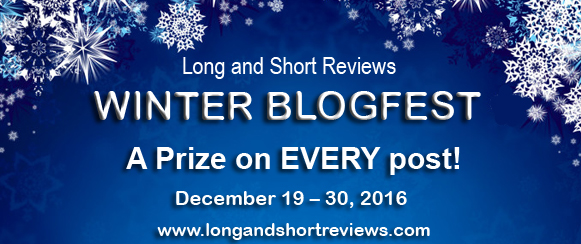 This post is part of Long and Short's Review Winter Blogfest. Leave a comment for a chance to win a $20 Bath and Bodyworks Gift Card..
A Christmas Eve Gift
Sixth grade was a very difficult year. My parents divorced and my dad remarried just weeks later. My younger brother had been diagnosed with Tourette Syndrome and he was bullied mercilessly. On top of that, the medications his doctors put him on cost $800.00 a month over what insurance would pay.
My mom was a teacher, but also held a part-time job after school several days a week and when the Christmas season arrived, she took a third job at the mall. Even at that age, I realized we were barely making ends meet.
On Christmas Eve, we piled into our old car, nicknamed "Curly Top" because of the peeling vinyl roof, and headed to the mall. My brother was going to see Santa and we were going to purchase a few small Christmas gifts.
There were only a couple of hours left before closing, but the mall was packed. While my mom and brother waited in line for Santa, I was allowed to walk down a few stores by myself and do some shopping. I'll be honest, I don't remember what I purchased. I have a vague recollection of some stickers for my brother, but I'm not sure.
What I do remember was hearing the announcement that the mall was closing and my mom guiding us through the maze of people and out to the car. The sun had gone down and the parking lot lights were on, illuminating the small patches of snow leftover from the day before. The temperature had dropped significantly and we were all anxious to get home and get ready for Christmas morning.
Except that when my mom turned the key nothing happened. She tried again. Nothing. What were we going to do? Cell phones weren't around in the 80s.
The parking lot was quickly emptying so we hurried to the mall entrance. No luck. The doors were already locked.
And then it started snowing. My brother was excited, but I remember looking at my mom and knowing the snow was the last thing we needed. She smiled and said we would be fine. My brother believed her. I didn't. I had become quite cynical over the past year.
We hiked back to our car, now one of the last cars in the lot and climbed in. It was just as cold inside as it was outside.
My mom sat up front while my brother and I stayed quiet in the back. I wasn't sure what she would do. She smiled and told us again that we would be fine. As an adult, I wonder now if she was as terrified as I felt back then. But her smile warmed me. I still didn't completely believe her, but I trusted her.
And then we saw him. A large man on a security vehicle. It may have been a golf cart, I'm not sure. He pulled up beside us and my mom rolled her window down.
Once he found out the situation, he radioed in and had someone call our neighbor. Soon we were heading home with our nice neighbor, leaving our car at the mall to be rescued another day.
Christmas morning came and my brother and I tore into our gifts and our mom made pancakes for breakfast. I'm sure I liked my gifts that morning, but I had already received the best gift of all on Christmas Eve.
My mom gave me strength that night. She showed courage and refused to let the world get her down. I don't know how she did it, but she never let us see her down. She could have broken down and cried, yelled, or let that be the proverbial straw that broke the camel's back. But she didn't.
She taught me what it meant to be strong and believe in yourself. That night helped shape how I looked at things the rest of my life. The best gifts don't necessarily come in boxes or bags adorned with ribbons and sparkles. Sometimes they come to us when we least expect it.
Matthew Blick is almost thirty years old, and he hates the thought of another holiday alone. He has become a bit of a wet blanket when Christmas rolls around every year. So much so that even his five-year-old niece, Hannah, knows something needs to change. She asks the department store Santa to bring her uncle a man to love, and when Santa sees her uncle, he formulates a plan to set that possibility in motion.

Santa shows up at Matthew's house and at first Matthew can't place him, but then the memories of his first kiss flood his mind and he is shocked to find that Santa is the man he has carried a torch for since high school. Will this twist of fate help Matthew change his view on the holidays? Only a kiss can tell.
About the Author: Sarah Hadley Brook lives smack-dab in the middle of the Heartland and is the mother of two wonderful young men, as well as two cats. During the day, she works in the nonprofit world, but reserves evenings for her hobby-turned-passion of writing, letting the characters she conjures in her mind take the lead and show her where the story will go. When not working or writing, she can be found reading, working on dollhouses, trying her hand at new recipes, or watching old movies and musicals. In her ideal world, Christmas would come at least twice a year, Rock Hudson and Doris Day would have costarred in more than three movies, and chocolate would be a daily necessity. She dreams of traveling to Scotland some day and visiting the places her ancestors lived. Sarah believes in "Happily Ever After" and strives to ensure her characters find their own happiness in love and life.
Website | Facebook
Buy the book at
Dreamspinner
.