Twelfth Night: A Harvest Goddess Becomes a Twelfth Night Queen
by Rita Bay
 Twelfth Night brings to mind rosy-cheeked carolers visiting neighboring homes singing carols and wassail songs to celebrate the season and share a toast and treats. The Blessing of the Orchards, however, is a less well known ancient tradition of Twelfth Night celebrations that has its roots in pagan celebrations.
When the Romans invaded Britain in 55 BCE, they brought with them the harvest festival of Pomona, the goddess of orchards and gardens. Her festival merged with the Celtic Samhain (summer's end) and, eventually, the Christian feasts of All Soul's Day and All Saint's Day which were celebrated together as Halloween. Later, however, Pomona morphed into an "angel" who presided over the Twelfth Night (January 5th) celebrations in the orchards where she brought a blessing on the cider apple trees.
An ancient drink was associated with Pomona's festival and the Celtic celebration of la mas ubal, the day of the apple fruit. The celebration was pronounced "lamasool," but was later corrupted to lambs' wool. The drink was a frothy mixture of warmed spiced and sweetened ale and roasted apples.
The drink became associated with Wassail and the Twelfth Night of Christmas. Even though it was January, wassailers with their lamb's wool in hand, led by the celebration's queen, paraded into the orchards with lighted torches beating pots with wooden spoons. After hoisting the queen into the tree where she placed a drink-soaked slice of bread, they beat the trunks of the apple trees, then splashed them with lamb's wool to drive off the spirits of the old year and bless the area. The wassailers chanted:
"Here stands a good apple tree, stand fast root,
Every little twig bear an apple big,
Hats full, caps full, and three score sacks full,
Hip! Hip! Hurrah!"
So what is this "lamb's wool" drink that ended up as a Christmas tradition? Descriptions of its preparation are pretty standard across the centuries, though later recipes allowed the substitution of cider for ale and sugar replaced honey which was used as an early sweetener. Robert Herrick in 1648 wrote a poem about Lambs' wool:
Next crown a bowl full
With gentle lamb's wool:
Add sugar, nutmeg, and ginger,
With store of ale too;
And thus ye must do
To make the wassail a swinger.
A recipe from the 19th century read: "To one quart of strong hot ale add the pulp of six roasted apples, together with a small quantity of grated nutmeg and ginger, with a sufficient quantity of raw sugar to sweeten it; stir the mixture assiduously, and let it be served hot."
How does lamb's wool  taste? After adapting an old recipe to modern measures (recipe at http://wp.me/pYYVF-2hB), I cooked up a batch. The resulting drink was rather bitter, but spicy—probably an ale-loves' treat. It was also labor intensive and not quite as foamy as I expected. Try it yourself with the recipe from the shortlink above. I wouldn't, however, suggest hoisting a lady into an apple tree and clamoring through an apple orchard—at least, not without permission. (For more Wassail info (http://www.hymnsandcarolsofchristmas.com/Hymns_and_Carols/Notes_On_Carols/wassailing.htm)
* * * * *
ABOUT RITA, HER BOOKS, & A GIVEAWAY. Rita Bay is an author of paranormal and erotic stories (Champagne Book Group), historical romances (Siren BookStrand), and contemporary erotic novellas (Secret Cravings Publishers). Her blog (http://ritabay.com/) features posts on the history of Europe and the United States omitted from the history books AND blurbs and excerpts of her books.
Rita's books are available from Amazon at http://www.amazon.com/Rita-Bay/e/B0083WWI7U/. Follow her on Facebook  https://www.facebook.com/ritabayauthor   and Twitter  https://twitter.com/ritabayauthor.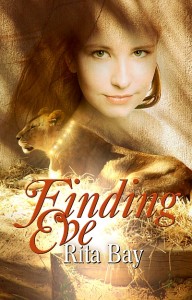 Leave a comment and your name will be placed in a drawing on December 28th for an e-book of Rita's shapeshifter paranormal from Champagne Books, Into the Lyons' Den, Book 1 of the Lyons' Tales. Check out the cover of Finding Eve, Book 2 of the Lyons' Tales.
Happy Holidays, Rita Bay