This post is part of Long and Short Reviews Winter Blogfest. Leave a comment for a chance to win Ebook copy of Finding Mr. Right Now (US only).
Reading Christmas
There are a lot of ways you can get into the spirit of the season at this time of year. Music helps. Decorations are great. But for me, books are one of the best ways to get into the holiday spirit. I'm a sucker for Christmas books.
When I as a kid, it was A Christmas Carol, which really scared the crap out of me, ironic since I'm now written some ghost stories myself. As a teenager, I discovered Ngaio Marsh's Tied Up In Tinsel. It has a wonderful description of a fancy Christmas celebration at an English manor house. Of course, it's a mystery rather than a romance, so there's not a lot of canoodling going on (although Inspector Alleyn does briefly get it on with his wife).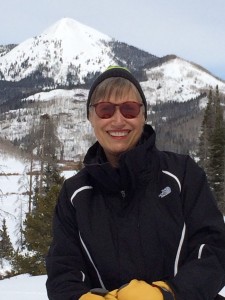 These days, I've got a wide selection of books I can use to get that holiday spirit going since romance writers seem particularly fond of Christmas. I gravitate first to historicals, maybe because of that early Dickens influence. Stephanie Laurens's The Promise In a Kiss is set in eighteenth century London and France, and the descriptions of decorations and parties are particularly lush. Eloisa James's An Affair Before Christmas once got me through a thoroughly ghastly night snowbound in Wichita (the turnpike had closed down) and kept me from losing my Christmas spirit altogether. Mary Balogh has lots of Christmas books, including Christmas Belle, which combines both a Christmas plot and a secret baby plot—how much more romantic can you get? Barbara Metzger also has lots of Christmas historicals, and there are lots of Christmas regency anthologies.
There are contemporary Christmas books too, of course, like the Santa Baby anthology with Jennifer Crusie, Lori Foster and Carly Phillips. Another that stands out in my mind is Robyn Carr's Virgin River Christmas, which got me through another snowy trip. Kelly Jamieson has a Christmas book too, All I Want For Christmas.
There are also paranormal Christmas books, like A Clockwork Christmas by Jenny Schwartz, J.K. Coi, PG Forte and Stacy Gail. PG has another Christmas book from Loose Id, Finders Keepers. My own Be My Baby is more about Thanksgiving than Christmas, but it ends with a Christmas wedding.
For this year's journey to Iowa, I'm splitting my Christmas reading between historical and contemporary. I'm packing Grace Burrowes's Lady Sophia's Christmas Wish, the historical (I've already finished her Lady Louisa's Christmas Knight). But I'm also taking Lisa Kleypas's Christmas Eve At Friday Harbor, to cover the contemporary end of things.
Over the years, I've enjoyed lots of Christmas books, and they've made my holidays a lot happier, in some cases saving me from holiday meltdowns that wouldn't have been a good idea at all. Thanks all you romance writers who've come through for me!
So what about you? Do you have a favorite Christmas book, maybe one you reread every year or so just to get you in the right mood? Give me some more recommendations, y'all!
Love in the Morning
Breakfast with benefits…

The Salt Box Trilogy, Book 2

The reality show Lovely Ladies of L.A. should have launched Lizzy Apodaca's catering company into solvency. Instead, when her carefully prepared appetizers mysteriously gave the cast on-camera food poisoning, she lost everything.

To make matters worse, her car breaks down in Salt Box, Colorado, a town not much bigger than a salt shaker. But maybe her luck is changing—the handsome owner of Praeger House, the town's premier hotel, needs a kitchen assistant.

Clark Denham realizes his diamond in the rough is a polished gem when Lizzy steps up to save the hotel's breakfast buffet after his temperamental head chef quits. It isn't long before she's winning his heart as smoothly and efficiently as she runs his kitchen.

Their relationship goes from simmer to rolling boil with the speed of a short order cook. But when a bevy of not-so-lovely ladies shows up in Salt Box, Lizzy's past disaster threatens to flatten her happily ever after faster than a falling soufflé.
About the AuthorMeg Benjamin is an award-winning author of contemporary romance. Her Konigsburg series for Samhain Publishing is set in the Texas Hill Country and her Salt Box trilogy is set in her new home the Colorado Rockies. She also has the paranormal Ramos Family trilogy from Berkley. Meg's books have won numerous awards, including an EPIC Award, a Romantic Times Reviewers' Choice Award, the Holt Medallion from Virginia Romance Writers, the Beanpot Award from the New England Romance Writers, and the Award of Excellence from Colorado Romance Writers.
Website | Blog | Facebook | Twitter
Buy the book at Amazon.