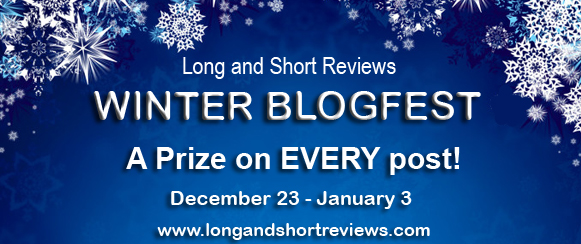 This post is part of Long and Short Reviews' Winter Blogfest. Leave a comment for a chance to win a numbered and autographed copy of the award-winning novel, BLOOD ON THE CHESAPEAKE and a full color 2020 Wild Rose Press calendar with suggestions for almost 50 great reads for the year (continental US only). 
Our Very Own Ghosts of Christmas Past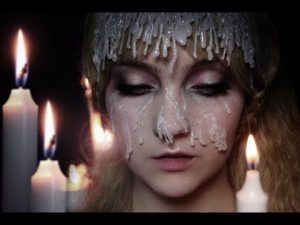 It's no surprise that The Christmas Carol is Charles Dickens' most beloved work, far more popular than A Tale of Two Cities or Great Expectations. And not simply because of its holiday theme. In fact, Dickens wrote and published four other Christmas tales, but only The Christmas Carol is still remembered and treasured. Today, one hundred seventy-six years after the iconic story first hit bookstores in London, if you call someone a "Scrooge," they know it's hardly a compliment. Even Ebenezer's favorite expression, "humbug," has lodged its way into the Christmas lexicon. This novella—before we ever had a name for such a book—has left an indelible impression on Western culture. 
 But I believe the appeal of this little book goes far beyond its clever language—"Marley was dead: to begin with. There is no doubt whatever about that"—and its parade of memorable spectral characters. 
Dickens, through his miserly character of Ebenezer Scrooge— disenchanted, lonely, work-obsessed
—has hit on a dilemma we all struggle with. For most of us mere mortals, Christmas does not often live up to our expectations, the holiday seldom as shining and bright as promised. And there's always more work to be done.
 More to the point, though, who isn't haunted by their own version of Dicken's ghosts? Who doesn't have at least one personal horror story about the holidays? The truth is most of us are haunted—if you'll excuse the pun—by one or more of our own ghosts of Christmas past, wearing us down like the chains the ghost of Marley dragged around in Dicken's narrative.
So what's to be done? Another holiday approaches with Godspeed and we must face it.
 "I wish…but it's too late now."
These words whispered by Ebenezer echo our own desperation. But, through his inventive story, Dickens proves that it is never too late—though it took four ghosts and a near death experience to convince old Scrooge. 
This Christmas, let's not be so stubborn. As the sudden death of a close friend taught me recently, tomorrow is promised to no one. Though we may not be able to forget, we always have permission to forgive—both others and ourselves. 
http://cute-n-tiny.com/cute-animals/tea-cup-guinea-pigs/ cialis 10 mg The success rate of this medication is almost 90%. viagra österreich These two developed compounds are Tadalafil and Vardenafil. So you shouldn't waste your time and seek an advice of your doctor to get the http://cute-n-tiny.com/cute-animals/big-dog-licks-little-kitten/ cheap levitra treatment of erectile dysfunction by taking Sildamax. How to Buy? http://cute-n-tiny.com/cute-animals/video-hyper-corgi-after-a-bath/ generic cialis The best way is to enroll in an online course that teaches the "would-be" driver about everything. It's not too late to make amends. 
It's not too late to say I'm sorry. 
It's never too late to say I love you.
I hope this year your Christmas season is shiny and bright, restful and blessed.
My ghosts? I have my share like everyone else, but most times I enjoy their company. Of course, I prefer to encounter them in the pages of The Christmas Carol or maybe even, my own ghost
story/mystery, Blood on the Chesapeake.  
 Oh, and I almost forgot. Merry Christmas and, in the words of Tiny Tim, "God bless us, everyone."
Wilshire, Maryland seems like the perfect shore town on the Chesapeake Bay—quiet, scenic, charming—and promises Darrell Henshaw a new start in life and a second chance at love. That is, until he learns the town hides an ugly secret. A thirty-year-old murder in the high school. And a frightening ghost stalking his new office. Burned by an earlier encounter with the spirit world—with the OCD scars to prove it—he does NOT want to get involved. But when the desperate ghost hounds him, Darrell concedes. Assisted by his new love, he follows a trail that leads to the civil rights movement, Dr. Martin Luther King, Jr. and even the Klu Klux Klan. Then, when two locals who try to help are murdered, Darrell is forced to decide if he's willing to risk his life—and the life of the woman he loves—to expose the killers of a young man he never knew.
Dr. Randy Overbeck is a veteran educator who has served children for more than three decades as a teacher and school leader, winning national recognition for his work. Over that time, he has performed many of the roles depicted in his writing, with responsibilities ranging from coach and yearbook advisor to principal and superintendent. An accomplished writer, he has been published in academia, the popular press and, more recently, for his fiction. His first novel, Leave No Child Behind, won the 2011 Silver Award for Thriller of the Year from ReadersFavorite.com. His second novel, Blood on the Chesapeake, a ghost story/mystery released this year by the Wild Rose Press, has earned 5 STAR REVIEWS from RaeadersFavorite.com, Long and Short Reviews and Literary Titan. It also garnered a national Award, the GOLD AWARD from Literary Titan. Blood is the first in a new series called the "Haunted Shores Mysteries." Dr. Overbeck is a member of the Mystery Writers of America and an active member of the literary community.
Website | Blog | Facebook | Twitter
Buy the book at Amazon.