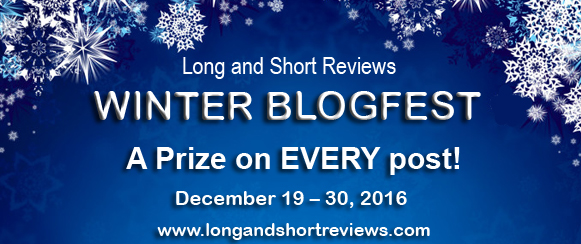 This post is part of Long and Short's Review Winter Blogfest. Leave a comment for a chance to win a Gift pack of two holiday novellas, Erin's Gift, set in the 1920s and Pushing the Limits, a contemporary romance. Autographed print copies to winner in U.S. or Canada. International winners will receive digital copies..
Christmas in the Kitchen…
Some of my fondest memories of the winter holidays revolve around my family…specifically my mother and her sister. Raised in the south, they brought their family traditions to Michigan with them during the automotive boom.
Those traditions included a huge family gathering on Christmas and tons of food. The typical menu looked a bit like this:
• Roast turkey (filled with herbs and fruit rather than stuffing and basted with Vernor's ginger ale)
• Honey/brown sugar glazed ham (long before there were store-bought/spiral sliced)
• Whipped potatoes (not just mashed but processed with a hand mixer, butter and cream)
• Sweet potatoes (not that sticky casserole, but sautéed in butter on the stove top)
• Green beans (from their summer garden and preserved then cooked with salt pork)
• Creamed corn (made with corn from their summer garden that they'd frozen)
• Cornbread/sage stuffing (basted with broth from the drippings)
• Homemade dinner rolls and biscuits
• Fresh-cooked cranberry sauce (made with apples)
• Homemade egg nog
And, then there were the desserts:
• Coconut layer cake
• Sweet potato
• Pumpkin pie
• Lemon meringue pie
• Banana pudding
• Chess cake
~ ~ ~
Both of my boys grew up enjoying the fruits of their grandmother's and great-aunt's labor. And, although our immediate family only numbered eleven, somehow all that food disappeared.
~ ~ ~
Now I have grandchildren of my own and one of their favorite holiday treats is my sweet potato pie. I'd like to share that recipe with everyone as my holiday gift to you.
Grandma Kelley's Sweet Potato Pie
Ingredients:
• 1 lb sweet potato (1 large or 2 medium)
• ½ cup butter, softened
• 1 cup white sugar
• ½ cup milk (preferably whole)
• 2 eggs
• ½ t nutmeg
• ½ t cinnamon
• 1 t vanilla
• 1 pie crust (9") unbaked (deep dish is best)
Instructions:
• Boil sweet potatoes in skin for 40-50 minutes or until done. Run cold water over the potato until able to handle and then remove skin.
• Pre-heat oven to 350 degrees.
• Break potato apart in large bowl, add butter and mix well with mixer.
• Stir in remaining ingredients and then beat on medium speed until mixture is smooth.
• Pour filling into unbaked pie crust.
• Bake for 55-60 minutes or until knife inserted in center comes out clean. Pie will puff up like a soufflé and then will sink down when it cools.
• Serve with ice cream or whipped cream.
Note: if you have leftover filling, you can bake in a small oven-proof bowl and it makes a great treat as a pudding.
I would like to take this opportunity to wish everyone a safe and joyous holiday season … no matter which holiday you celebrate. May it bring peace and love to everyone.
Nancy
When Ronan MacAlister returns to Glencoe, Maine to see to the affairs of his late uncle, he's immediately reminded of why he's stayed away. The small town is definitely not his cup of tea, and he can't wait to settle the estate and be done with the cold winters. The only bright spot is the feisty farm manager, Aileen. All grown up now and far from the shy and reserved girl from his childhood, she exudes a steamy sexuality that has Ronan and his unruly body on full alert.

Aileen MacDougall had a huge crush on Ronan when she was a teenager, content to adore him from afar whenever his family came to Glencoe for a visit. Now he's back, and although the circumstances are less than ideal, she's eager to find out if her fantasies can live up to reality. But he holds the key to the future of Glencoe in his hands as well as her own hopes and dreams.

Can being trapped together in a remote cabin during a freak snowstorm melt his heart? Or will they discover they have differences even kilty pleasures can't overcome?
About the Author:Like most authors, Nancy Fraser began writing at an early age, usually on the walls and with crayons or, heaven forbid, permanent markers. Her love of writing often made her the English teacher's pet, which, of course, resulted in a whole lot of teasing. Still, it was worth it.
Published in multiple genres, Nancy currently writes for four publishers. She has published twenty-two books in both full-length and novella format. In November 2016 Nancy celebrated twenty years as a published author and will release her 25th book in mid-2017.
When not writing (which is almost never), Nancy splits her free time between her five grandchildren. She's also an avid traveler with Las Vegas being her favorite destination. Nancy lives in Atlantic Canada where she enjoys the relaxed pace and colorful people.
Website | Blog | Facebook | Twitter

Buy the book at Amazon.