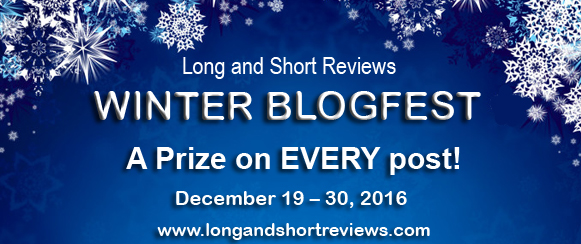 This post is part of Long and Short's Review Winter Blogfest. Leave a comment for a chance to win 1 of 3 $10 Amazon GC..
Christmas Traditions
Hi everyone, this is Melissa Klein and I write contemporary romance. My latest release is Out of Bounds and is about two naval pilots who have been competitors since their teens. When they reconnect at a mentor's retirement ceremony, they try putting aside their rivalry and agree to a vacation fling. The two don't experience smooth sailing for long. Connor has a secret that may sink their last shot at happiness. I admire Avery and Connor for their willingness to give each other a second chance since I belong to the once-bitten-twice-shy club. Have you ever given someone a second chance? If so, how did it work out?
After I finish writing a book, the characters continue to live out their lives in my head. As the holidays near, my thoughts turn to Connor and Avery who will celebrate their first Christmas together. They're not only blending families but holiday traditions as well. Last weekend Connor and his niece, Sofia, set up the Nativity that's been a part of the St. James family for generations. At first Avery and her son, Will, hung back not wanting to intrude on the uncle and niece's special moment. It didn't take long before Connor and Sofia began reminiscing about years past and drawing their new family into the mix. A multi-generational cookie bake is among my family's enduring family traditions. Please share your favorite holiday tradition.
Avery and Connor, who were both in the navy, have served all over the world. Along the way, Avery has picked up a number of dishes she enjoys making. Christmas Eve is the last night before Will joins his father for the rest of the holiday break, so Avery will make her special Frutti Di Mare (Italian Seafood Soup) and a Buche de Noel for dessert. Share some of your food favorites. Mine is linguine and clam sauce.
Avery Madigan lives by a strict code of conduct that's helped her rise through the ranks of navy pilots. Rule number one—never mix business with pleasure.

Lt. Commander Connor St. James never met a regulation he didn't want to break, especially if it involves making love to a certain auburn-haired woman who's starred in his dreams since the Naval Academy.

When their worlds once again collide, the impact is nothing short of incendiary and the rule book is thrown overboard. Can a vacation hookup change the course of their lives, or will competition send their love up in flames?
About the Author: Melissa Klein writes contemporary romance about everyday heroes fighting extraordinary battles. Whether facing the demands of caring for a child with special needs or the struggles of a soldier returning home, her characters take on the challenges life throws at them with perseverance, courage, and humor. Melissa won Georgia Romance Writers Unpublished Maggie award in 2013 and Rose City Romance Writers Golden Rose award in 2012. She lives in Atlanta with her family.
Website | Facebook | Twitter
Buy the book at Amazon.