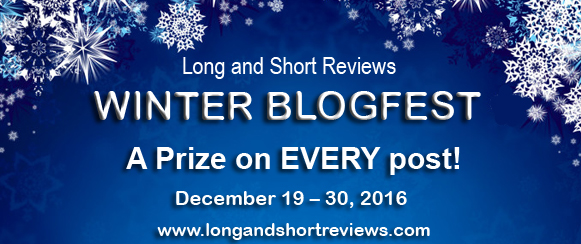 This post is part of Long and Short's Review Winter Blogfest. Leave a comment for a chance to win a necklace in honor of The Duchess' Necklace..
THE CHRISTMAS DOLL
One Christmas season, a long time ago, I was a little girl who loved her dolls. They had their own outfits, accessories, and some even had their own little beds in my room. I always thought every little girl had at least one doll. All my friends did so I never thought anything different.
It was the Sunday before Christmas and my father took me to church service after Sunday School to see a special choir of children from an orphanage in Rome. They were in the US to visit and perform at several churches along the East Coast.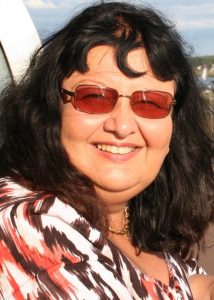 Some of the families such as mine volunteered to take a child home for dinner. The week before, my mother asked to see a photo of the young lady because she wanted to buy some clothes for her to take home. When I looked at the photo, I saw a skinny eight year named Marianna. We were the same age and the same height. We both had dark curly hair and dark brown eyes. Except for where and how we lived, and the fact that I was chubby, we could have been sisters.
I was excited to have Marianna come for dinner and happy that my mother bought her clothes. After we ate Sunday lunch, I took her into my bedroom to see and play with my toys. Her eyes grew huge and began to tear up. I understood a little Italian enough to get the just of a conversation. She walked over to my window bench where my dolls "lived" and picked one up and hugged it.
The doll named Anna was one of my favorites. Dressed in a pink and white gingham dress, she had blonde hair I could comb. Marianna hugged Anna and refused to let her go. She said she never had a doll before, let alone one as "bella" as this one.
Well I was not a happy camper. I yelled at her, "Let Anna go. That doll is mine." She refused and asked me to please give Anna to her. That made me more upset. Enough so my father heard me and came in to see what was wrong.
I told him about Anna and how that doll was not going anywhere let alone Rome. He walked over to Marianna and had her give him the doll. He then said in Italian to her that he knew I would be happy to give it to her. After all, I had so much…a good home, loving parents, and so many other dolls. He handed it back to her and she hugged him like he just gave her the world.
I watched in silence at first furious but after a few minutes digested what he said. I never realized how lucky I was. I too went over and hugged Marianna. She taught me a most important lesson about giving and love I will never forget. This holiday season we should all care about those less fortunate and try to help in whatever manner we can.
Best wishes for a happy holiday season. I hope you spend it with family and friends.
Imagine being kidnapped and transported back in time to a 16th century French castle.

Danielle deForet, a beautiful rare antiques dealer, is tricked into completing an appraisal on a rare French piece, when to her surprise its owner casts a spell sending them both back to 1559. Danielle learns she is the crucial link for a royal spell and finds herself guarded by a handsome knight, Aidan. They soon fall in love, and he plans a risky escape.

Georgina, once a seer, now a mannequin in Danielle's shop, was turned to wood by that same wizard. Her body stilled, her mind sharp, she is the lovers' only hope to escape. If she intervenes, and the wizard finds out, he will stop at nothing to make his spell succeed, even if it means destroying Georgina, Danielle, and Aidan.
About the Author:Ever dream of traveling through time? Mariah Lynne does. She writes stories that take her readers along on exciting journeys. Travel to distant times and beautiful places with strong-willed independent heroines whose memorable tales will entertain with twisted plots that often dabble in the paranormal and even murder. All of her novellas, THE LOVE GYPSY, THE DUCHESS' NECKLACE (coming in print and e-book March 2017), and SHADOWS ACROSS TIME fit that description to a T.
A Graduate of Syracuse University, Mariah lives on a beautiful Florida Gulf Coast Island loves where she lives making Southwest Florida play a role in every story. When she is not writing, she enjoys swimming, traveling and spending time with her husband and dolphin hunting dog, Max. She is a member of The Southwest Florida Romance Writers and Romance Writers of America.
Website | Facebook | Twitter
Buy the book at Amazon.