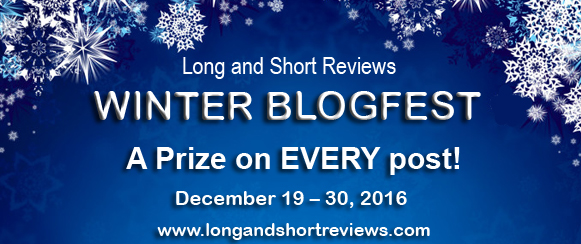 This post is part of Long and Short's Review Winter Blogfest. Leave a comment for a chance to win an ebook of "Unchained Memories" by Maria Imbalzano..
Christmas Holidays in New York City
Although I live in central New Jersey, New York City has been my favorite city since the TV show, "That Girl" with Marlo Thomas. I couldn't wait to grow up and move to the City to be an independent, young woman with a successful career. And of course, have a handsome boyfriend.
I did in fact move to the City after college where I worked as a paralegal at a large law firm, then attended law school. During those years, I learned that despite the enormity of Manhattan, it is made up of many smaller neighborhoods, each with its own feel and personality.
Having moved back to New Jersey after law school, I embraced suburban living, complete with a commute to work of approximately seven minutes. I married, had two daughters and live and work near the town in which I grew up. But I still love to visit New York City.
One of our family's favorite traditions during the holidays it to go to the City to experience Christmas. We generally spend two to three days there, always finding a hotel in a different part of town than our last stay. We explore that section of the City— it's stores, restaurants, museums and galleries— but there are several places that we must go every year.
Seeing the Christmas Tree at Rockefeller Center is one of them, but it must be at night. Coming around that corner of Rockefeller Plaza and seeing the thousands of lights on the tree is still breathtaking. Not being a family who likes to wait in line, we watch the ice skaters below instead of participating, but people watching is a great substitute activity.
The second thing on our must-do list is experiencing the windows at Saks, Lord & Taylor and Bloomingdales. The stunning winter scenes or whimsical story book themes are exquisite in their animated displays and a joy to see.
Then, of course, there is shopping—but not at the department stores or high-priced boutiques. We love to go to Bryant Park, behind the New York City Public Library, where pop-up tents with dozens of vendors have more crafty and one-of a-kind items at reasonable prices, than at the Fifth Avenue institutions.
Even though we tend to skip the department store frenzy, there is one place we cannot bypass. That is Santa's Village at Macy's. The reason is that we must see "the real Santa Claus." And here, we will stand in line amongst the babies, toddlers, teens and parents to have our photo taken with Santa.
Despite getting drawn into the commercialism of Christmas, our foray into the City is family time, where we laugh, enjoy walking outdoors, talk to each other without the distraction of technology and share meals together while reviewing the day. It's a special time where we make wonderful Christmas memories.
An accomplished dance major in NYC, Ava is pursuing her dream of becoming a professional in a national dance company. But a celebratory weekend in Newport, where she meets the man of her fantasies, has devastating consequences that change her life forever.

Brian, a Harvard graduate, poised to join his father's company, suffers a brain injury in a horseback accident, which affects his memory. He has no recollection of his graduation party weekend or the beautiful dancer who turned his head and stole his heart.

When they reunite eight years later, the magic of their powerful attraction binds them together, but the past holds a secret that even love may not be able to overcome.
About the Author:Maria Imbalzano is a matrimonial lawyer in central New Jersey where she not only uses her law degree to navigate her clients through the court system, but her psychology degree to guide them through their personal struggles. While writing motions, legal memoranda, and briefs is fascinating, it pales in comparison to creating memorable characters and taking them on their emotional journeys.
In addition to practicing law and writing fiction, Maria enjoys spending time with her husband and two daughters either at home or at the Jersey Shore.
Website | Blog | Facebook | Twitter
Buy the book at Amazon, Barnes and Noble, All Romance ebooks, Bookstrand, Kobo, or The Wild Rose Press.