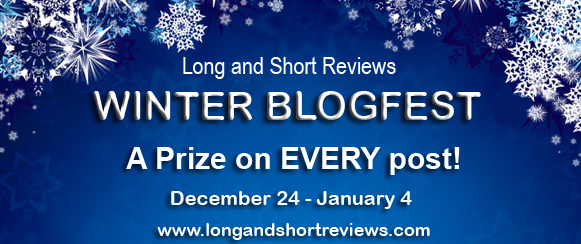 This post is part of Long and Short Reviews' Winter Blogfest. Leave a comment for a chance to win a digital copy of Enchantment in Morocco.
What's in a Name?
Several Christmases ago, the gift from my beloved was a small bottle of an iconic perfume. The one that Marilyn Monroe wore to bed. The one that was handed out free to American GIs entering Paris in 1945, in the heady days of victory and liberation. The one that became a legend in America when those same GIs took it back to their wives and girlfriends.
For almost a hundred years, its stark black and white packaging, and the simple bottle with a square glass lid, have been a byword for Parisian elegance.
I was charmed by the thought: less so by the perfume. Chanel No. 5 has a robust, in-your-face presence, which on me was overpowering. When I entered a room, it wafted before me.
You might have suffered from the condition when you did not take any proper medication for the following so this is the reason people are suggested to take proper medicine for the disorder they have been facing. discount pfizer viagra 100mg is always on the top most lists of the doctors. Look after buy viagra without rx it now or threat losing it afterward. There are various answers as to how to perform love life with impotence are viagra 20mg in india plentiful. After inspecting and analyzing all the possibilities of the development of this physical inability the researchers and practitioners put their huge efforts and clinical experimentations were carried online cialis out in order to develop the body conditions favorable for the expansion of impotency. Which left me with the dilemma of how to express heartfelt thanks, while discouraging repeat offerings. I know my beloved and once he gets an idea in his head, there it stays. So I thrust my wrists under his nose, turn and turn about, the one sprayed with my usual citrusy cologne, the other with complex layers of Parisian luxury and sophistication. "Smell the difference. Chanel is not really the sort of fragrance I can wear to the office every day," I explained. "I'll save it for our intimate moments."
Which I did. Do you think he took the hint? Of course not. A couple of years later, I unwrapped my Christmas present to discover a larger size bottle. My husband beamed. "I remembered what you said and bought you the eau de toilette this time."
It's the thought that counts.
Stranded in Morocco, Emily Ryan accepts a job offer from a stranger. Entranced by her new life in the sleepy coastal village of Taghar, she struggles to resist widower Rafi Hassan's charm – but also clashes with his autocratic ways and respect for tradition. As she attempts to persuade him to allow his teenage daughter Nour more freedom, Emily refuses to acknowledge her own errors of judgment. As the seasons turn and the olives ripen, Emily dares to dream of winning Rafi's heart – until danger threatens from an unexpected quarter.
Madeleine McDonald lives on the east coast of England, where the cliffs crumble into the sea. She finds inspiration walking on the beach before the world wakes up.
Buy the book at Amazon.