This post is part of Long and Short Reviews' Winter Blogfest. Leave a comment for a chance to win a $10 Amazon Gift Card or autographed copy of The Summoning (book is US only)-winner's choice.
A Roaring 20s Party for New Year's Eve by Linda Nightingale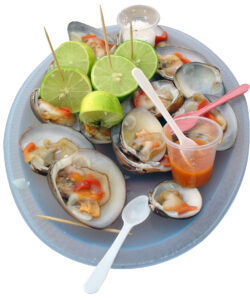 NYE party dull?  Watched TV as the ball drops too many times? Don't despair. This year have a Roaring 20s party. The 20s were all about opulence and excess. There are several sites that offer Art Deco decorations, so party on.
Make it cocktail, formal or Roaring 20s dress!
But, you say, no one dresses up anymore. Well, that just happens to be my soap box. I love formals and wearing them. What is it about a tux that scares modern man? The 2000s is an era of t-shirts and jeans. Bah. If you think you can get away with it for your NYE party, request invitees to wear tuxes and gowns. If they'd rather stay home than dress-up, leave them sitting in their living room watching the ball drop, missing the food, champers, and fun. Kidding. Politely ask them to wear cocktail attire.  Dressing up transforms a regular party into a festive occasion.Besides, it's New Year's Eve. At a Roaring 20s party, sequins, beads, and pearls are as mandatory as the champagne. What would Gatsby say!
Gatsby would've catered in Oysters Rockefeller and Clams Casino, but you can do something as delicious and impressive without hiring a serving staff. A charcuterie board isn't difficult to make, and when it is done right, it makes for a nice presentation and a delicious centerpiece. Choose three different cheeses, three different meats, add some figs, grapes, a few rosemary sprigs and voila. There you have it—the focal point of the table.
Oysters look super fancy, and all you really need is ice, lemon and a knife. If you want to click it up a notch, add cocktail sauce or Mignott (shallots, red or white wine vinegar, a pinch of sugar; salt and pepper to taste). Even though it sounds rather posh, Mignott comes together in a snap.
¼ cup red wine vinegar
1 tablespoon minced shallot
¼ teaspoon freshly ground black pepper
12 large oysters, freshly shucked
Prep:
Stir vinegar, shallot, and pepper in a small bowl. Drizzle over oysters.
~*~
Serve your favorite vegetables with a garlic-infused mayo, otherwise known as aioli. Your friends will think you are the gourmet. For the eve of a brand-new year, tossing a few chips into a bowl isn't going to do the trick, but you can come up with a gorgeous centerpiece that would please Gatsby himself and won't require servants.
When people hear champagne, they assume expensive, but there are amazing options right at your grocery store that are that perfect price point and taste good. LaMarca Prosecco and Freixenet Cordon Negro Brut are two recognizable labels that are perfectly delicious bottles for under $15 at Kroger. Wycliff makes a great Mimosa for less than $10. If you can find Gruet Brut or JCB no.21, both are very good for under $25. These sparkling wines won't break the bank. Try adding a dash of Chambord, a dark berry liqueur. When mixed with champagne, the combo is called a "Kir Royale." It's the swankiest-sounding drink, considering it's only two ingredients. Plop in a raspberry for garnish.
Hope you have a very happy NYE with oysters and champers (maybe from a fountain?)
In my book, The Cowboy Duke, a Texas cowboy and a duchess have a rough ride to romance, here's their conversation regarding his wearing a tux.
"What did I do?" Charlie lifted his brows in question.
"Nothing." Dorothy shrugged. "Why?"
"Just wondered why you were staring a hole through me."
"Do you really want to know?" When he nodded, she squeezed his arm against her side. "Very well then. I was wondering how you'd look in a tux."
"Dead."
"Does that mean you wouldn't be caught dead in one?"
"I meant it would likely be my funeral." He shook his head. "I've never worn one."
"Maybe it's time you did." She smiled sweetly.
Love came looking for Charlie Farrow late in life and in a most unexpected form. That form was shapely with curves in all the right places, but the unexpected part was that it belonged to an English aristocrat.


Lady Dorothy Applewhite, Duchess of Langdon, didn't come to Folly, Texas, looking for Charlie, but Fate gave her wheel a hard spin and…the rest happened with the speed of a runaway train. Charlie had to move fast to get out of its way.


Can a cowboy/ex-rodeo star make a high-maintenance duchess happy? There are only 24 dukedoms in the United Kingdom, so she's high on the noble scale. Every ranch hand thinks she's beautiful, but her visit to Marathon Ranch isn't going well until Charlie steps in to help the boss with his ex-girlfriend by squiring the Duchess around town
After 14 years in Texas, I returned home to my roots. I count nine published novels, four of which are available from Audible.com in audio. For many years, I bred, trained, and showed the magnificent Andalusian horses. I've seen a lot of this country from the windshield of a truck pulling a horse trailer. I've won several writing awards, including the Georgia Romance Writers' Magnolia Award and the SARA Merritt. I have two wonderful sons and a black cat named Kit-Kat.
Website | Blog | Facebook | Twitter
Buy the book at Amazon.