This post is part of Long and Short Reviews Winter Blogfest. Leave a comment or ask the author a question for a chance to win $15 amazon email gift certificate.
LIGHTING UP MY HOLIDAY WORLD. . .OR NOT!
by Judy Ann Davis
After a lengthy conversation about paring down the decorations for the holidays last year, my husband and I decided we'd only use five strings of miniature lights on out outside bushes. After all, what did we care that most of the houses on our block looked like a remake of National Lampoon's Christmas Vacation? We were going to be different. We were going to be minimalists.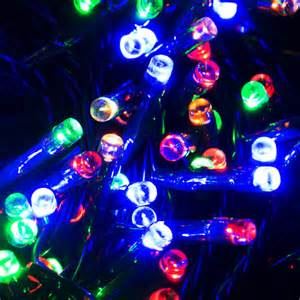 For those who have a burning desire to test their patience during the Christmas season, I would recommend miniature (micro) lights be put on your list. Be sure to get those tiny, eco-friendly LED ones that cost an arm and leg and are advertised as easy, low maintenance and guaranteed to stay lit even through hundred-mile-an-hour winter winds.
We decided the most practical way to go about our outdoor decorating was to arrange some greens with white lights in our flower box on the stoop, then drop two strands of colored lights on each of the two rhododendron bushes beside the door. What could be more simple and hassle-free? Five strands of lights total. Ten minutes flat to deck the bushes in magical colors. Fa la la la la! All done.
I should mention that my husband, Scott, is the eternal optimist with a merry and bright sort of attitude during the holiday season. His minimal lighting effort looked terrific, understated and festive . . . for one night. Then a ten-light section on two of the colored strands—one on each bush for matching frustration—went out.
According to the package directions, this was not supposed to happen. Even though I knew it would be futile to try to locate the factory worker, Inspector-Packer Number RJ12, who was responsible for assuring naive buyers like myself that the lights were in perfect working order, I had to try. The toll-free number given was answered by a recording that put me on hold, playing Christmas music in my ear and finally winning the battle on who could be more tenacious and patient this holiday season. I caved and hung up.
"I don't know what to do," I lamented and looked at Scott with a sorrowful gaze.
"Let's take them off and check the fuses," he suggested.
So off came all the lights from the bushes. Minutes later, when we plugged them into an indoor electrical outlet, we watched in amazement as all the strands burst into color.
"Ho, Ho, Ho!" Scott cheered. "Christmas wishes do come true!" (Did I tell you he's an eternal optimist?)
Actually, there was no logical explanation to this Christmas miracle except that taking them off had shaken the bulbs in their sockets. So back to the bushes, we plodded after making sure each darling little light bulb was secure in its socket. We had no soon arranged everything back on the rhododendrons and connected to power, when all the strands magically lit up. . .then one dimmed and a ten-light section flickered and died. Again.
It safe to say that particular string of lights is now residing in the depths of a Pennsylvania landfill. After all, even the rhododendron bush was getting weary of being manhandled.
If on your forays into the world of outdoor decorating, should you happen to meet Inspector-Packer Number RJ12 of Brighter than Bright Lights, would you please let him know that this year we've solved the Christmas lighting problem?
We've ditched those traitorous little lights, and we're headed for a Florida beach—where the only thing that will light up our world is the sun.
Hired as the town's school teacher, Maria O'Donnell and her sister Abigail arrive in the Colorado Territory in 1875, only to find the uncle they were to stay with has been murdered.

Rancher Tye Ashmore is content with life until he meets quiet and beautiful Maria. He falls in love at first sight, but her reluctance to jeopardize her teaching position by accepting his marriage proposal only makes him more determined to make her part of his life.

When their lives are threatened by gunshots and a gunnysack of dangerous wildlife, Tye believes he is the target of an unknown enemy. Not until Maria receives written threats urging her to leave does she realize she might be the target instead of the handsome rancher.

With the help of Tye, Abigail, and a wily Indian called Two Bears, Maria works to uncover her uncle's killer and put aside her fears. But will she discover happiness and true love under Colorado's starry skies?
About the Author: Judy Ann Davis began her career in writing as a copy and continuity writer for radio and television in Scranton, PA. She holds a degree in Journalism and Communications and has written for industry and
education throughout her career.
Over a dozen of her short stories have appeared in various literary and small magazines, and anthologies, and have received numerous awards.
When Judy Ann is not behind a computer, you can find her looking for anything humorous to make her laugh or swinging a golf club where the chuckles are few.
She is a member of Pennwriters, Inc. and Romance Writers of America, and lives with her husband in Central PA.
Website | Blog | Facebook | Twitter
Buy the book at Amazon.