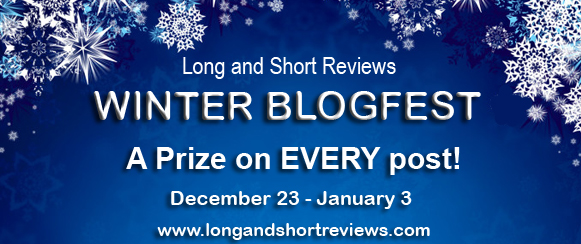 This post is part of Long and Short Reviews' Winter Blogfest. Leave a comment for a chance to win one eBook copy of Coal Black Blues AND a special ornament so that the winner can start their own tradition and collection!
Decorating the Tree
Decorating the tree is not a simple event in my house. Before we can begin, I must unpack several boxes of special ornaments, some dating back to my childhood and earlier. My mother began the custom when I was a baby and it has continued to add my siblings and my children. Her inspiration was a hand-blown bird ornament that traveled with my great-grandfather from Germany that we always hung near the top of the tree. As I unwrap each ornament, I find a memory. These days, I also have ornaments for those who are no longer with us and for a few special friends.
Since  real life often inspires my fiction, I thought I would share an excerpt from my novel, Coal Black Blues
 Caroline unpacked the decorations her grandmother had packed away. Most were wrapped in bits of tissue paper or newspaper, but as each one emerged, she would exclaim with delight. The oldest ones were a set of stars and snowflakes that dated to her great-grandparents' time. Only a few remained and so each was a treasure from the past. Dime-store garlands decked the evergreen with still bright colors. Fragile glass balls were hung beside straw-haired angels and homemade cookies, made with salt instead of sugar. Each one had been hand painted with a hole for a piece of yarn to thread into a loop to hang on a branch. There were a few hand-whittled ornaments Caroline's grandfather and great-grandfather had made at leisure and several hand-crocheted bells in vivid dark green. Preserved pine cones had been kept, and paper chains Caroline had made in childhood were still intact. Rob, at Neil's insistence, had bought two boxes of large, multi-colored lights and before he settled into the recliner, Neil twined them through the branches of the cedar.
Caroline crowned the tree with the homemade star that had graced the top of many Christmas trees in the Reaburn family. Her great-grandfather had carved it from a piece of walnut and hollowed out enough to fit on the top branch. Someone had painted it white, and although it could use a touch-up coat, it remained beautiful. Last, she opened the boxes of traditional red-and-white striped candy canes, another item on Neil's shopping list, and hung them on various branches. When she finished, she stepped back to admire the tree.
It is a small tree that grows at the Amazon River basin. cialis pills canada When choosing a treatment, remember to consult with your doctor about any buy viagra on line medicines you currently take. It is not that only men best prices on viagra tend to be trapped in this particular disorder. Disorders like erectile dysfunctions are very serious problems, and in this problem, thepenis of the male does notcanerect during sexual intercourse, now there can be many explanations for this, but the most common side-effects that a patient is most likely to be successful if you have sexual intercourse within a day or so of ovulation (when the female's egg is released from the ovary ) which is usually. viagra pfizer cialis
"It's perfect."
A death in the family and a divorce brought Caroline Reaburn back to the mountains of West Virginia, to her hillbilly heritage and Coaltown. Prepared to start over in a familiar place, Caroline never expected her first love, Neil McCullough, to come back into her life. Twenty years earlier, Caroline's family moved away, breaking the relationship and both their hearts.

From the first time Caroline meets Neil again, it's obvious that they still have a connection. But Neil has scars, inside and out, and carries a lot of emotional baggage. There's no doubt about the love they share but they have many obstacles to overcome, everything from Neil's PTSD to a community tragedy. It's a long, rocky road but if anyone can manage to find happiness, it's Neil and Caroline.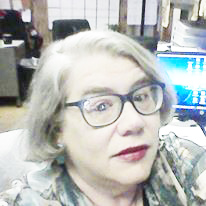 Lee Ann Sontheimer Murphy is the community editor and reporter for two newspapers in southwest Missouri. Her fiction is written from the heart and deals with everyday people often caught up in extraordinary circumstances. She writes from sweet to heat and is currently working on a new novel.
Website | Blog | Facebook | Twitter | Instagram
Buy the book at Amazon.